Articles
Photographer of the Week – Billy Ball
Longhorn cowfish, Dumaguete, Philippines

Just a dude with a camera! That is how our latest Photographer of the Week Billy Ball describes himself, and despite a penchant for moody fish portraits, his shooting and teaching philosophy is all about having fun and enjoying every moment spent underwater. As a self-taught photographer who began diving later in life, Billy especially enjoys the technical side of underwater photography: researching techniques and applying them to bring the often unseen creatures of the ocean into view. His primary passion is shooting macro critters, but over time his interests have expanded to include close-focus wide angle and big animal photography. Billy appreciates the focus and patience that underwater photography requires—a "forced meditation" where the rest of the world ceases to exist. He stays true to his roots as a dive guide in Hawaii: careful observing, learning behavior, and waiting for the perfect moment to take the shot.
Billy is a lifelong Nikon shooter. Recently, he migrated from a D7100 DSLR to a Z6II mirrorless camera. His favorite lenses are some underwater classics, the Nikon 60mm and 105mm macro lenses, and the Tokina 10–17mm fisheye zoom. He also enjoys his "toys"—tools like his Kraken +6 Macro Diopter, Kraken Wide Angle Conversion Lens, Retra and Marelux Snoots, and the super popular Backscatter Mini Flash and Optical Snoot combo.
As a longtime guide and instructor, Billy feels that strong fundamental dive skills go hand in hand with photography to improve picture quality and reduce impact on the environment. He now teaches underwater photography and leads dive trips around the world for Seattle Dive Tours, with a particular affinity for the macro life of the Tropical Pacific. In his workshops, he encourages photographers of all skill levels to learn together in a non-competitive environment, believing that students do their best work when having fun and enjoying the image-making process—not just the results. When not diving beneath the cold, green waters of the Salish Sea, Billy can usually be found snacking on gummy bears while planning his next trip to the Indo-Pacific.

Seaweed blenny, Blue Heron Bridge, Florida, USA

Jellyfish beneath a pier, Puget Sound, Washington, USA

Nembrotha nudibranch, Puerto Galera, Philippines

Crescent gunnels sharing a bottle, Puget Sound, Washington, USA

Rock crab, Puget Sound, Washington, USA

Baby cowfish blowing a kiss, Dumaguete, Philippines

Mantas following the leader, Hawaii, USA

Crescent gunnel portrait, Puget Sound, Washington, USA

Pacific spiny lumpsucker, Puget Sound, Washington, USA

Nudibranch, Hood Canal, Washington, USA

Blue ribbon eel, Anilao, Philippines

Skeleton shrimp, Puget Sound, Washington, USA

Painted frogfish yawning, Bohol, Philippines

Hairy shrimp, Romblon, Philippines

To see more of Billy's excellent work, check out his website, www.DeepStopPhoto.com, or his Instagram page.
RELATED ARTICLES
Be the first to add a comment to this article.
Newsletter
Travel with us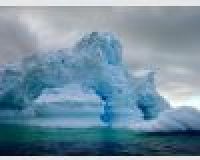 Antarctica
Plan Your Adventure >
Featured Photographer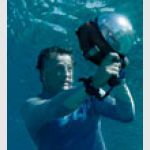 Sean Davey
Expert Photographer
Hawaii is the adopted home of Sean Davey, widely respected as one of the world\'s top surf photographers. He has a love for the sport that goes back to his school days in his native Australia. \"I spent my teens in...