Articles
Photographer of the Week – Bill Hawthorne
The business end of an American alligator, waiting in ambush just beneath the surface, Florida, USA

This week, we're featuring Florida freshwater photographer, Bill Hawthorne, an aquatic ecologist for the Florida Springs Institute who specializes in projects to protect freshwater habitats and wildlife around the Sunshine State. This gives him nearly endless opportunites to explore the state's freshwater ecosystems with his camera—and he gets to call it "work"!
Bill hails originally from Connecticut, a state not known for its diving or fantastic underwater photography opportunities. However, that didn't stop him from exploring Connecticut's marine environments and murky waters, which led him to develop a passion and love for the small and less-celebrated animals that are no less deserving of appreciation and protection. Ultimately, though, clearer waters and greater aquatic diversity led Bill to the south and his adopted state.
In his free time, you'll find Bill exploring every nook and cranny of Florida's diverse ecosystems, seeking out the countless creatures that call these environments home. Bill says it isn't just about taking pictures; it is a quest to learn about the incredible ecologies of species in their natural habitat.
While he has had the opportunities to encounter and photograph a wide range of underwater life, Bill finds himself most drawn to aquatic turtles and freshwater fish. The often-overlooked freshwater ecosystems can be as diverse and colorful as any tropical ocean. Bill hopes his images from these beautiful places can inspire others to connect with and conserve freshwater habitats.

A brown water snake taking a quick breath as it cruises just below the surface at night, Florida, USA

The coolest turtle on Earth, the alligator snapper, showing off its worm-like lure inside its massive mouth, Florida, USA

Photographed via slow shutter, a male largemouth bass guarding his nest, takes on a ghostly feel, Florida, USA

Florida's most iconic animal, the American alligator, resting on the bottom, Florida, USA

A cooter is joined by its reflection as it swims through a spring, Florida, USA

A narrowmouth threesome in a retention pond—a romantic setting if ever there was one! Florida, USA

An American alligator having a midday snooze in Big Cypress National Park, Florida, USA

A close-up portrait of a Gulf pipefish in a Florida spring, Florida, USA

A prehistoric beast, an alligator snapping turtle, gapes in a dark and spooky river, Florida, USA

Two spiny lobsters striking the camera with their attenae to find out if it is a threat, Florida, USA

A Florida softshell turtle in a healthy river, Florida, USA

Freshwater pipefish in a Florida spring, beneath a towering cypress tree, Florida, USA

To follow along with Bill and his adventures, please follow him on Instagram and visit his website, www.billhawthornephotography.com.
RELATED ARTICLES
Be the first to add a comment to this article.
Newsletter
Travel with us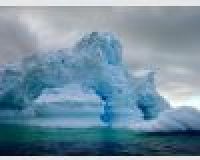 Antarctica
Plan Your Adventure >
Featured Photographer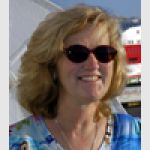 Deborah Fugitt
Expert Photographer
Deb Fugitt loves to travel. A few years ago she sold her house, left her job as a large computer systems analyst, (the systems were large, not the analyst), packed a bag and became "homeless" for 16 months. Europe was...