Articles
Photographer of the Week – Bethany Augliere
A female Atlantic spotted dolphin (Stenella frontalis) swims at the surface on a calm day in the Bahamas

Photography can be a fantastic tool for scientific research and is often the best way to identify marine life and document behavior. Many biologists and academics pursue an interest in underwater photography after spending time with their subjects in the field, and that is exactly what happened to our latest Photographer of the Week, Bethany Augliere.
Bethany is a marine biologist, science writer and freelance photographer based in South Florida. She earned a B.S. degree in Wildlife Science from Virginia Tech, an M.S. in Marine Biology from Florida Atlantic University and a graduate certificate from the UC Santa Cruz science communication program. She is broadly interested in ecology and movement patterns of marine mammals and other marine megafauna, and conservation science.
In 2009, she began work as a graduate student and field assistant with the Wild Dolphin Project, led by marine mammal biologist Dr. Denise Herzing. She spent her summers living at sea in the Bahamas studying two resident communities of bottlenose and Atlantic spotted dolphins and would often swim alongside these wild mammals to document their behavior and communication, and study their home range and habitat use.
Habituated to human presence, these dolphins granted her access to the most intimate moments in their lives, such as observing calves learn how to swim and hunt, watching mothers nurse their young, and glimpsing males fight for the attention of coy females. Watching their relationships and struggles due to human activity ultimately led to her interest in storytelling and conservation photography, with more recent projects ranging from documenting an urban manta ray nursery in Florida, to the rescue and rehabilitation efforts of sea turtle biologists. She currently holds an appointment as a research associate with the Wild Dolphin Project and is a contributing photographer to the Everyday Extinction project.
Bethany's work has brought her around the world and eye to eye with other iconic animals such as tiger sharks, manta rays, leatherback turtles and elephant seals. She strives to combine her scientific background and artistry to help people emotionally connect to wild subjects and experience the wonders of nature. Ultimately, she hopes her efforts in science communication increase ocean literacy, raise awareness for conservation issues, and inspire a sense of stewardship and positive action toward the environment.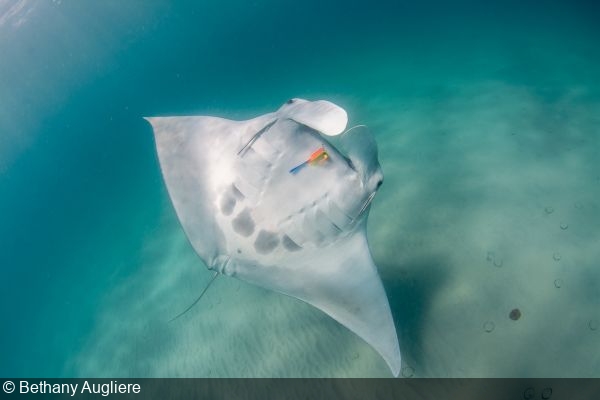 A young manta ray (Mobula birostris) with a fishing lure hooked to her face, South Florida, USA

A researcher with the Wild Dolphin Project freedives to collect underwater behavioral and acoustic data

Two adult male bottlenose dolphins (Tursiops truncatus) target a younger male Atlantic spotted dolphin (Stenella frontalis) during an aggressive encounter, Bimini, Bahamas

A Florida manatee (Trichechus manatus latirostris) approaches to inspect the camera, Florida, USA

A loggerhead sea turtle (Caretta caretta) eats a spiny lobster in a shallow seagrass meadow, Bahamas

A group of young male Atlantic spotted dolphins (Stenalla frontalis) court a female, Bimini, Bahamas

A scuba diver watches a large tiger shark (Galeocerdo cuvier) cruise overhead, Bahamas

A bottlenose dolphin (Tursiops truncatus) digs for fish in the sand, Bahamas

A curious Florida manatee (Trichechus manatus latirostris) resting in the springs in Florida, USA

A young green sea turtle (Chelonia mydas) foraging on algae and seagrass, South Florida, USA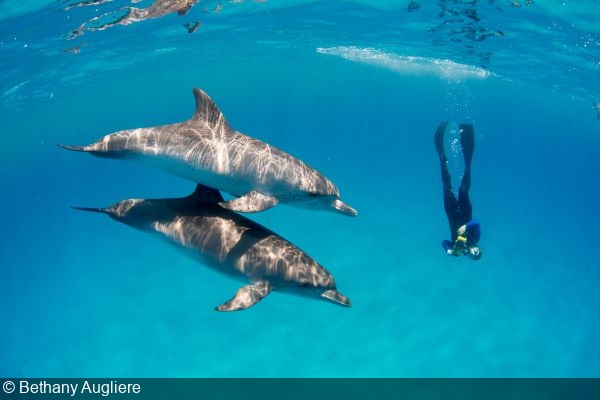 Director and founder of the Wild Dolphin Project, Denise Herzing, freedives to collect underwater behavioral and acoustic data on Atlantic spotted dolphins (Stenella frontalis)

Bethany in action photographing manta rays, Florida, USA

To see more of Bethany's excellent underwater images, check out her Instagram page and her website, www.bethanyaugliere.com.
RELATED ARTICLES
Be the first to add a comment to this article.
Newsletter
Travel with us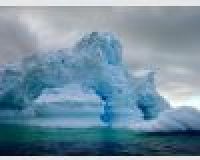 Antarctica
Plan Your Adventure >
Featured Photographer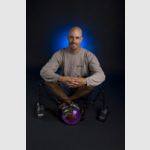 Ethan Daniels
Expert Photographer
Ethan's interest in marine ecology and photography began during the summers of his youth in Cape Cod, Massachusetts. Upon completing his graduate degree in biology at the University of Guam Marine Lab he made the permanent...