Articles
Photographer of the Week – Benjamin Lowy
Fish swirl around the open maw of a whale shark hoping for a free meal, Oslob, Philippines

Photographer of the week Benjamin Lowy is an award-winning NYC-based photojournalist, and Sony Artisan. He has covered major stories worldwide—from the war in Iraq and Afghanistan to the Libyan Uprising. Whilst Benjamin started diving in Mexico at the early age of 15, it wasn't until the summer of 2015 that his passion for scuba diving was reignited. While on an assignment to shoot a story about illegal fishing in Palau, Benjamin had the opportunity to dive and photograph an illegal fish aggregating device (FAD). That experience ultimately inspired him to explore the power of underwater photography further.
In 2002, Benjamin received a BFA from Washington University in St. Louis and the following year he began his career photographing the war in Iraq. He is well known for both his in-depth war coverage as well as for extending recognition and acceptance of mobile camera technology in photojournalism.
Today, with a growing family, he is keen to stay out of war zones and focus his attention on issues that pertain to conservation. While Benjamin is technically in the early stages of his journey into underwater photography, his images definitely say otherwise. And it is fascinating to see how quickly he has taken to a genre of photography with so many barriers.
His underwater images have a way of exciting the soul and teasing the imagination and make me want to relive my own experiences with all of these intoxicating, wild creatures again and again. In each carefully crafted image, he perfectly captures the very essence of his subjects but does so in a manner that leaves a lasting imprint in the hearts and minds of those who stumble upon this enthralling body of work. I am keen to see what he will create next…

Millions of sardines move through the water as one, Moalboal, Philippines

Over-under of a sea turtle with a splash, Apo Island, Philippines

A female great white shark inspecting a piece of bait, Isla Guadalupe, Mexico

A saltwater crocodile encounter in the shallow mangroves, Gardens of the Queen, Cuba

Double whale shark fun, Oslob, Philippines

Chasing a sea turtle across an open bay is thrilling—and tiring, Apo Island, Philippines

Some playful juvenile sea lions wrestle, Sea of Cortez

A smooth hammerhead shark circles in the waters where the Sea of Cortez meets the Pacific Ocean

Ben's wife and son encounter the largest fish in the sea, Oslob, Philippines

A curious great white shark in the waters off Isla Guadalupe, Mexico

Benjamin Lowy

See more of Benjamin's inspiring imagery on his website, www.benjaminlowy.com.
RELATED ARTICLES
Be the first to add a comment to this article.
Newsletter
Travel with us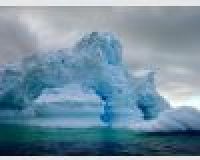 Antarctica
Plan Your Adventure >
Featured Photographer
Sarah Lee
Photographer
18, from Kailua Kona on the Big Island of Hawaii. Started doing underwater photography in 2008! Currently in the OC doing freelance photography and studying Film Production at Chapman University.