Articles
Photographers of the Week – Anna and Ned DeLoach
Two-inch-long blue marlin juvenile, West Palm, Florida, USA

Any diver who has attempted to identify an unfamiliar reef fish or critter using a guide book will most likely have seen the work of this week's featured photography team Ned and Anna DeLoach. Ned started out by writing a guide to diving in Florida in the 1970s, before teaming up with underwater photographer Paul Humann in the late 1980s to photograph and document marine wildlife for a series of reference books, including the award-winning Reef Fish Identification: Florida, Caribbean, Bahamas.
Over the past three decades, Ned and Anna have co-authored numerous magazine articles, discovered new species, and recorded unique and unusual marine life behavior all over the world, culminating in the publication of their book, Reef Fish Behavior: Florida, Caribbean, Bahamas, recently released in a second edition. The book features Ned's underwater photography as well as valuable information emphasizing reef fish life cycles, reproduction, cleaning symbiosis, colors and camouflage, senses and sound, communications, and wildlife management. The couple's favorite fish to photograph is the blenny, hence the name of their website, The BlennyWatcher. They even have a member of this fish family named after them in the Caribbean, the two-bar triplefin, Enneanectes deloachorum!
Since 2004, Anna and Ned have served as resident naturalists at Buddy Dive in Bonaire, where they spend the month of September teaching fish identification courses and presenting programs about marine life behavior. They have a reputation as excellent teachers and even have a score system that encourages participants in their workshops to be more aware of their surroundings and search for specific critters, rewarding them with signed copies of their Reef Fish Identification guides if they find them!
Unsurprisingly, their portfolio contains a diverse selection of reef fish and crustaceans at various stages of development, and many of the featured subjects are rare and hard to find. It is obvious their years of diving experience and work studying marine life is a contributing factor to capturing many of these images, and we can all learn a valuable lesson from their approach. The more you understand about the underwater world and its inhabitants, the more likely you are to find exciting subjects to photograph in a unique and interesting way, and all dive shops and serious underwater photographers should have at least one of their ID books available to reference. Not only will they help you to capture better images, but you will learn more about marine life and become a more responsible diver and conservationist, too.

Lacy Rhinopias, Papua New Guinea

Redhead coral goby, Ambon, Indonesia

Male mandarinfish, Lembeh Strait, Indonesia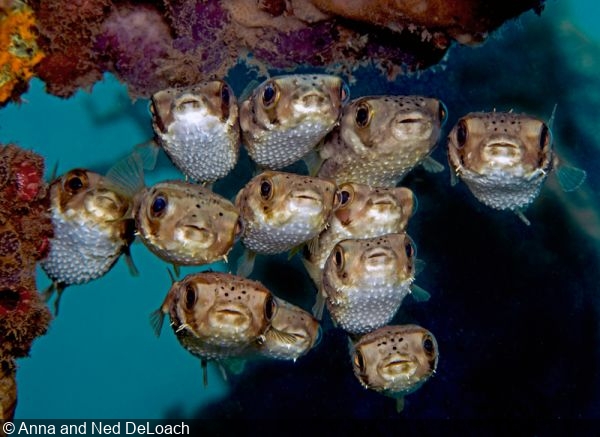 Juvenile balloonfish the size of ping-pong balls, Dominica, Caribbean

Male spotted sand diver rivalry, Dumaguete, Philippines

Mother skeleton shrimp with babies, Dumaguete, Philippines

Nodose crab eating fish eggs, Bonaire, Caribbean

Unidentified goby larva, Lembeh Strait, Indonesia

Spotfin flounder larva, West Palm, Florida, USA

Barred soapfish larva, Raja Ampat, Indonesia

Pearlfish larva, West Palm, Florida, USA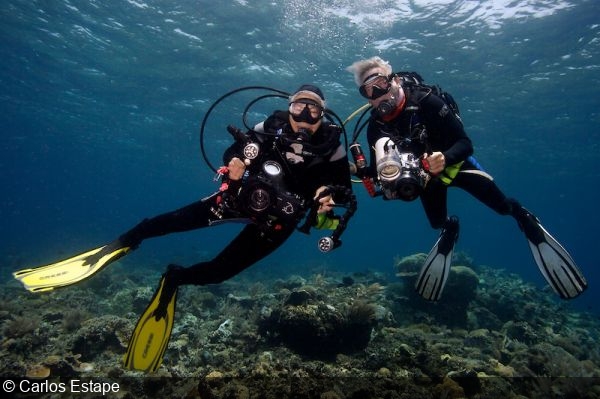 Anna and Ned Deloach

Anna and Ned's website, www.BlennyWatcher.com, features a blog, galleries of Ned's images, and selected scans of their articles, many dating back to the 1970s.
Be the first to add a comment to this article.
Newsletter
Travel with us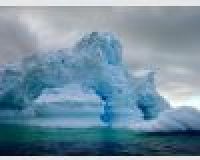 Antarctica
Plan Your Adventure >
Featured Photographer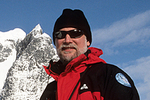 Chris Weaver
Expert Photographer
As a certified scuba diver since 1978, Chris Weaver has made hundreds of dives with his childhood friend Michael Salvarezza, taking photographs of their experiences in remote locations ranging from the temperate waters of Cocos...