Articles
Photographer of the Week – Andrey Shpatak
Japanese warbonnet, Sea of Japan, Russia

Andrey Shpatak is a Russian underwater photographer born in Rudnaya Pristan in the Sea of ​​Japan, a coastal town that is a popular destination for scuba divers and photographers from all over Russia. Growing up, Andrey was a keen diver and land photographer, but his real passion was spearfishing. During that time, the laboratories of the Pacific Institute of Geography (TIG) and Moscow State University were located in the Rudnaya Pristan area, and Andrey eventually met many, now very famous, underwater photographers such as V. Gudzev and D. Soloviev. As he was familiar with the area and its dive sites, Andrey became a dive guide for these pros, and it wasn't long before he wanted to follow in his customers' footsteps and try out underwater photography for himself.
In 1998, he purchased a state-of-the-art Nikonos V, complete with wide-angle and macro attachments and began to take his work more seriously. His first successful images soon followed, as did trips to the Red Sea and other famous dive destinations around the world with his camera in hand. Inspired by the work of famous Japanese underwater shooter Ikuo Nakamura, Andrey set out to further explore his native Sea of Japan and its inhabitants. A few years later, after upgrading to an SLR camera, he became interested in macro photography, which allowed him to discover many new critters such as nudibranchs, shrimps, crabs and other small fish in his own backyard, the existence of which he had never imagined.
As you can see, his portfolio is a great mix of cephalopods, jellyfish and other interesting reef dwellers. Most of the images were captured in the Sea of Japan, and his exploration of the area has clearly paid off. I love the portrait of the Japanese warbonnet, a fish I have never seen before but would love to photograph one day. The wide-angle shots taken under the ice also indicate the challenging conditions in which many of these images were captured. Until I discovered Andrey's work, I had never really given much thought to the underwater photography scene in Russia and the marine life you might find there. It just goes to show that you don't need to visit a famous dive destination to get awesome images, and the more willing you are to explore your local seas, the more chance you have of capturing some unique photographs of species many people will never have the chance to encounter.

Common blanket octopus, Anilao, Philippines

Lion's mane jellyfish, Sea of Japan, Russia

Giant octopus, Sea of Japan, Russia

Paper nautilus, Anilao, Philippines

Compass jellyfish, Sea of Japan, Russia

Juvenile giant octopus, Sea of Japan, Russia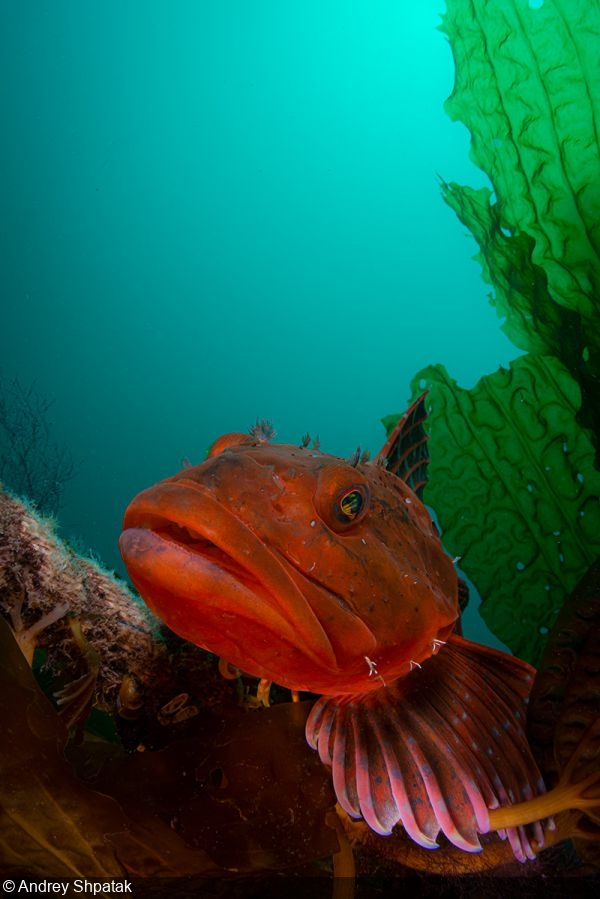 Red sculpin, Rudnaya Bay, Russia

Diver under ice, White Sea, Russia

Janolus fuscus nudibranch, Sea of Japan, Russia

Pacific squids, Rudyana Bay, Russia

Giant octopus in the seagrass, Rudyana Bay, Russia

Juvenile wunderpus octopus, Anilao, Philippines

Diver and iceman, White Sea, Russia

For more of Andrey's spectacular work, check out his impressive collection of images on his Instagram page.
RELATED ARTICLES
Be the first to add a comment to this article.
Newsletter
Travel with us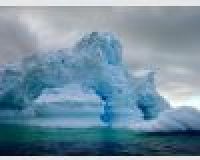 Antarctica
Plan Your Adventure >
Featured Photographer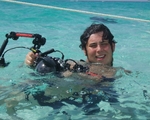 Joseph Tepper
Expert Photographer
I started diving at the age of ten and since that time have wanted to become a better photographer whether using a disposable Kodak waterproof (you know the blue ones) or my D300s. Last summer I received my dive-master in Grand...