Articles
Photographer of the Week – Andrew Zimmerman
A photographer preps his camera to approach a manatee in a spectacular Florida spring, Florida, USA

It is rare we feature a strictly freshwater photographer in this column, but this week's Photographer of the Week, aquatic biologist Andrew Zimmerman, is exactly that. Raised in northeast Ohio, Andrew has always been inspired by art and drawn to the outdoors, with the Great Lakes and their tributaries providing the seed for a life that passionately explores freshwater aquatic environments and their inhabitants.
Andrew's interest in art initially drove him to pursue a degree in digital design at Bowling Green State University, but after a friend exposed him to river snorkeling and the beauty of the native fish and other aquatic organisms of the eastern United States, he became infatuated with these little-known gems. He soon changed course and finished his education with a bachelor's in biology and a minor in art. While Andrew's degree changed, little did he realize that the design skills and techniques learned would later serve him well in life. Organically, his interest in the underwater world led to a desire to share the beauty with others through photography.
After graduating, Andrew took a position with a local environmental consulting firm. He quickly went from being a broke college student to saving up and replacing his point-and-shoot camera with his first DSLR and underwater housing. Soon after, he moved to Tennessee, ostenibly for a new position within the company. Andrew says the true underlying reason for his move was the proximity he would have to the beautiful freshwater systems of the southeastern US, which host a huge diversity of freshwater fish to rival those seen on any tropical reef. Add to this all the aquatic macroinvertebrates, amphibians, and reptiles, and there are endless subjects to explore and photograph.
Through falling in love with freshwaters and their inhabitants, Andrew became fiercely motivated to protect these ecosystems and the flora and fauna that rely on them. Many of these are unknown to, or overlooked by, the public. Currently, Andrew's work concentrates on awareness and conservation of his subjects through visual media.

A male longear sunfish hovering over his territory, Tennesee, USA

A gorgeous reflection of spatterdock in a healthy spring in North Florida, USA

Rosyside dace, mountain redbelly dace, and a central stoneroller gather over a chub mound for spawning activity, Virginia, USA

A turtle's eye view from below a Florida redbelly turtle, Florida, USA

A beautiful brook trout taste-tests some passing leaves as potential food, Great Smoky Mountains National Park, Tennessee, USA

Bluesided darters mating over a gravel bed in Tennessee, USA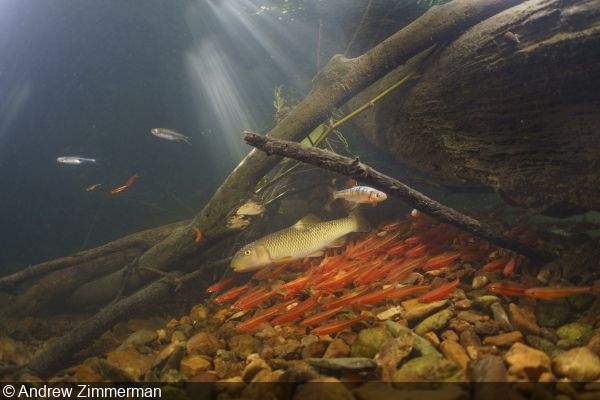 Sun rays cut through the trees above and illuminate a redtail chub mound with several species of spawning associate minnows, Tennessee, USA

Southern redbelly dace spawning, Tennessee, USA: The eggs and sperm are on the "blurry" part of the bottom of the frame

A male river chub proudly showing off his impressively constructed breeding mound, Tennessee, USA

A Florida redbelly turtle posing in a very healthy spring, Florida, USA

North America's largest amphibian, the eastern hellbender, a type of huge salamander, blending in well with the river bottom, North Carolina, USA

Saffron shiners swarm over a chub nest, Great Smoky Mountains National Park, Tennessee

A vibrant and thriving spring ecosystem in North Florida, USA

To see more of Andrew's unique freshwater work, please visit his website and follow him on Instagram.
RELATED ARTICLES
Be the first to add a comment to this article.
Newsletter
Travel with us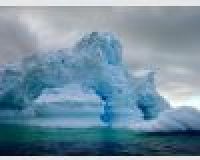 Antarctica
Plan Your Adventure >
Featured Photographer
Ofer Ketter
Expert Photographer
Ofer was born in Israel in 1976. At the age of 6 months he boarded an airplane and hasn't landed since. Living, working and traveling around the world in countries such as Israel, Australia, Mexico, Costa Rica, Thailand,...