Articles
Photographer of the Week – Andrei Savin
A porcelain crab perched atop a sea pen, Philippines

Our latest Photographer of the Week Andrei Savin spends nearly 500 hours a year underwater. 500! So it comes as no surprise that he has amassed a fantastic portfolio of underwater images. Andrei credits his father with instilling in him a love and passion for photography. He fondly remembers long hours spent in a darkroom learning how to develop and print film images.
It was only relatively recently, however, that Andrei began making underwater pictures. In 2016, he traveled to the Red Sea for a snorkeling trip and brought along a simple point-and-shoot camera. Upon returning from that trip, he began devoting all of his time to underwater photography, greedily absorbing as much knowledge on it as he could. In 2018, he left his native Russia and relocated to the Philippines.
Living in a world-class dive destination has allowed Andrei to develop and hone his photography skills underwater. He has also developed various underwater gadgets and homemade light modifiers. In 2019, he actually designed his own snoot with manual iris control and since then both Scubalamp and Marelux have developed snoots based on his designs!
Color and character dominate in Andrei's images. He says he strives for maximum expression and natural harmony with his photography, which ties in nicely with his favorite genre of marine life imagery: portraits. He will spend hours underwater waiting for the right behavior or expression from a subject, and it certainly pays off, as you can see from the fantastic feature he has allowed us to put together. Andrei's goal is to photograph as many untouched and unexplored parts of the underwater world as possible—a true adventurer!

An anemonefish sheltering in a stunningly colored anemone, Indonesia

A pygmy squid hovers in front of a crinoid, Philippines

A pair of box crabs (the male is in the back), caught in the act, Philippines

The classic Nemo-style anemonfish, peering out from the protection of their host's tentacles, Philippines

A harlequin crab sitting right over the mouth of a tube anemone, Philippines

The beautifully colored face of a honeycomb cowfish, Bonaire

Swimmers and divers observe a whale shark, Philippines

A classic tropical Pacific subject, the lemon goby, peeking out of the mouth of a bottle, Philippines

Mushroom coral pipefish, a tough subject to get solo, much less as a pair, Philippines

A juvenile saddleback anemonefish striking a perfect pose over its home anemone, Philippines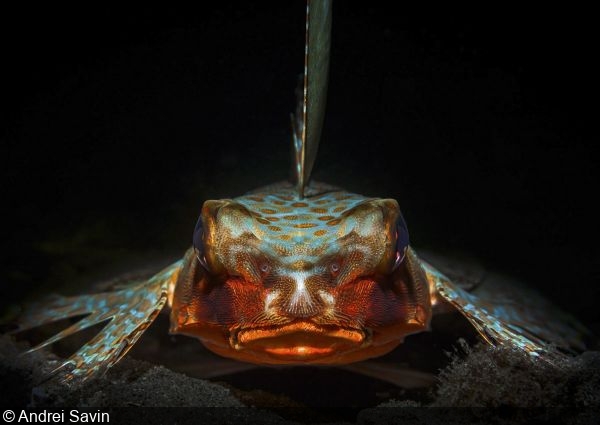 A head-on look at a helmeted gurnard, Philippines

A haven in the muck, this anemone hosts a single saddleback anemonefish, Philippines

To keep up to speed with Andrei's underwater adventures, please follow him on Instagram.
RELATED ARTICLES
Be the first to add a comment to this article.
Newsletter
Travel with us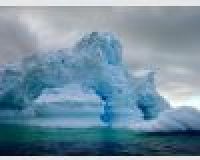 Antarctica
Plan Your Adventure >
Featured Photographer
Brian Stevenson
Expert Photographer
I'm a professional underwater fashion and water sports photographer. I started shooting professionally as an adventure sports photographer which often required shooting in water or wet environments. Housings, diving,...