Articles
Photographer of the Week – Alex Pike
A common hermit crab species (Clibanarius taeniatus) photographed at the edge of a mangrove forest, Lake Macquarie, Australia

Our Photographer of the Week this time around, Alex Pike, comes to us from the southeast corner of Australia. A look through the social media pages of this wildlife photographer and conservation photojournalist will give a good insight into his work documenting the plight of threatened terrestrial species. Alex especially likes to document the relationships between humans and nature. While his work focuses largely on the terrestrial realm, Alex is also an avid diver and has a soft spot for marine and freshwater organisms. His portfolio here is a bit more atypical than is normally seen on DPG. Some of his subject matter is classic South Australian; much of it is far more unusual, such as his crayfish and tide pool work.
Alex is based in Port Kembla in New South Wales, and much of his underwater time is spent in the intertidal zones and the clear freshwater streams that can be found in the region around his home. Several of the images here highlight those particular ecosystems. His background in biology and ecology allows him to know where to go and when, to maximize the most of any potential outing.
A lot of photographers shoot images for the sake of shooting images. Alex shoots images to help tell stories and raise awareness about overlooked or endangered species. An example featured here is a project Alex did on an imperiled crayfish species, where he managed to get the first image of the crayfish in its natural habitat. Kudos to Alex for striking a balance between underwater photography for the sake of the art and underwater photography for the good of the natural world.

New Zealand fur seal silhouette off Montague Island, Australia

A southern lobster, photographed in a pristine rainforest plunge pool, Australia

The shark with many names—sand tiger/gray nurse/raggie, Shellharbour, Australia

Male giant cuttlefish face off for a chance to mate with the observant females, Australia

Small parasites adorn the carapace of a burrowing crayfish in Royal National Park, Australia

A stunningly colored sea star photographed in a tide pool, New South Wales, Australia

A wild looking blue Lamington spiny crayfish, photographed in the rainforest of eastern Australia

A New Zealand fur seal striking a coy pose as it flies by the camera, Montague Island, Australia

Waratah anemones photographed in a tide pool, Australia

An endangered crayfish species, Euastacus hirsutus, waving his big claws around, Australia

A gloomy octopus hunting a tidepool at a gloomy time of day, Australia

A stunning weedy seadragon cruising the cold kelp forests of Tasmania, Australia

To see more of Alex's work or to follow his projects, please check out his website, www.alexpikecreative.com, and his Instagram page.
RELATED ARTICLES
Be the first to add a comment to this article.
Newsletter
Travel with us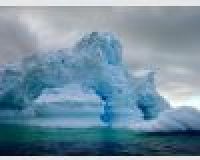 Antarctica
Plan Your Adventure >
Featured Photographer
David Haas
Expert Photographer
David Haas is a professional underwater photographer who began diving in 1970 and shot his first underwater photos in 1972. He became a scuba instructor in 1977 and after owning a dive store from 1985-1989 began to exclusively...