Articles
Photographer of the Week – Al Hornsby
By Ian Bongso-Seldrup, August 18, 2022 @ 06:00 AM (EST)
Great hammerhead, Bimini, Bahamas

Al Hornsby's early appreciation of the beauty and wonder of nature was fostered by his father, Rogers, whose deep-seated respect and knowledge of animal life grew out of his own life experience, perhaps influenced spiritually by his Creek (Native American Indian) family ancestry. Some of Al's favorite childhood memories are of silently leaning against the trunk of a hickory nut tree with his father, deep in a dark wood of rural Alabama, waiting for the sun to rise and for the creatures of the forest to emerge.
"If we can sit here, real quiet and still, the animals will often come to us," his father told him. "If they don't notice us, they may walk right up. And if they do realize that we are here, they may be curious and come closer, 'cause they'll need to figure out if we are a danger to them or not… So, just be very quiet, boy, and you'll see what I mean." By the time his family moved to the Pacific island of Guam and he learned to dive, the 12-year-old Al had become an adept observer of nature, both topside and underwater, setting the stage for a long and storied career as a wildlife photographer, dive industry executive, author, and environmental advocate.
Over more than four decades, Al's photography and magazine assignments have taken him to some of the planet's most beautiful natural places, and he has amassed an extensive library of images that document his encounters with everything from bears, big cats, and crocodiles to mantas, sharks and whales. As well as hundreds of published articles in the world's major dive, tourism and airline magazines, Al has authored three books, This Is the Caribbean, The Retail Dive Store: Management and Operations, and Face to Face: Up Close with Mother Nature; co-authored a fourth, Diving with Sharks; and was a featured contributor in Fifty Places to Dive Before You Die. Alongside all of that, he has somehow managed to find time to be PADI Worldwide's Senior Vice President for Legal Affairs, Editorial Director of Skin Diver Magazine, President of the Diving Equipment and Marketing Association (DEMA), Vice President of the Recreational Scuba Training Council, and Secretary of the Board of the Project AWARE environmental organization.
So, it is with immense pleasure that we have the opportunity to share just a small sampling of the work of this veteran shooter who has contributed so much to the industry and the global movement for ocean protection. Thank you, Al. Here's to many more years of quiet fascination with nature!

Juvenile Nile crocodile, Okavango Delta, Botswana

Banded sea krait, Puerto Galera, Philippines

Tiger shark, Grand Bahama, Bahamas

Mantas, Hanifaru, Maldives

Reef squid, Rajah Ampat, Indonesia

Eagle rays, Havadhu, Maldives

Bull shark at sunset, Mozambique

Great white shark, Guadalupe, Mexico

Peacock mantis shrimp, Puerto Galera, Philippines

Gobies with Mastigias jellyfish, Jellyfish Lake, Derawan, Indonesia

Mother and calf humpback whales, Tonga

Al shooting a great hammerhead, Bimini, Bahamas

For more of Al's superb images, head over to his website, www.alhornsbyproductions.com. Click here to find out about his latest book, Face to Face: Up Close with Mother Nature, which encompasses over 40 years' work as a professional photographer and writer.
RELATED ARTICLES
Be the first to add a comment to this article.
Newsletter
Travel with us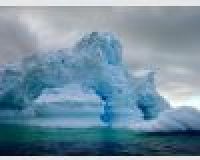 Antarctica
Plan Your Adventure >
Featured Photographer
Todd Winner
Photographer
Todd began diving and creating underwater images in 1990. Since that time he has had the honor of receiving numerous international awards for underwater and travel photography.