Articles
Photographer of the Week – Abi Smigel Mullens
A whale shark in Isla Mujeres, Mexico. So big, so cool, and such an incredible phenomenon

Underwater photography can find you or you can find it. In Abi Smigel Mullens' case, it was a combination of both. With passion for competitive swimming, her love of being underwater, and an obsession for film photography, underwater photography was a logical progression for her.
Abi first began shooting people on black and white film in pools while in college and then progressed to subjects in the ocean. Perhaps it was that original entry point that makes her love photographing people underwater so much—from babies to divers, and everything in-between.
Abi began her professional underwater photography career in 2001 with an article in Scuba Diving magazine and went from there. Currently, she is the Associate Editor for Wetpixel and travels anywhere from Vegas to Indonesia for them.

A coconut octopus in a pretty shell in Lembeh Strait, Indonesia. This was shot during the second shootout between Lembeh and Gulen, which Abi was covering for Wetpixel

Channeling the "Nirvana baby" during an underwater shoot for a client in San Diego, California

A juvenile anemonefish hovers around the mouth of a magnificent anemone in Komodo, Indonesia

The last frame (literally) from a trip to Isla Mujeres, Mexico

Exploring the caves of Bonaire with friends—no fins allowed

A juvenile Banggai cardinalfish in a fire urchin shot during the first shootout two years ago in Lembeh Strait, Indonesia

Sea turtles are always a favorite, and the friendly ones of the Big Island of Hawaii are some of the best

Spending a long week diving and shooting two fellow dive instructor friends in fancy new Aqua Lung gear while in Wakatobi was an amazing experience

A falco hawkfish on a sponge in the Philippines

Shooting water lilies from below reveals their hidden pink color, Tulum, Mexico

Abi's work for Wetpixel takes her all over the globe

For more of Abi's work, make sure to check out her website, www.abimullens.com. She is also the Associate Editor and frequent contributor to Wetpixel.
RELATED ARTICLES
Newsletter
Travel with us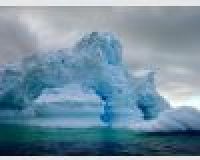 Antarctica
Plan Your Adventure >
Featured Photographer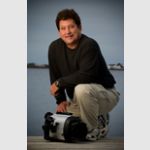 Donald Tipton
Expert Photographer
DONALD TIPTON began his professional photographic career in 1982 and has worked in commercial and advertising photography ever since. His underwater work is a celebration of color, texture, and form that few people will ever...