Articles
An Underwater Photographer's Guide to the RX-100
By Xander Rood
The Sony RX-100 compact camera was a very big arrival—an considerably large CMOS sensor with 21 megapixels made it an instant hit in the hybrid mirrorless camera world.
In underwater photography, the RX100 made quite the splash for compact users looking for a step up in ability or former SLR devotees looking for a step down in size.
In this article I will explain why I choose this camera; and I will give you my tips for getting the best images possible from this powerful little camera.
Background
After using the Canon G9 and later the Canon S95 extensively for three years I upgraded my setup to the Sony RX100 and a Nauticam housing. After almost choosing to get a housing for my Nikon D7000 SLR, I still ended up going for a compact. I must be crazy, right?
Although SLRs still offer better image quality with their specialized lenses, the RX100's smaller size, weight and the flexibility of using wet lenses settled the issue for me.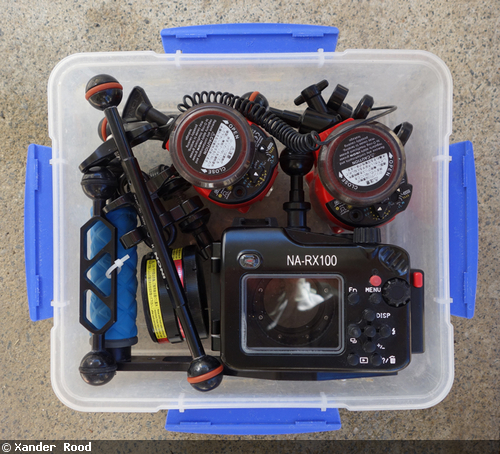 The way I shoot also had a big impact on my decision. The places I regularly dive are not specific to either macro or wide angle. You may come across a special nudibranch or a pod of dolphins on the same dive. In such scenarios it is a huge advantage being able to switch lens setups from super macro to ultra wide angle and back again underwater.
The streamlined setup is also ideal for freediving or snorkel photography. My whole setup fits in a normal sized backpack. I even take my camera with me hiking or on a road trip for the small chance I come across a small lake or stream with a photographic opportunity. After all, the best camera is the one you have with you.
RX-100 Specifications:
The RX100 has an impressive spec list for underwater photogeraphy, the highlights of which are:
a 1" Exmor CMOS Sensor capable of 21MP
fixed 28-100mm f1.8-4.9 Zeiss Lens
image stabilization
25-point contrast detection AF
ISO range of 125-6400 with expansion down to 100 and up to 25,600
programmable rear and front (lens mounted) control dials
10fps continuous shooting
full HD 1080/60p AVCHD video with MP4 option
Settings:
The menu of the RX-100 appears very complicated; and it takes a while to get used to. But don't let that put you off. Here's a cheat sheet for some starting settings.
Except for a few instances, I shoot all manual, including manual flash. I have my camera set on largest file size jpg with RAW (Sony calls them .ARW). Most of the RAW files I will never use, but it is good to have them just in case you need them.
Image Size: L:20M

Quality: RAW&JPEG

Drive Mode: Single Shot

Flash: Fill Flash

Focus Mode: Single Shot AF

Autofocus Area: Flexible Spot - I really like this feature, if you hit the center menu button, the focus area becomes green on the screen and you can move it around. This is a great help for off center compositions. For example if you want to focus on a blenny in the bottom of the screen.

Flash Comp.: -2.0 The camera flash is set to minimal to save battery life, I just use it to optically trigger my strobes. The strobe power is controlled manually on the strobe itself.

White Balance: Auto White Balance

Control Ring: Aperture - This makes the 3 main exposure settings easily accessible: Shutter speed under the menu wheel, Aperture under the lens ring and ISO sensitivity under the 'Fn' button.

Screen brightness: Set this to as minimal as comfortable. Although you need to review your photos properly, you also want to save battery life.
RX100 General Tips



Use a large memory card (8GB or more) and format it in-camera. If you are shooting compositions with natural light, experiment with different angles to the sun. Especially when the sun is not directly above, it makes a big difference in water color if you shoot with your back to the sun or the other way around.
Also, don't be afraid to use higher ISOs. With my previous compact cameras I have always tried to stay away of using a higher ISO than 200—the noise was just unacceptable. With the RX-100's large sensor, I am able to use ISO 800 without too much noise. This really opens up more ways to photograph in low light conditions.
If you are going to take photos in shallow, clear water, try photographing when the sun is as low as possible. The sunrays will strike the water at an angle causing them to create dappled 'golden' rays. The lower the sun, the more golden the rays. A nice touch for a wide angle photo. Do not forget you will need a faster shutter speed such as 1/250 to capture them, so a higher ISO sensitivity or lower aperture may be necessary.
RX100 Close Focus Wide Angle (CFWA)
Close focus wide angle has become my favorite underwater photography technique. I've learned a lot from Alex Mustard's articles and reading Martin Edge's book "The Underwater Photographer."
Although there are many possibilities, the most common composition consists of a strobe lit close-foreground subject with its surroundings lit by natural light. Find a situation with a nice composition that lends itself for this technique. For example, a stationary jellyfish in shallow sunny water is a good subject to practice with.
When attempting CFWA, the first thing is to find a pleasing angle for the background. Adjust shutter speed for sunrays and try to find the right balance between aperture and ISO to not get any overly bright highlights or overly dark shadows. Take some photos with the strobes turned off and review them on your screen. If you are unsure about over or under exposing the image, check the histogram on your LCD screen.
Try keeping the background quite dark to make the foreground subject pop out of the photo. If you know the right angle and have the right settings for the background, turn on your strobes and adjust the strobe power to illuminate the foreground subject.
Underwater Macro Photography with the RX-100
The RX100 has excellent macro capabilities, especially when combined with the double-stacked INON UCL-165 M67 Close-up Lens. When shooting macro with the RX-100 decide how much depth of field you desire and adjust your aperture accordingly. For a large sharp area use a higer aperture, larger F-number.
Try to keep shutter speed between 1/60 and 1/250. Use a low ISO (preferably 80 to 200) and adjust the flash manually to properly expose the subject. Sometimes I like to use a bit of natural light if possible, but other times just strobe light works better. At this stage, take some photos, review them, find what can be better, take new photos and repeat until you get the desired image.

Occasionally, I prefer to just use one flash in stead of two as the shadow can add valuable depth and character instead of a flat, evenly lit subject. When all your settings are the way you like, lock focus (half press your shutter) and rock your camera back and forth until the focus is on the perfect spot.

RX100 Over-Unders
If you have a wide-angle dome lens like the FIX UWL-04 or the INON UWL100 (with dome) it is possible to get some nice over-under shots with this camera. I have spent many hours experimenting with this technique. Here are my tips:
Know Your Dome: Most compact housings have holes where the wet lens connects to the housing. These holes let air escape when you go into the water, or prevent pressure build up with depth changes. It is important to temporarily cover these holes since you need the water to stay in between the lens and housing for the lens to work properly. You can use masking tape to cover the holes. I have been using a broad rubber band that mailmen use, which works great as well.

Avoiding Drops: It is easy to get water drops on the above water part the dome lens, which can really detract from your photo. If you dunk your dome underwater and bring it above the surface you have a few seconds where the water on the dome is one thin film covering the dome, before this film breaks up in separate drops and rolls down.
In those few seconds you have to take your shot. If your dome is greasy the water film breaks straight away, so it is very important to make sure your dome is completely grease free. It also helps to strengthen the film by spitting on your dome and rub it all over the dome.
Focus Point: Set your focus on manual and find a setting where your most important areas are in focus—under or above water depending on the situation. You can also set the autofocus area to the area you want to be in focus. (e.g. the clouds, shallow coral or a jellyfish). If you do not set the focus, you will find the camera often focuses on the water line in the middle on the photo.

Lighting: Find the right exposure settings for the topside portion of the photo first, then adjust flash power for the underwater scene.
Finding a Subject: The last thing to do, and I think the most difficult, is finding a situation where both the underwate and the above water part are interesting and where you can capture both in the same. These situations are rare, and having a wet lens that can come on and off assures you're always prepared.
---
When purchasing underwater photography equipment like the product mentioned in this article, please support DPG by supporting our retail partner -- Backscatter.com.
RELATED ARTICLES
Be the first to add a comment to this article.
Newsletter
Travel with us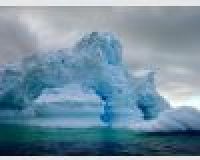 Antarctica
Plan Your Adventure >
Featured Photographer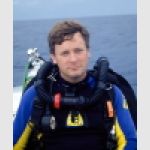 Jonathan Bird
Expert Photographer
Jonathan Bird is a professional underwater cinematographer and photographer. He has shot and produced over 20 films for broadcast and education. His films have appeared all over the world, on networks such as National...