Articles
A Glimpse into the World of Underwater Modeling
For underwater models, the ability to make your eyes smile is essential

I often say that I would gladly move to the bottom of the ocean if I had the opportunity. There are no traffic jams, no mobile phones, no everyday stress; only peace, quiet, endless blue scenery, and gorgeous sea creatures. My name is Ivana Orlovic, and I have been diving since I was eight years old. I immediately developed a deep connection with the ocean. The sea is genuinely my natural habitat, but on land, my home is Belgrade, Serbia. I began working professionally in diving as a guide, which I did for many years. Wanting to push myself further, I became an instructor, and then an underwater photographer. In the past few years, I have become a professional underwater model and Mares brand ambassador.
Being flooded with an immense number of photos via different social networks, how can you get people to stop scrolling and take a closer look at your picture? There is just a single answer: It has to be original. One of the best ways to make your photos stand out is to add a model. Having a person in the image can help viewers connect with the image and make it more personal to them. Models can also provide a subject in a shot that does not have one, like wide-angle reef phots. In shots like this, there is only a beautiful reef with nothing to draw the eye. A model provides this.

Models provide a completely different element to underwater photos, and they grab the viewer's eyes

Although some may think it's an easy job, it is not. There is a lot more to modeling than just finding an interesting object and taking photos of it. Underwater modeling is a very complex and demanding job which requires a lot of love, patience, and knowledge of the routines of the ocean. For example, you don't want bubbles in the middle of your mask, messy hair, your fins acting as your ears, hoses hovering all over the place, or the sea creature you're photographing turning its back to you. There are so many variables that are not apparent to the casual observer, but in the end, each photo must be an eye-catcher. If the image does not make people stop and take notice, then you have not succeeded.
There are several skills a model must master to be effective. First and foremost, a model's buoyancy must be perfect. Staying off the bottom is very important for marine conversation, but it is also critical for other reasons. As a model, you need to be able to hold your position in the water and allow the photographer the time to frame their shot and get the correct exposure. The ability to remain still, even under challenging conditions is essential.

The model allows the viewer to place themselves in the image and to really connect with it

Aside from the ability to hold your position in the water, there are two other helpful skills to master. The most important is your facial expression. With all our dive gear on, there is very little room for expression. The only way to connect with the viewer is our face, so pay close attention to your appearance. Along with this, it is crucial to learn to smile with your eyes. You want to show happy and excited eyes. If you can do this, the photo will turn out great.
There is no greater joy than seeing a phenomenal photo created by your photographer and yourself, but this job has another side. For one, you pose when you don't want to, and often you have to hold that pose for a long time. This often results in getting very cold very quickly. Aside from the temperature, the light is always changing, and as the sun changes and disappears behind clouds, you need to adjust your appearance constantly. In fact, my biggest problem is that I would rather be the one photographing these fantastic scenes. I don't want to be posing with those dolphins; I want to be shooting them! Don't get me wrong, modeling is a great experience, but don't expect it to be all runways and glamor!

Models allow a degree of creativity that extends beyond traditional underwater photos

Things don't always go as planned during a shoot. In one instance, I knew we were going to shoot underwater for a few hours, so I had breakfast before the dive. For this shoot, I was going to be wearing a dress and needed to perform several specific poses. However, the ocean had other plans, and during the photo shoot, big waves rolled in just as I was supposed to turn upside down for a photo. Now bear in mind we had just that single day to finish the job, so failure was not an option for me. We couldn't call the shoot off, but I also had a full stomach that didn't go well with being upside down in big swells. Well, you can guess what happened next! In the end, it worked out alright, and we finished the shoot, albeit on an empty stomach.
I learned very early on that it is a huge advantage to be a photographer first and a model second. Although someone else is behind the camera, I can imagine the scene they want and position myself accordingly. I have worked with some world-renowned photographers, but it isn't always possible to have a special connection with them. The result can be seen in the photos; they lack the energy and ability to make people stop and notice. However, I have also worked with some less well-known photographers and everything just "clicked." After only a few moments in the water everything just fell into place, and we could create amazing scenes with some casual eye-to-eye contact.

Animal encounters can be amazing, but Ivana would usually rather be behind the camera

The relationship between the photographer and the model is crucial. Many times we will have agreed about everything on the surface and carefully planned everything out, but conditions often change quickly, and you have to improvise. The primary photographer I work with is the exceptionally talented Janez Kranjc, and after all these years we have learned to communicate with our eyes due to his hands often being busy with the camera. For us, it is also an advantage that I am also a photographer because I can visualize the scene myself and position accordingly.
Being a model is nice because you become a part of every photo, but being a photographer is far more creative and exciting. I take every chance that comes along to get behind the camera. The fusion of modeling and shooting is essential to a successful photo shoot. Every photo is made in my head first. I imagine the scene and let my emotions guide me and use all of my creativity. It's so important to keep pushing yourself and keep trying new things.

Sometimes you get to be the model and the photographer, as in this puffer selfie

Doing something new and different is difficult. Every time I hear the voices of traditional photographers in my head, whispering to me. My mind continually tries to second guess itself: This is not a proper perspective, not by the book, don't put the subject in the center, respect the rule of thirds… I just smile and do what I think I should, shutting out the criticism I know will inevitably follow. In the end, it is always the shots that I second guess the most that turn out the best. In this era of oversaturation of photos on social media, it is these photos that make viewers stop and take notice because they haven't seen anything like it.
I love my job. Although my primary task is to present Mares equipment in the most positive way, my goal is also to promote diving and make it more appealing to many people that still haven't stepped into this magical world.

Try using underwater models in your next photos and get your images to stand out from the crowd

---

About Ivana Orlović: Despite being born and raised in Belgrade, Serbia, at the center of the Balkan Peninsula hundreds of miles away from the sea, Ivana chose to make the sea her passion, home, and workplace. She finished her first diving course at the age of eight, and since then her commitment and her connection with the sea has become greater and greater. After many years under the surface, she can't imagine a dive without a camera. You can see more of Ivana's images and learn about diving in the Balkans on her website, ivana.photography.
RELATED ARTICLES
Be the first to add a comment to this article.
Newsletter
Travel with us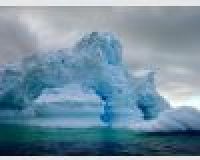 Antarctica
Plan Your Adventure >
Featured Photographer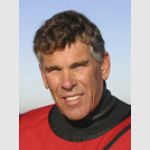 Howard Hall
Expert Photographer
Howard Hall has been on the masthead of several magazines including Roving Editor for International Wildlife Magazine and Senior Associate Editor for Ocean Realm Magazine. His photographs and/or articles have been widely...