Articles
Underwater Macro Videography – A Primer
Shooting macro video creates a whole new set of challenges, but they can be easily overcome

Underwater macro videography brings new challenges to those that are already accustomed to macro photography. These challenges are not insurmountable, but they will require some new techniques on your part. There are four main things to focus on as you get started.
For one, getting steady footage is exceptionally tricky, as every movement you make is magnified. You need nearly perfect buoyancy skills to get a still or smooth moving shot, unless you invest in one relatively inexpensive bit of kit—the tripod. Tripods can help you to get good footage while you are still working on perfecting your buoyancy skills. Next, there are some basic camera settings that you will want to think about. You also need video lights and not strobes: One is fine to start with, but just like strobes, it's always better with two. Another option is to get one video spotlight, which is kind of like a video snoot.

Get more satisfying footage with good buoyancy, making use of tripods, and getting the lighting right
Buoyancy
If you are not using a tripod, your buoyancy has to be precise down to the millimeter. You need to be perfectly still while you are recording your shot. One good exercise you can do is to try and get as close to an object as you can without touching it. Try this on a safety stop and use breathing and small fin movements to keep yourself in a perfectly still position.
This goes hand in hand with learning to back-fin, as your hands will be occupied: Back-finning is being able to move away from your subject without having to use your hands—and it is a vital skill to master. This technique takes practice, as it feels unnatural at first. I'd recommend practicing in a pool—maybe watch a video or two on YouTube beforehand—until it starts to make sense.

Jonathan demonstrating the level of control needed to stay off the bottom
Using Tripods
Tripods help you take the wobble out of your shots, but you can only use them in certain situations. A lot of the time, your subject may be on the sand, or very low, so a tripod would put your camera too high to shoot. There are a few small tripods around that can fit in a pocket, or larger ones, like the Ultralight tripod I use.
One great benefit of a tripod is you can set your camera up on a shy subject, such as a garden eel, and then swim away while it records. Tripods can be a bit fiddly, but they do get exceptional results when you do it right.

A tripod was essential to capture this frogfish fishing for a meal
Camera Settings
I film using full manual control, which I would recommend if your camera allows it. You can stick to ISO 100, as you should be as close as possible to your subject. Just make sure to have enough lights with you. Shutter speed should be set at double your frame rate, so as my camera only allows 30fps, I shoot at a shutter speed of 1/60s. Then use the aperture to get the right exposure.
Be wary, though, when you are doing macro or super macro videography, your depth of field is minimal. To help compensate for this, you want to set as high an f-stop as you can. This will give your subject some room to move before going out of focus.
Focusing modes are always a problem. I use single point focus at the start of recording and then try and move with the subject while keeping it at the same focal distance. It's easy if the subject is going horizontally, but if it's coming towards you, this means you have to move backward at the same speed to keep the same area in focus.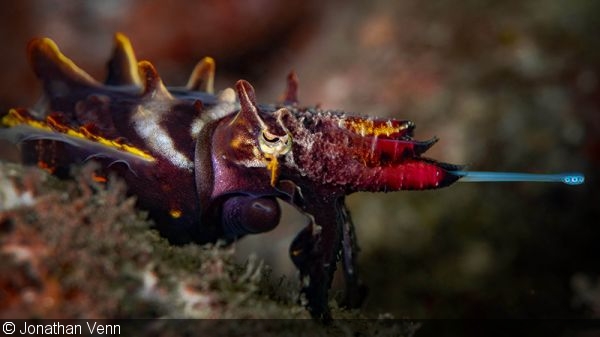 Timing, luck, and the proper settings are essential to capturing moments like this

One of the most significant differences between dedicated video cameras and typical compacts or DSLRs is focus tracking. If I try and shoot in tracking mode or continuous focus on my camera, the camera always seems to get it wrong or ruin the shot at a crucial moment. On the other hand, the idea of using manual focus at the same time as keeping the camera super steady, pressing buttons while recording, or rotating a dial, seems like an obvious no-go. Hence, my simple solution: Stay at the same distance at all times. Or choose a non-moving subject!
For white balance, I often shoot in Auto, but sometimes I like to try out "Fish Mode" or a custom white balance. Often, these custom modes make the light a bit red, but it's easier to remove red from the clip in post-production than to add red if it isn't there to begin with. If shooting RAW video, this wouldn't be a problem, but when shooting in compressed file formats—as many of us do—a lot of information is lost.

Single point focus keeps it simple, otherwise you may lose focus on a shot like this
Lighting
Using continuous lights is easier compared to strobes. Video lights are always on, and you can see if they are lighting up backscatter and where they are pointing. Remember the inverse square law: If your lights are twice as far from the subject, they will be four times weaker. This rule is critical, so don't be afraid to get your lights in super close. A side benefit of getting those lights in tight is that it will allow you to increase your f-stop. This means a greater depth of field.
If you have one light, you should probably position it above the lens pointing down at your subject. Set up your light cone to try and make the edges of the light touch the subject, not directly pointing at it. This will reduce harsh shadows and backscatter, as the edges of the light are softer. If you are using two video lights, you can place them as you see fit. Take your time to look at your subject and adjust the lights. See where the light and shadows fall with one light; then move the other light and use it as a fill light to eliminate dark spots and harsh shadows. This is the great thing about continuous lighting: You get to see your results before pressing the trigger.

Careful light positioning ensures attractive lighting on this Pikachu nudibranch—with minimal backscatter
Final Thoughts
These are just a few easy things anyone can do to help them get a start in underwater videography. You should also seriously consider starting with macro subjects. Lighting for wide-angle, fast-action videography is a much bigger challenge and not something you should tackle right out of the gate. Hopefully, these tips give you the desire to push that little red video record button on your camera. Video is a whole different world, and who knows, you may fall in love with it as I have.

---
About Jonathan Venn: Jonathan started diving at the age of 11. At 26, he decided to make it into his career and took his divemaster in London, where they reccommended he check out the Philippines to do his Instructor. After a year in the Philippines, Jon started his own small dive shop, and built it up to a resort in Puerto Galera called Blue Ribbon Dive Resort. Originally getting into filming to sell videos to guests of their stay, Jon found his passion and focused more on underwater videography. In 2018, he moved his resort to Anilao, seeking to live in the number one underwater photo/video destination in the Philippines.
RELATED ARTICLES
Be the first to add a comment to this article.
Newsletter
Travel with us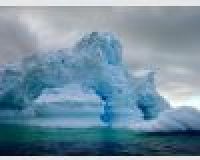 Antarctica
Plan Your Adventure >
Featured Photographer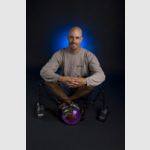 Ethan Daniels
Expert Photographer
Ethan's interest in marine ecology and photography began during the summers of his youth in Cape Cod, Massachusetts. Upon completing his graduate degree in biology at the University of Guam Marine Lab he made the permanent...