Articles
Underwater Healing Through Photography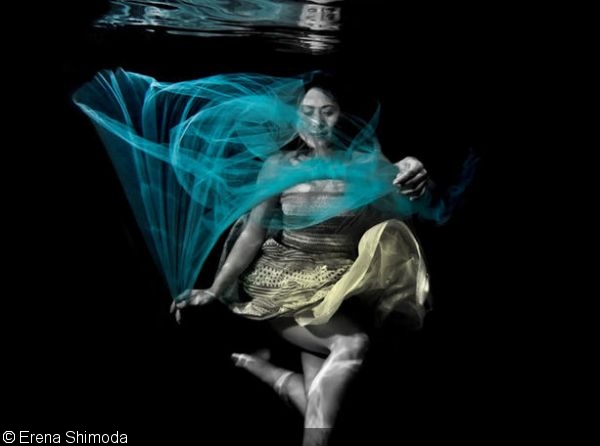 Healing is a matter of time, but it is sometimes also a matter of opportunity.
—Hippocrates
Erena Shimoda's path to becoming a healer began as a survivor. A violent car crash sent the underwater photographer through the windshield. Her shoulder broke, cracked ribs smashed her left lung, and she sustained a major brain injury. Helicoptered to ICU, she survived. Her father did not.
From the scariest moment of her life, Erena believed she survived for a reason—to give her time and talent to help other survivors heal in mind, image, and spirit. She signed up to volunteer for the American Cancer Society's Look Good, Feel Better program, which helps cancer survivors in putting on wigs and makeup. That's when she realized underwater photography could be the method of opportunity so many cancer survivors needed to heal.
"I realized what I do with my underwater healing photography has the same psychological benefits," says Shimoda, an Ikelite ambassador. "I wanted to provide my underwater portrait session for cancer survivors."

Tina Mendenhall – Breast cancer survivor (Tucson, AZ)

Her project is titled "Underwater Healer – About Face" for its mission to usher a turnaround in the lives of cancer survivors. Erena's goal is to use underwater portrait shoots to fundamentally change how the survivors see themselves. Through her efforts, dozens of cancer survivors have shed their clothes and inhibitions and summersaulted underwater in front of Erena's lens.
Her vision doesn't come without challenges, from financing travel, to finding a pool for the shoot, and even the aquaphobia of her subjects. That's right, one of her cancer survivors had a genuine fear of water, even after overcoming one of the most devastating diseases. Erena tackled her subject's fear with the secret weapon: Sharing a couple of laughs.
"She was so happy to see the beautiful images and she gained her confidence," recalls Erena, who talks the shooting process through with all of her subjects. "She started taking swimming lessons after."

Duwenavue Sante' Johnson – Two-time breast cancer survivor (San Francisco, CA)

Kimberly Santagata – Breast cancer survivor (Boston, MA)

Through all of the challenges, Erena has received an outpouring of support. An IndieGoGo crowdfunding campaign to help pay for 10 cancer survivor portraits from California to Washington raised in excess of $10,000 in just one month. Erena also received encouragement from Ikelite, whose photo gear she's used for nearly a decade. "The Ikelite team has been super supportive of my project and I really appreciate it," says the Tokyo native.
Once all the logistics and cost are taken care of, that's when Erena's artistic eye and enthusiasm ignites a 180-degree transformation from surviving to thriving. The process is different for every survivor who braves the water. Erena doesn't like to tell them what to do. She believes that the water should serve as a vessel for exploring their self-identity and communicating that through the images. She doesn't even tell them how to pose or behave.
"I want them to be themselves," says Erena, who sees her role as a healer more as one of support than photographic director. "This is their own space to feel free and do whatever they want."

A short documentary capturing the behind-the-scenes work of Erena's project

Erena's images from these sessions have garnered attention and admiration, but her work is far from over. Increasingly, she is tackling her biggest fear of public speaking and sharing the role underwater photography can play in healing—be it from cancer, physical disabilities, or even mental conditions like PTSD. Last year, she started speaking at Apple stores in the U.S.
Financing the Underwater Healer program continues to be a challenge, with Erena donating a portion of all paid portrait shoots to the project. But she believes the future of underwater healing is bright. As someone who went through a tremendous healing process after her accident, it is the testimony of the cancer survivors participating in "About Face" that Erena connects to the most. Here's one testimonial that stands out: "I felt so free. I could let things go in the water. I haven't felt that in a long time."
We might not be able to change the amount of time it takes to heal. But Erena Shimoda is able to provide the opportunity.

Duwenavue Sante' Johnson – Photographed during her second breast cancer treatment (San Francisco, CA)

Amber Noelani Wong – Thyroid cancer survivor (Honolulu, HI)

---

About the Author: Joseph Tepper is an award-winning photojournalist specializing in nature, travel and underwater photography. Although only 24, Joseph is currently the Editor for DivePhotoGuide and a freelance photographer and journalist. Visit his website for more information.
Be the first to add a comment to this article.
Newsletter
Travel with us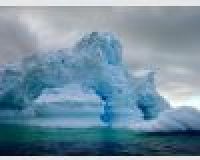 Antarctica
Plan Your Adventure >
Featured Photographer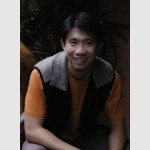 Lawrence Alex Wu
Expert Photographer
Color and light take on new sensations through a lens when combined with water and modern imagery techniques expressing a totally different art form. Alex specializes in creating underwater images as well as multi-media content...