Articles
I-Torch Video Pro 3 Review
At the recent ADEX show, I came into contact with i-Divesite, a relatively new company that makes dive lights, arms and clamps as well as other accessories. Their full line-up all appeared to be of high quality, but one product in particular caught my attention, a compact focus light with a lot of functions – the i-Torch Video Pro 3.
The i-Torch video pro 3 with bracket and ball adapter.


The i-Torch Video Pro 3
The i-Torch video pro 3 light is a versatile tool that can be used as a dive light, focus light and video light. It has one push button on the back, when pressed for two seconds it switches on to a nice white light (LED) producing 650 lumens with an 80-degree beam angle.

The next four pushes scroll through 4 different power settings -- half, one third and a quarter of the power. The fifth push turns it into a pure red light producing 300 lumens and a 25-degree beam angle. Push it again for two seconds and it will switch off.

The specs of the light are impressive:

• Weighs in at 290g (10.6oz)
• takes 4 AA batteries,
• will burn for 80 minutes at full power and up to 10 hours at low power.
• The maximum setting produces 650 lumens and minimum about 160 lumens.
• The beam angle varies from 80 degrees to 25 degrees on low setting.
• The depth rating is 100m/333ft.
• Built from aluminum, has double o-rings for a secure seal and a ball mount can be easily attached to a bracket that fits over the light.
• The white light is produced by a MC-E high output LED
• 15 bright red LED's produce the pure red light.
The i-torch video pro 3 has 15 bright red LED's and one MC-E high output LED


Preparing the i-dive Video Pro 3
Setting the i-Torch Video Pro 3 is very easy, unscrew the back of the light, put 4 AA batteries in the special holder and screw the back on again. The double o-rings come of easy, no special tool is needed, for lubrication but stay in place well when screwing the cap back on.

The ball mount gives you options to where you want attach the focus light. I chose to attach the light on the port of my housing as this is the most convenient place for a focus light. If using it as a video light I would prefer to attach two of these lights on separate arms just like you would with strobes.
Once underwater, the light is easy to operate. The one button interface makes changing modes effortless, and the large size of the push button, conveniently located at the back of the light, is very ergonomic.
The easy to use push button at the back of the light. The back also has a pressure relieve valve.


Putting it to Practice
The i-Torch Video Pro 3 can be used as a dive light, focus light and video light. I found it most useful as a focus light and video light. I'm sure it's great as just a dive light but as most photographers will rarely dive without a camera, there is less need for a dive light.
The i-torch Video Pro 3 for underwater video
The i-torch Video Pro 3 work best as video lights when shooting macro at close distances. The 650 lumens can handle small subjects, but the 650 lumens lacks the power needed to shoot larger wide-angle subjects.
Using two of these lights would give you more options when shooting video, and allow for some wide-angle filming, although personally, I prefer to shoot wide angle footage with natural light and custom white balance. Off course if you're shooting at night or in dark conditions this is not an option.
When I used the light for video I was shooting a 100mm lens. I got as close as the lens would allow me to focus and pointed the light at about a 45 degree angle down onto my subject. With the light at full power I was able to shoot at acceptable ISO and apertures.

The i-torch Video Pro 3 as an underwater photography focus Light
Of all the uses of the Video Pro 3, I got the most out of it when used as a focus light. At the brightest setting the white light gives lots of power with a nice wide beam so you don't have to keep repositioning the light every time you compose. This allows you to concentrate on your photography, rather than on your focus light.
The MC-E high output LED produces 650 lumens and an 80 degree beam angle
When being used as a focus light, I found that setting it to half power was plenty of light to help the camera focus and the beam is still wide enough that you don't have to make positioning adjustments.
On a night dive, hundreds of shrimps were attracted by my light, making focusing on this tiny frogfish near impossible. I switched to the lowest power setting and this made the shrimps less interested in the light and allowed me to get this shot of the frogfish trying to get away from all the shrimps.





On night dives, the light can be so bright that it can scare away skittish subjects. Dialing down the power a few settings will make most critters less weary and allows you to get the shot you're after. However, the beauty of the i-torch Video Pro 3 shines when trying to photograph really shy critters, as the red light option works wonderfully. This true red light can't be seen by most critters and most will let you come really close to them. Because it's "true red light, which means it does not output any other colors, it truly goes unnoticed.
I've tried using red filters on my other focus light before but some of the white light will still come through and scare your subject, which is a why this true red light works so much better then any filter.
The red LED's allow you to shoot shy critters from up close

Mandarin fish are a good example of sought after subjects that can be very shy around white light. When using the red light I found that they hardly noticed me at all.
Mandarin fish can be very shy around white light, but with the red light on I was able to get quite close to these mating mandarin fish without disturbing them.

This peacock mantis shrimp let me get really close while the red light was on. Most critters won't shy away like they do with bright white light.


Conclusion
At only $359 this light is one of the best buys in its class. Four different power settings and a red light is all most of us will ever need from a focus light. The long burn time with 4 AA batteries is very handy, when using it at full power then you can easily change the batteries between dives.
While one light is not quite powerful enough for an all purpose video light, you can still get some good results for macro work. Overall this compact, robust light is really good value and its nice to see a new player on the market that offers a lot of functions at a reasonable price.

For more information on i-divesite products and were to purchase them you can visit their website .
RELATED ARTICLES
Be the first to add a comment to this article.
Newsletter
Travel with us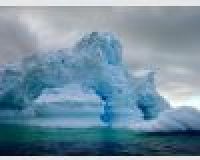 Antarctica
Plan Your Adventure >
Featured Photographer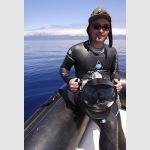 Jens Kuhfs
Expert Photographer
Born a Pisces, it should be no surprise that he has taken to the water. Jens Kuhfs has taken to the underwater. And he takes us with him when he captures his encounters in the blue depths of our planet with his camera, and...