Articles
DPG's 10 Top Feature Stories of 2021
By DPG Editorial Staff, December 31, 2021 @ 08:00 AM (EST)

Okay, so maybe it wasn't quite the annus horribilis that was 2020, but let's be honest, getting stuff done during a global pandemic is still very hard work. Fortunately, underwater photographers and videographers are a hardy, persistent bunch, and this year, DPG contributors have once again generously shared with us their most excellent underwater imaging exploits—inspiring and entertaining us in the process.
Whether it was showing us the rusting relics of the world's first underwater military museum, telling us what it takes to make an award-winning short film about tadpoles, or informing us how best to capture everything from leafy seadragons and giant cuttlefish to bull sharks and mobula rays, you've lifted our spirits and sharpened our minds. Thus, as we say goodbye and good riddance to 2021, and embrace the next 12 months with a fresh serving of optimism, let's look back on another year of awesome feature stories.
By Fabrice Dudenhofer
One of Sudan's top dive sites, the SS Umbria is a 500-foot-long monster weighing 10,000 tons with the ability to carry more than 2,000 soldiers. In the summer of 1940, its Italian captain ordered two mechanics to enter the engine hold to break the cast iron plates blocking the seawater intakes. The vessel quickly began to sink, taking down some 6,000 tons of bombs, 600 cases of detonators, and 100 tons of weapons. Read Fabrice Dudenhofer's article to find out why this precious cargo was sacrificed—and discover why the Umbria is one of the most impressive wrecks in the Red Sea. Read the full story

By Anita Verde and Peter Marshall
Every summer, along the rocky coastline of South Australia, tens of thousands of giant cuttlefish gather at the planet's only mass spawning aggregation of these fascinating cephalopods. Nobody knows how far they've traveled or why they've come to this particular spot, but there's no doubt that it's among the world's most extraordinary dives—and most exciting photo opportunities. With more than 10 times as many males as females, the boys will be putting on a mesmerizing display for the girls' affections, and as Anita Verde and Peter Marshall explain, the hard part is figuring out just where to point your lens. Read the full story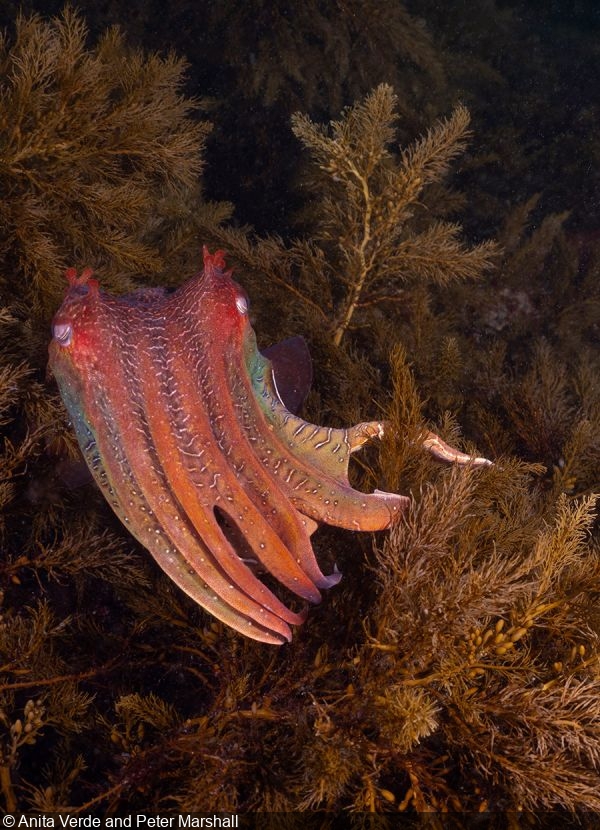 By Don Silcock
Australia has more than its fair share of weird and wonderful creatures, but for underwater photographers, one of the country's most spellbinding endemics is surely the leafy seadragon. These cousins of pipefish and seahorses, found only along Australia's southern and western coasts, are as breathtakingly beautiful as they are difficult to spot, and you'll need a good guide and plenty of time, patience, and respect to capture these elegant fish—and their delicate appendages—in all their glory. Read the full story

By Brook Peterson
What do you get when a scuba-loving king wants to entice tourists to go diving in his only city with a coastline? The world's first underwater military museum, of course! That monarch would be Abdullah II of Jordan and that special city would be Aqaba, which is perched at the very tip of the Red Sea. And the submerged exhibits? Tanks, ships, troop carriers, a couple of choppers, and more. It was only established in 2019, but these unique artificial reefs already have a loyal following, including at least one giant frogfish and a crocodilefish. Brook Peterson tells us more as well as offering her handy shooting tips. Read the full story

By Ian Bongso-Seldrup
In recent years, creative software developer Adobe has been recognizing "Rising Stars" of photography, and among 2021's awardees was a young marine biologist called Inka Cresswell. Not long after turning 25, Inka completed her first documentary short, My 25: The Ocean Between Us, which went on to earn its creator plaudits from a wide variety of film festivals. We caught up with the UK filmmaker and asked her about the challenges she faced during production and the messages she wanted viewers to take away after seeing the film. Read the full story

By Ian Bongso-Seldrup
Over a four-year period, Canadian underwater photographer and videographer Maxwel Hohn camped at a secluded lake on British Columbia's Vancouver Island and observed one of the most fascinating migrations you've probably never heard of: the epic journey of western toads as they transform from tadpoles to adults. The result was an eight-minute-long "minimentary" that would eventually be crowned winner in the "Ecosystem – Short Form" category of the prestigious Jackson Wild Media Awards. In this interview with Hohn, we chatted about the tricky task of filming tadpoles and what it takes to compete with nature films by some of the biggest names in the business. Read the full story

By Daniel Norwood
Reaching a length of up to 12 feet and weighing as much as 700lbs, bull sharks are among the ocean's most impressive predators—and one of the ultimate prizes for any shark photographer. Naturally, DPG Editor and self-confessed shark addict Daniel Norwood loves nothing more than jumping into the water when these giants are about. In this comprehensive article, he explains where you need to go, what gear you need, and how best to capture these muscular elasmobranchs. Read the full story

By Daniel Norwood
Did we mention that our Dan loves sharks? Well, after the long COVID-induced hiatus, one of his first opportunities to go diving again involved, of course, photographing sharks. But this was no run-of-the-mill dive trip. Dan joined a team of researchers as they headed to the Saba Bank in the Caribbean Netherlands to track and study tiger sharks with the goal of learning where the animal go when they are pregnant and where they give birth. Find out what happened and discover how Dan documents the scientists' activities in photos. Read the full story

By Alex Lindbloom
Whether you're a beginner just getting started in video or an advanced shooter who wants a great camera for B-roll, the GoPro is an excellent, inexpensive choice. But getting great footage underwater with the world's favorite action cam requires some crucial accessories, and telling a compelling story with this diminutive device requires careful thought and planning. Here, pro videographer Alex Lindbloom provides some handy pointers on assembling various GoPro setups and offers lots of useful tips and techniques for putting together a short film that will impress your audience. Read the full story

By Nadia Aly
Rays are some of the most photogenic creatures in our oceans, but if you're lucky enough to see tens of thousands of them together, you'd better be ready to capture the most epic images of your life! This was the fortunate position in which photographer and expedition leader Nadia Aly found herself in 2019 when she witnessed a particularly extraordinary example of the mobula ray aggregations that occur off Mexico's Baja Peninsula. As well as sharing some of her exceptional photos from that mind-blowing encounter, Nadia offers some insight into how you can experience this "mobula madness" for yourself. After all, pandemic or no pandemic, Baja is open for business! Read the full story

RELATED ARTICLES
Be the first to add a comment to this article.
Newsletter
Travel with us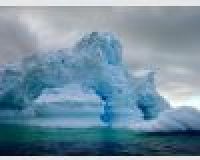 Antarctica
Plan Your Adventure >
Featured Photographer
Steve Jones
Expert Photographer
Steve Jones is an underwater photographer and journalist based in the UK. He is a photographer-in-residence at the Ocean Geographic Society and a member of the Ocean Artists Society. He has over 25 years diving experience and...