Articles
DPG's 10 Top Feature Stories of 2015
By DPG Editorial Staff, December 30, 2015 @ 06:00 AM (EST)

What do sperm whale poop, a 1,300-pound IMAX 3D camera, and virtual reality have in common? Our eagle-eyed readers already know: They were all popular feature articles from the last calendar year on DivePhotoGuide.
We've rounded off those beauties with several more to form our editor's picks for "DPG's 10 Top Feature Stories of 2015." Enjoy (and hold your nose for the first one)!
By Keri Wilk
It's not often that the ol' "number two" becomes the number one viral story, but that's exactly what happened to Keri Wilk's unique images of a giant sperm whale defecating right on top of him. You may have seen this amazing behavior caught in Keri's images on CNN, Buzzfeed, or Yahoo, but we had the first behind the scenes, down-and-dirty scoop on this story. Read the full story

By Lia Barrett
If you've ever wanted to be the next Jacques Cousteau or the next big name in underwater feature filmmaking, the odds are probably pretty long. But take inspiration from the duo of Howard and Michele Hall, who share their experiences pioneering IMAX underwater videography for the big, big screen. Read the full story

By Joseph Tepper
The future is here: Virtual reality underwater videography is now... a reality. In this feature, DPG Editor Joe Tepper investigates the emergence of 360-degree, panoramic videography. Joe chats with filmmaker Bill Macdonald, who has captured VR footage of marine environments such as Yap and the Channel Islands with the Hero360 Abyss setup. Read the full story

By Wayne Osborn
Photographing the ocean's largest cetaceans can be a whale of a time, but it also plays a critical role in conservation and marine research. Wayne Osborn has spent countless hours photographing whales, from minke to sperm, in an effort to assist the efforts of marine mammal researchers. In this article, he shares his tips for providing your photography as a valuable tool for scientists. Read the full story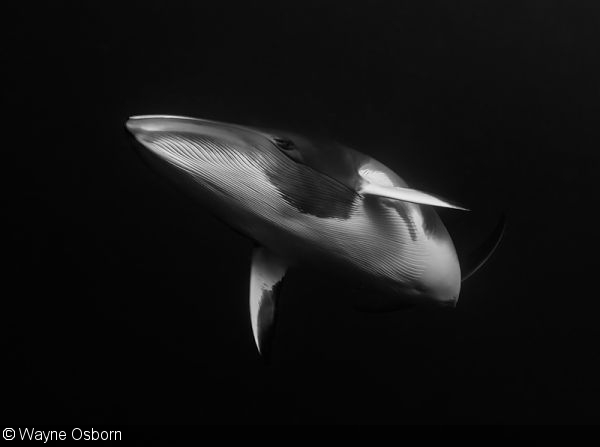 By Joel & Jennifer Penner
Tired of having the blues? No really, you know that flat blue hue that seems to encompass your GoPro footage? Fortunately, Joel and Jennifer Penner have the cure for these "blue blues," and share their advice for using video lights and filters for bringing popping color to your underwater GoPro footage. Read the full story

By Daniel Botelho
There is arguably no greater underwater show on the planet than the gathering off of South Africa's southern coast every summer. Here, millions of sardines make their way to new waters, but they are flanked by a barrage of predators, including dolphins diving cormorants, sharks, and whales. Daniel Botelho shares his awe-inspiring images from this year's "Sardine Run," in this jaw-dropping photo series. Read the full story

By Anuar Patjane
Every once in a while there's an image that pops up in your social media feeds that makes you stop everything at once. Anuar Patjane's black and white still of humpback whales in Socorro impressed not only our eyes, but the judges of the National Geographic Traveler photo contest, which gave it top honors. Anuar shares the "behind the shot" and other amazing images from the same trip aboard the Solmar V liveaboard. Read the full story

By Jon Betz
It's not just for the pros anymore: 4K resolution video has become mainstream, with the capability appearing everywhere from cinema-quality cameras to compacts and even action cameras like the GoPro HERO 4 Black. Bone up on your 4K knowledge with our "Introduction to Shooting 4K Underwater Video." That way you'll be set to go when you open up a package this holiday season to find a Sony RX100 IV or Sony a7rII. Read the full story

By Joseph Tepper
Snorkeling is often thought about as a secondary option for underwater photography, at least when there's a scuba tank to be had. But at the luxury eco-resort Wakatobi, photographers are finding a wealth of subjects in the shallows. Learn why ditching the tank might just open your eyes to new opportunities just a breath hold away. Read the full story

By Rodrigo Friscione
The reaction when you see the ocean's top predator, the great white shark, is for everything to speed up—from your shutter finger to your pulse. But, as photographer Rodrigo Friscione demonstrates in this photo series, the use of slow shutter speeds can have a tremendous effect. By adding a slight motion blur to his portraits of great whites, Rodrigo creates a sense of motion and excitement. Read the full story

RELATED ARTICLES
Be the first to add a comment to this article.
Newsletter
Travel with us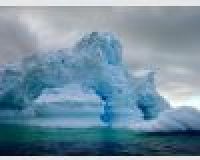 Antarctica
Plan Your Adventure >
Featured Photographer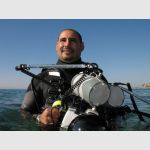 Noam Kortler
Expert Photographer
Noam Kortler is connected to the sea since he can remember him self. he was born on the coast of the Mediterranean sea of Israel and was diving and surfing when ever he could He moved to Eilat, the south popint of israel to...