Articles
DPG's 10 Top Feature Articles of 2020
By DPG Editorial Staff, January 8, 2021 @ 06:00 AM (EST)

Granted, it was the worst year ever. Our wetsuits gathered mold in the closet. We blew all our savings. And we developed some strange skin reaction to hand sanitizer. But look on the bright side! At least we had lots of time to be entertained by your inspiring stories on DPG!
From showing us the shipwrecks from the biggest naval battle in history off the Danish coast to swimming with weird-looking sex-changing fish in Japan, teaching us the intricacies of taking photos and videos on breath-hold to telling us how to capture the perfect over-under, you've once again entertained us, inspired us, and made us that little bit cleverer. So, as the old year disappears in our rearview mirrors and 2021 revs its engines, let's look back on another 12 months of awesome features by our talented contributors.
By Tobias Friedrich
Half-and-halfs, or split shots, make for some of the most effective photographic compositions, combining as they do the world above and the world below. But pulling off the perfect over-under is no mean feat, and it pays to get advice from the best—in this case, Tobias Friedrich. In his comprehensive guide, which updates DPG's classic split shot article by the legendary David Doubilet, Tobias doesn't just tell you how to do it. Through his many inspiring images, he shows you how to do it brilliantly. Read the full story

By Laura Storm
If the global pandemic has taught us anything, it's the value of the bodies of water in our own backyard. London-based underwater photographer Laura Storm appreciates this more than most, and here she guides us through the amazing ecosystems found across the UK's rivers, lakes, streams, and ponds. Her surprisingly photogenic subjects are freshwater fish, water lilies, mussels, tadpoles, and frogs. Read the full story

By René B. Andersen
The largest naval battle in history took place during World War I, involved almost 250 vessels (one-tenth of which were sunk), and condemned some 8,500 sailors to a watery grave. A century later, a huge team of expert divers returned to the site of this epic battle, in the middle of the North Sea, to conduct research about the state of the wrecks—and, in René B. Andersen's case, photograph the legendary exhibits in this unique underwater museum. Read the full story

By Nicholas Kouvaras
What do you get when a onetime competitive freediver gets stranded on the Philippine island of Panglao with a bunch of underwater sculptures? A zodiac guide for freedivers, of course! The result is a unique series of images—photographed sans tank, naturally—along with some fun (and clever) musings on the character traits of breath-hold divers. A must for lovers of freediving, freediving photography, and, well, astrology! Read the full story

By Conor Culver
Anyone who takes an underwater photo in RAW format—in other words, the vast majority of us—ends up, by definition, manipulating what is "shot in camera." But most will agree that some restrained adjustments to white balance, color, brightness, contrast, and sharpness—or even spot removal and cropping—are just normal aspects of the process of reproducing what we've seen on our dives. Digital art, on the other hand, is something else entirely—as Conor Culver ably demonstrates here—and you'll need some serious Photoshop talents to make it look convincing. Read the full story

By Fabrice Dudenhofer
When it comes to the Asian sheepshead wrasse, beauty is most definitely in the eye of the holder. Yet it's hard to argue against the pure coolness factor of a picture of the fish that the Japanese call kobudai. But wait, there's more! This handsome fella, with his bulbous forehead and protruding chin, actually begins life as a female, undergoing an extraordinary physical transformation unlike any other fish. Now that is seriously cool. Read the full story

By Wade Hughes
"Photography is nothing," said pioneering street photographer Henri Cartier-Bresson. "It's life that interests me." And with that, Cartier-Bresson encapsulated the idea that taking photos isn't about gear or technical knowledge (both of which anyone can acquire); it's about the creation of an image with the power to evoke an emotional response. This is the intersection of photography and art, what separates a compelling image from an uninspiring one. Read the full story

By Daniel Norwood
Encounters with sharks are among the most exhilarating for any diver, and for wide-angle underwater photographers, few prizes are so sought-after as a well-captured shark portrait. Self-confessed shark nut, DPG Editor Daniel Norwood, knows a thing or two about snapping our toothy friends, and in this two-part article, he tells you where the planet's top shark encounters are, what kind of dive conditions to expect, and the sort of photo gear you should bring. It's the new year, folks—start planning! Read the full story – Part I and Part II

By Alex Lindbloom
DPG Field Editor Alex Lindbloom has spent the vast majority of his career shooting on scuba, but after joining a travel agency dedicated to snorkelers, he's become something of a champion of imaging while freediving. If you're finding underwater photography hard enough with a tank on your back, this may not be the article for you, but if you want to reap the considerable benefits of filming and taking photos on breath-hold, this is the perfect primer. Read the full story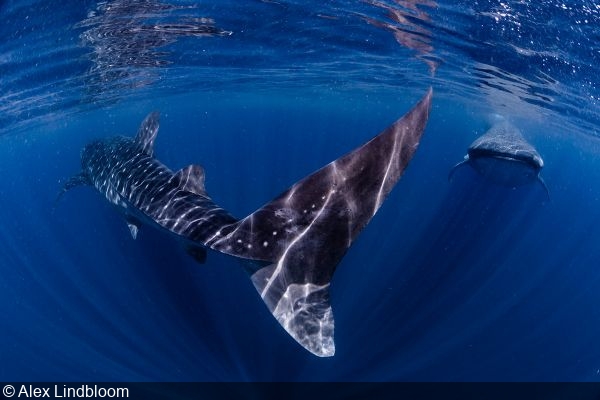 By Paolo Isgro
Just when you thought every creative technique has been done, along comes something a bit special that makes you sit up and take notice. One such technique is brilliantly showcased by the recent work of Paolo Isgro: macro motion blur. Here, Paolo tells you exactly what you need to do to produce this striking style of shot, from the equipment and settings required to the different blurring effects you can achieve. Sure, it will take some practice to perfect, but if you follow Paolo's advice, you should soon be producing some exciting new images to add to your portfolio for 2021. Read the full story

RELATED ARTICLES
Be the first to add a comment to this article.
Newsletter
Travel with us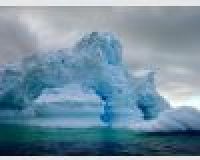 Antarctica
Plan Your Adventure >
Featured Photographer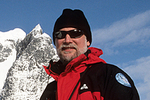 Chris Weaver
Expert Photographer
As a certified scuba diver since 1978, Chris Weaver has made hundreds of dives with his childhood friend Michael Salvarezza, taking photographs of their experiences in remote locations ranging from the temperate waters of Cocos...