Articles
DPG's Top 15 Articles of 2022
By DPG Editorial Staff, January 3, 2023 @ 09:00 AM (EST)

As the past year fades into memory and we look ahead to the fresh dive adventures and photo opportunities of the new year, it's once again an excellent time to look back at the fantastic contributions you've made to DPG over the last 12 months.
From advice on shooting sharks and whales to capturing the tiniest critters with a snoot, diving exotic locations like Papua New Guinea and Oman to documenting a turtle rescue and making an underwater music video, you've informed us, entertained us, and made us smarter.
As 2023 unfolds, we're excited to see where you go and what you do with your camera!
By James Emery
While shooting with a snoot is nothing new—DPG's original snoot guide by Keri Wilk was over a decade old—the technique became considerably easier with the arrival of Backscatter's Mini Flash in late 2019. It was high time we revised our original guide, and who better to follow in Keri's footsteps with an up-to-date "In-Depth Guide" than James Emery, former photo pro at Lembeh Resort—home to some of the planet's most snootable critters. Fast-forward to late 2022, with the release of the Backscatter Mini Flash 2, and this essential guide is more essential than ever. Read the full story

By Brook Peterson
The Golden State boasts some of the best diving in the U.S., but with so many great dive sites to choose from, you have to narrow down your choice—Brook Peterson reckons the "best-kept secrets" are the Oil Rigs and Farnsworth Banks. The pro underwater shooter dons her 7mm wetsuit and braves the chilly water, discovering a heady mix of interesting, and photogenic, subjects: fascinating salp chains, swaying kelp, chubby sheephead wrasse, vibrant garibaldi, playful sea lions, and even a diminutive juvenile Mola mola. Read the full story

By Ian Bongso-Seldrup
Polish underwater shooter Bartosz Stróżyński is known for capturing epic underwater images of big animals like leopard seals, crocodiles, river dolphins, and belugas. But he also happens to be a devoted muscian and filmmaker, so it was only a matter of time before he combined all three passions by making a music video—underwater. Watch the video, learn about the challenges behind the scenes, and find out how he managed to convince his bandmates to play underwater in a cold Polish lake! Read the full story

By Alex Tyrrell
When underwater shooter Alex Tyrrell started getting hooked on blackwater photography more than five years ago, the blackwater action in Asia was in places like Lembeh and Anilao. It seemed nobody had tried it in his local Thai waters, so after getting some tips from his blackwater buddies, Alex decided to try some dives in his own backyard. In this article, he describes his blackwater journey, first around his home base of Koh Tao in the Gulf of Thailand and then ultimately with great success in the deeper water of the Andaman Sea, off Thailand's west coast. Be inspired by Alex's mind-blowing blackwater images! Read the full story

By Brandi Mueller
Longtime DPG contributor Brandi Mueller is always up for a new photographic challenge, and her recent exploits have seen her—and her trusty Nikon D850—have a go at underwater cave photography. With the need for ultra-high ISOs, these dark environments are perfect places for putting a camera through its paces, and gave Brandi a great opportunity to test out the "mirrorless successor" to her DSLR: the Nikon Z7 II. Find out how the Z7 II performed—and how it compared to the "Last Great DSLR." Read the full story

By Don Silcock
Papua New Guinea may not be the first dive destination that comes to mind when you think about the islands of the Pacific, but as Don Silcock showed over no fewer than seven parts, PNG has plenty to offer the adventurous underwater photographer. In this final installment, Don brings everything together, outlining the best places to dive for macro and wide angle; his "bucket list" dives for wide angle, wrecks, big animals, and critters; his gear recommendations and shooting tips; and all the practical information you need. Let's go! Read the full story

By Andy Murch
If capturing jaw-some shark images is what you live for, there are surely few greater photographic prizes than the mako. Big fish shooter Andy Murch knows a thing or two about sharks, having photographed pretty much every species you can think of, but reading this article and feasting your eyes on his images, you can't help but think that makos must be among his favorites. Discover Andy's invaluable tips on shooting the world's fastest fish, including settings, lighting, and composition. Read the full story

By Anita Verde
In Asia, Indonesia was among the hardest hit by the coronavirus pandemic, and the country stayed closed to international travelers longer than most. For Siladen Resort, the hiatus offered an opportunity to upgrade and renovate, ensuring that the luxury dive resort was in excellent condition when guests finally began returning in the middle of the year. Among those guests were Anita Verde and hubby/buddy Peter Marshall, who took full advantage of the resort's premium facilities and the spectacular corals and marine life of Bunaken Marine Park—flourishing after the enforced break in diving. Read the full story

By Jay Clue
Sony's Alpha 1 announcement came with much fanfare: Here was a full-frame camera with a 50MP stacked CMOS sensor and two image processors with the ability to capture uncompressed RAW bursts up to 20fps as well as 8K/30p and 4K/120p 10-bit video. But does this "do-it-all" camera really live up to the hype and the eye-watering spec sheet? DPG contributor Jay Clue got his hands on the Alpha 1 in March and spent seven months putting the camera through its paces. This is his comprehensive assessment. Read the full story

By Simon Lorenz
In our Behind the Shot column, we generally invite photographers of award-winning, news-making pictures to give us a look behind the scenes of their exceptional images. But the story of Simon Lorenz's gut-wrenching shot of an entangled sea turtle was less about the image itself and more about the creature's eventual rescue. Set against the depressing reality of deadly plastic garbage in our oceans, this inspiring account reminds us of the role powerful photos can play in encouraging action. Read the full story

By Wayne Osborn
Located at the far-flung southeastern tip of the Indonesian island of Sulawesi, Wakatobi Dive Resort offers photographers not only luxury accommodations and world-class cuisine, but also direct access to the waters of the famed Coral Triangle, among the most biodiverse anywhere. Faced with a bewildering array of dive sites, newcomers need a Wakatobi expert to guide them, and Aussie shooter Wayne Osborn certainly qualifies, having racked up well over 500 scuba dives on these abundant reefs. Check out Wayne's top 10 sites. Read the full story

By Daniel Norwood
Today's point-and-shoot cameras are the ones integrated into our phones, and it will come as a surprise to no one that you can now take your trusty device diving. One of the major players in the smartphone housing market is SeaLife, with their SportDiver offering a safe and secure home for your Apple or Android phone, and their Flex-Connect accessory system and Sea Dragon video lights providing the support you need to capture excellent photos and videos underwater. DPG Editor Dan Norwood puts his cameras aside and takes the plunge… Read the full story

By Paul Flandinette
If the arrival of the new year is making you crave interesting, new places to dive, then look no further than Paul Flandinette's guide to the rich waters of Oman. Located in the southeastern corner of the Arabian Peninsula, this former maritime empire has only been open to tourism for a decade, but savvy international travelers are beginning to appreciate the amazing diving—and photo opportunities—available here. If you don't believe us, check out this in-depth introduction to Oman, crammed with inspiring images of unspoiled reefs, vibrant reef fish, and charismatic big pelagics. Read the full story

By Andy Schmid
As exotic as they are elusive, orcas are among the most challenging subjects for big animal photographers. To maximize your chances of capturing images of these unique whales, you'll need to make your way above the Arctic Circle to the coast and fjords of northern Norway, where these majestic predators gorge on migrating herring. One photographer who's braved these frigid waters more than most is Andy Schmid, and here, he describes in detail what you're up against and offers his best advice for successful images. Read the full story

By Matthew Sullivan
If you've considered taking underwater videography seriously over the last 10-plus years, you've very likely had a Panasonic GH-series camera on your gear shortlist—or indeed in your shopping cart. So after the sixth iteration of this popular "videocentric" camera finally dropped, we were itching to get our hands on a housing so we could put it to the test. Pro underwater shooter Matt Sullivan did us that honor, putting the GH6 through its paces in his Floridian backyard waters. Read the full story

RELATED ARTICLES
Be the first to add a comment to this article.
Newsletter
Travel with us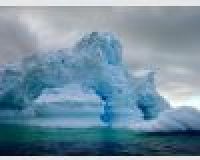 Antarctica
Plan Your Adventure >
Featured Photographer