Articles
Top 5 Reasons It Is A Great Time To Be An Underwater Photographer
August 18, 2010 @ 12:24 PM (EST)
It's hard to argue that there has ever been a better time to pick up underwater photography. The hobby is evolving fast, and it's becoming more welcoming to the newcomer. Below are the top 5 reason it's a great time to be an underwater photography right now.
1. Low Barrier To Entry
You know longer need to empty your pockets just to get started in underwater photography

It used to be that to take photographs underwater you needed to buy an expensive film camera to accompany you on your expensive dive holiday. Then you could shoot off only 35 shots during a dive and would have to wait until after your trip to get your film developed and see what your images looked like.

Today, you can buy complete underwater set-ups for as little as a few hundred dollars, take hundreds of photos on a dive and instantly see your images. The inexpensive cameras are capable of taking excellent images, and the ability to see your shots instantly on the cameras LCD screen makes it a lot easier to improve.

If your exposure is off you can check it underwater and adjust accordingly to make sure you get the image you are looking for. This has lead to an influx of outstanding photographers who have picked up the art of underwater photography in just a number of years.

2. Big Cameras In Little Packages
Camera manufactures seem to be figuring out how to pack in advanced features and large sensors into small bodies. Recently released point and shoot cameras like the Canon Powershot G11, Canon Powershot S90, and Panasonic Lumix LX-3 have taken "pocket cameras" to a whole new level. These and other high-end compact camera models are offering large sensors with a full suite of pro features including full manual controls, manual white balance and RAW capability.

Photographers who either did not want the hassle or cost of an SLR underwater set-up but still wanted superior image quality can be appeased. Take a look at the compact camera category winners in competitions over the last few years and you will see quite the increase in the quality of the winning entries.
The Canon Powershot S90 is an example of a small, relatively inexpensive but powerful camera

3. The Community
Has the underwater photography community ever been stronger? The digital revolution has not only changed how we take underwater photographs, but also how we share them. Sites like DPG and
Wetpixel
have always been great resources for both sharing your images and thoughts, as well as learning from others, and they continue to grow in size, facilitating creative sharing.
In addition, social media has changed the way we can interact with other underwater photographers. In particular,
Facebook
and
Flickr
have proven to be really active venues for underwater photographers looking to share the images and gain feedback from the community.
Underwater photographers are a small, passionate group of people who share a love for a unique hobby. These community-oriented websites have provided an opportunity to interact with one another, which is a great way to stay motivated and learn.
4. HDSLRS
The video revolution is upon us. Never have the tools of the trade been so conducive for multi-media creativity. With HD video becoming a standard feature of SLR cameras, photographers are not limited to shooting only stills. If you love both mediums and are trying to decide which to pursue, you can now buy one camera and try both of them. Sure, shooting video with an SLR is not easy, but the technology is rapidly evolving and there is no better time to hop on the train than now.

The Canon EOS 7D - An SLR that shoots HD video
5. Access to Unique Places
A quick glance at the DPG travel section reveals that it's never been easier for underwater photographers to access some of the most exotic destinations and unique natural events. From diving the Antarctic, to hitting the Sardine Run in South Africa, photographing the great white sharks in Guadeloupe, to traveling to the most remote areas of Indonesia, what was once an unthinkable adventure is now just a call to your travel agent away.

Be the first to add a comment to this article.
Newsletter
Travel with us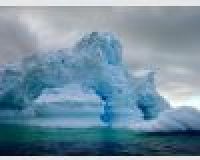 Antarctica
Plan Your Adventure >
Featured Photographer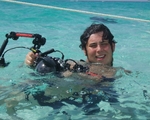 Joseph Tepper
Expert Photographer
I started diving at the age of ten and since that time have wanted to become a better photographer whether using a disposable Kodak waterproof (you know the blue ones) or my D300s. Last summer I received my dive-master in Grand...