Articles
Top 5 Big Animal Underwater Photography Trips For 2012
Most underwater photographers love both macro and wide angle, but let's face it, it's a much different experience to photograph a giant manta or humpback than a nudibranch. The difficulty with big animals, however, is that they don't always cooperate. Their occurrence is unpredictable, and many times they are most reliably seen in water that is less than ideal for photography. So if you itching for the adrenaline rush of big animal underwater photography, but need some advice as to where to go, here are DPG's top 5 picks for 2012.
Mantas and Humpbacks in Socorro Islands, Mexico
When I think of images of big mantas, I think San Benedicto Island in the Revillagigedos Archipelago, commonly referred to as the The Socorro Islands. These island are known for great big animal encounters in nice, relatively warm water. The exciting dives are usually current ridden, but it's this current that brings in the mantas, and it's not uncommon for these massive rays to perform dances right in front of your dome. However, mantas aren't the only animals you can see in during a Socorro trip - dolphins; seven species of sharks, including schools of hammerheads; pilot whales and seasonal humpbacks are common encounters in this big animal hot spot.
Planning your Socorro Island underwater photography trip
The Solmar V, a luxury liveaboard, has been offering trips to Soccoro since 1992. The boat offer trips from Nov-Jun. Book early to catch a spot during humpback season.
Humpback Whales of Silver Banks and Tonga

Anyone who has ever encountered a humpback whale, above or below water, knows that they are one of the ocean's most charismatic inhabitants. Their massive size, gentle nature and acrobatic abilities usually means love at first sight for underwater photographers. The problem is they are also one of the ocean's greatest wanderers, and reliable encounters are hard to come by. Recently, two different tropical locations have become popular for humpback whale underwater photography opportunities - The Silver Bank and Tonga.


The Silver Bank is a small, 10x20 mile area of shallow, tropical Caribbean water 70 miles north of the Dominican Republic. "The Bank" has become a premier place to photograph humpback whales, which visit the calm protected waters to raise their calves between the months of January and April.

Tonga has also attracted humpback whales, which utilize the areas calm waters to raise their calves. Sightings of mother and calves are common from July to November, before they continue their migration.
Planning your humpback whale underwater photography trip
The Turks and Caicos Aggressor II heads over to Silver Bank from February to April and offers 7 day snorkel charters.

Dive Vava'u offers snorkeling trips with humpbacks in Tonga from July to November.
Sailfish of Isla Mujeres
Sailfish are one of the ocean's fastest and largest predators. These migratory animals are often difficult to photograph, as they are most commonly witnessed by unsuspecting photographers during surprise visits. Recently, Isla Mujeres, Mexico exploded onto the scene due it's ability to offer reliable encounters with these magnificent predators, in clear, blue warm water.


The sailfish come to Isla every year in search of the Brazilian sardines that migrate past the coast of Mexico on their way south. The sardines are normally quite a bit a-ways from shore, and so getting to the sailfish can mean long boat rides over some dicey water, but if you hit a nice sized stable bait ball (in other words, a lot of sardines that aren't swimming away from you), then you will be rewarded with a truly epic photography experience and witness one of the most lopsided predator vs. prey battles in nature!
Planning your sailfish underwater photography trip
Dive Aventuras offers trips from Puerto Aventuras on Tuesdays and Fridays between January and mid-March. Got a group? Come with 8 people and you can go any day of the week. If the weather is bad and you can't make it to Isla the cenotes are near by and always diveable.

Dolphins and Mantas of Kona


Kona has many endemic species that are worthy photographic subjects, but perhaps the area's biggest draw are encounters with big animals - most notably mantas and dolphins. The manta night dive at Kona is one of the most famous dives among underwater photographers for offering almost unparalleled opportunities to capture the acrobatic dances of the giant ray at night. It's become so iconic, most underwater photo buffs can instantly recognize a Kona manta shot.

Perhaps less famous, but every bit as captivating, are Kona's dolphins. Opportunities to swim and photograph dolphins in warm, blue water are not that common, but there is a good chance you can do both in Kona. You may have to kill a lot of air to keep up with them, but the results are worth it!
Planning your underwater photography trip to Kona
The Kona Aggressor spends all year in Kona, and includes at least one dive at night per itinerary with the areas famed mantas.
Hanifaru Bay, Maldives
Perhaps no the big animal trip has gotten more attention from underwater photographers recently than Hanifaru Bay. The reason for all the talk -- more mantas in one place than probably anywhere else in the world. In this football field size bay, mantas congregate from around August to October in mind boggling numbers. It's not uncommon to for photographers to come back with over 25 mantas in one frame!
Planning Your Hanifaru Bay Underwater Photography Trip
Fancy some manta madness for yourself? Worldwide Dive and Sail's Maldives Siren has a Northern Atoll itinerary from August to October than takes you to Hanifaru Bay.
RELATED ARTICLES
Be the first to add a comment to this article.
Newsletter
Travel with us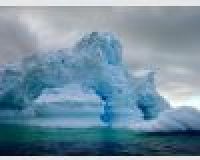 Antarctica
Plan Your Adventure >
Featured Photographer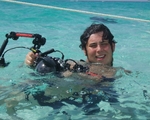 Joseph Tepper
Expert Photographer
I started diving at the age of ten and since that time have wanted to become a better photographer whether using a disposable Kodak waterproof (you know the blue ones) or my D300s. Last summer I received my dive-master in Grand...