Articles
Extreme Underwater Photography Tips
By Daniel Botelho, March 19, 2012 @ 09:00 AM (EST)
Editor's Note: These selected tips are from a presentation Daniel Botelho gave on behalf of DPG at DEMA 2011 as part of the Image Resource Center's presentation series. We highly advise dropping everything you are doing at taking a look at 12 minutes of the world's most extreme underwater photography in Daniel's slideshow. Below are some excerpts that will get you on your way to chasing that elusive extreme underwater photograph.

Extreme underwater photography is beautiful because it is democratic- anyone can make a stunning photo. Researching compositions, creating a storyline, and building an imagery wishlist to follow are the foundation of a successful portfolio.
1. Research on themes and subjects
In an almost fully discovered world with an excess of information, finding an unexpected and under-explored subject is decisive. However, the global network is an important tool when it comes to finding and locating subjects – fisherman, researchers and dive centers are at the top of my list in terms of information gathering. Having the statistics on wild activities and visibility at hand, it is time to find out what is the best season in the year to meet the specific animal and, within that season, pin down the best weather, to avoid storms and big swells that could ground the whole production.

2. Detailed Logistics
Getting my stuff there is basic. Without food, transportation, diving gear, photo gear, power and a roof and or a tent, there is no story, no image. The logistics for these assignments are extreme, and you need to identify exactly what it is needed for the specific target, from lenses, light and cameras, to camouflage, specialty scuba gear, and everything else that the production will require to achieve the set goals.

3. Repetition - don't expect to get it right at first
Certain compositions appear very frequently in the portfolio wish list of the production, such as sun balls, splits and panning. To be at the right time with the right animal is so difficult that being able to execute those compositions in the golden second with 100% of success is a matter of practicing.

4. Listen to the Locals
Surrounded by a huge crew and lots of technology we sometimes forget to listen to the richest source of information available in the field. The local people can teach you details that can make a difference. From mola molas to white sharks, humboldt squids and nile crocodiles, the interaction I learned from the locals, helped me to achieve my mission.

5. A Way Outta There!
Having a rescue plan in place is also very important. Before getting to remote areas with a dangerous environment, you need to have a predefined rescue plan. For the Nile crocodiles expedition, I had a private jet and helicopter, ready to rescue me in case of injury. A rescue plan is also part of the logistics.
RELATED ARTICLES
Be the first to add a comment to this article.
Newsletter
Travel with us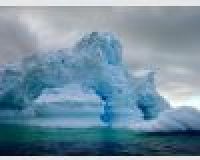 Antarctica
Plan Your Adventure >
Featured Photographer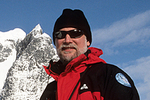 Chris Weaver
Expert Photographer
As a certified scuba diver since 1978, Chris Weaver has made hundreds of dives with his childhood friend Michael Salvarezza, taking photographs of their experiences in remote locations ranging from the temperate waters of Cocos...