Articles
Testing the SeaLife DC2000 with Sea Dragon Lights
By Joanna Lentini, June 30, 2017 @ 04:00 AM (EST)
DPG would like to thank SeaLife Cameras for supplying the SeaLife DC2000, Sea Dragon lighting and various Flex-Connect accessories used in this article.


With the creation of inexpensive compact cameras, the pursuit of underwater photography has become more and more accessible to ocean enthusiasts. As more people document the underwater realm, and share their experiences, a growing appreciation for our oceans is bound to transpire. A greater understanding of our oceans will surely benefit us all.
As photography and video are the vehicles with which we communicate the brilliance of this other dimension, there's a significant market for affordable and user-friendly cameras designed for those enjoying the first years of their underwater imaging journey. One option that fits the bill perfectly is SeaLife's DC2000, a capable compact camera with its own dedicated housing that's aimed at novice to more-advanced shooters.
I had the opportunity to test out Sealife's latest camera with several of their Sea Dragon photo/video lights in Bonaire and Sulawesi, Indonesia. Putting myself in the "fins" of a beginning shooter, I stuck to the most basic configuration for much of this review—camera, tray, grip, and light head. A system with these four components—available as the DC2000 Pro Light package, for instance—is the simplest of setups, but there are many other configurations possible using SeaLife's easy-to-use one-click Flex-Connect arm system.
For a detailed assessment of the DC2000's performance, see DPG's in-depth review. You can also check out our extensive testing of Flex-Connect with different camera systems.
1. Overview of the DC2000
While most compacts are designed for use on land and require a separate housing (typically designed by a different manufacturer) for use underwater, the DC2000 is a different concept—it's a camera and housing in one. As an integrated unit specifically designed for underwater use, it's particularly compact and lightweight, and the "inner" camera is itself waterproof to 60 feet, even before being placed inside the housing, which allows it to be taken to a depth of 200 feet.
The camera features a 20-megapixel 1"-type CMOS sensor and has the ability to shoot in RAW, providing the shooter with more control when it comes to post-processing. Although there's no 4K video on offer, it can capture Full HD (1080p) footage at up to 60fps, offering slow-motion possibilities in post-production.
SeaLife DC2000 Highlights
Sony 1" back-illuminated 20MP CMOS image sensor
4 underwater modes with 3 built-in color-correction filters
Full manual control of shooting settings
RAW and JPEG capture formats
Ultra-fast autofocus with 0.1s shutter response
Full HD 1080p 60fps video with picture in video capture
Optical image stabilization
Inner camera waterproof to 60ft/18m and housing depth-rated to 200ft/60m
Expandable with the Sea Dragon flash units and photo-video lights, and SeaLife wet lenses
Removable double fiber-optic cable connection
A juvenile trunkfish nibbles on algae, captured with the DC2000 and Sea Dragon 2500
2. Shooting Modes and Color Correction
The DC2000 features eight shooting modes, which will appeal to beginners as well as intermediate shooters. While this is a great entry-level camera, it allows the shooter to progress to an intermediate level with the addition of manual mode, which gives the user complete control over the exposure. Besides manual mode, the camera also features aperture priority, underwater, shutter priority, intelligent land, and panorama modes.
For beginners, color correction is made easy with four different settings: Snorkel (above 8 meters, or 26 feet), Dive (below eight meters), External Auto, and External Light. These four color-correcting modes help add color back to images based upon depth or lighting accessories—and they are all very accessible. For those wishing to shoot manually, there is a dedicated custom white balance option that is also easily accessed from the main menu.

A panoramic reef scene shot with the DC2000 in ambient light
3. Overview of the Sea Dragon Photo/Video Lights
I tested the four main light heads in the SeaLife range—Sea Dragon 1500, Sea Dragon 2100 Dual Beam, Sea Dragon 2300 Auto, and Sea Dragon 2500. Each of the lights provides underwater shooters with the possibility to either take stills or record video—making them ideal for those looking to do both. The light heads easily snap into the Flex-Connect grip and release smoothly via a locking mechanism.
Key Features
Depth-rated to at least 200ft/60m
Separate battery compartment from all of the electronics provides users with peace of mind in the event of a flood
Quick release button which works smoothly underwater
Corrosion-proof metal light head
One-button control for ease of use
SOS signal (except the Sea Dragon 2300 Auto)
Left–right: Sea Dragon 1500, Sea Dragon 2100 Dual Beam, Sea Dragon 2300 Auto, Sea Dragon 2500

There are various things to consider when comparing photo/video lights:
Lumens is the measure of light output for a particular light source—the higher the number, the brighter the output.
The angle of the light beam will also affect the brightness of your subject and should be wide enough to cover the field of view of your lens, or lenses.
Color rendering index (CRI) assesses the light source's ability to render colors in a natural way when compared to daylight, which has a CRI of 100. Thus, the higher the number, the more "natural" the light.

Specification Comparison
Model
Sea Dragon
1500
Sea Dragon
2100 Dual Beam
Sea Dragon
2300 Auto
Sea Dragon
2500
LEDs
1x COB array
7x CREE XM-L2
6x CREE XP-L
1x COB array
Lumens
1,500
2,100 (flood)
800 (spot)
2,300
2,500
Beam angle underwater
90°
75° (flood)
11.25° (spot)
75°
90°
Color Rendering Index (CRI)
80
70
70
90
Color Temperature
5,700K
5,300~5,700K
5,000~6,000K
5,000K
Burn time at 100%
70 min
60 min
60 min
60 min
Depth rating
200ft/60m
200ft/60m
330ft/100m
200ft/60m
Output Levels
100%, 50%, 25%
100%, 50%, 25% Flood, 100% Spot
100%, 50%, 25%, Auto brightness
100%, 50%, 25%
Max Effective Range
3ft/1m
4ft/1.2m
4ft/1.2m
4ft/1.2m
Price (incl. tray and grip)
$299
$499
$399
$499

The single tray and fixed grip configuration means that the light can only be directed in a limited way. For more flexibility, you need to add a flex arm—or in this case a Flex-Connect arm—as I did later, after receiving one from SeaLife.
Moreover, while shooting with a single light source situated to one side of the camera is a good place to start, ultimately upgrading to two light heads, a dual arm tray, plus the additional flex arms will provide you with more underwater lighting capabilities. Two lights give you an even spread of light over your subjects, with one light filling in the shadows cast by the other.

Sea Dragon lighting comparison

Nevertheless, as this is an entry-level camera system, I really wanted to focus on what the camera and one light source could do—without getting too fancy. While the lights are easily removed from the grip underwater and, of course, do not require any cables, I didn't experiment with advanced lighting techniques, such as backlighting. However, this is certainly possible and is great option for more-advanced shooters who want to get creative with off-camera lighting setups.
It's worth noting that the lights are also capable of working with other camera systems via the Flex-Connect ball joint adapters. Therefore, if you are a DSLR shooter, simply attach the adapters to the light source, and you're all set to clamp the light to your arms.
4. Sea Dragon 1500
The Sea Dragon 1500 provides a 90-degree beam underwater and is a great light source for wide-angle and light sensitive critters—but it can also be a great dive light. It is depth-rated to 200 feet (60 meters) and has a battery life of 70 minutes. The light provides three output levels: 100%, 50%, and 25%, and comes equipped with an emergency SOS signal built-in.

The Sea Dragon 1500 proves to be quite handy for shooting shy subjects

With its CRI of 80, the light from the Sea Dragon 1500 is meant to closely resemble natural light and help bring out vivid colors from otherwise flat underwater images. Aside from the Sea Dragon 2500, which has a very high CRI of 90, the Sea Dragon 1500 has the closest CRI to daylight of the range of lights I tested.
I found the Sea Dragon 1500 to be useful in situations where I didn't want to overwhelm a small subject with bright light. However, in the shallows, under a bright sun, it was difficult to see whether the light was on. While it might seem counterintuitive, when one shoots in bright conditions, such as Bonaire—where the sun always seems to be shining—your light source has to be brighter than when shooting in less sunny conditions. Of course, this will also vary depending on your depth. The Sea Dragon 1500 was great for darker areas such as nooks and overhangs where I didn't need as much light output.
5. Sea Dragon 2100 Dual Beam
Unlike the other lights, the Sea Dragon 2100 can be switched between a wide "flood" beam and a narrow (800-lumen) "spot" beam. The flood beam is 75 degrees underwater and has three output levels—100%, 50% and 25%—while the spot beam is 11.25 degrees and has only one output level, 100%. The light is depth-rated to 200 feet (60 meters) and has a burn time of 60 minutes. The CRI of 70 is the same as the Sea Dragon 2300 Auto, a less "natural" light—at least on paper—than the Sea Dragon 1500 or 2500.

A purple anemone photographed with the Sea Dragon 2100 Dual Beam

The Sea Dragon 2100 Dual Beam features an 800-lumen spot mode for separating subjects from unappealing environments

The Sea Dragon 2100's spot mode allows shooters to separate a subject from its environment or highlight a specific part of a subject. The spot can be likened to a snoot, as it essentially does the same thing—albeit with some differences and limitations. I found this feature was particularly useful in Lembeh, when shooting subjects in the muck. The added flexibility of the spot mode made the Sea Dragon 2100 Dual Beam a very appealing underwater lighting companion.
6. Sea Dragon 2300 Auto
Depth-rated to 200 feet (60 meters) and with a CRI of 70, the Sea Dragon 2300 Auto provides a 75-degree beam angle underwater and maintains its powerful 2,300-lumen beam for 60 minutes at full power. The light is distinguished from the other lights by its automatic modes. The first is Auto Flash Detect mode, which switches off the light for a second if an external flash is detected—reducing backscatter, color shifts, and unwanted shadows.
The second feature to earn the light's "Auto" label is its ability to automatically adjust the brightness level—in ten steps of brightness—based upon your subject's proximity. I found this intelligent feature to be quite useful for erratically moving subjects—or when you accidentally point it at your buddy! However, there is the option to override it when you want total control over the light output. Like the other light heads, the Sea Dragon 2300 Auto provides the three standard output levels of 100%, 50%, and 25%.

A tube sponge photographed with the Sea Dragon 2300 Auto
7. Sea Dragon 2500
The top-of-the-range Sea Dragon 2500 provides users with a 90-degree beam underwater and is a great workhorse for wide-angle with its even spread of light and mid-range lumen output. At full brightness, the battery will last 60 minutes.
With a CRI of 90, the output is also closest to that of daylight among the models in the lineup. I found this even, natural beam to be extremely pleasing for wide-angle scenes in particular, and the extra power was very welcome on Bonaire's unrelentingly sunny days.

A sea turtle shot with the Sea Dragon 2500
8. Final Thoughts
Aside from the obvious leap in lumens, it may seem as though the various lights in the range are rather similar. However, as we saw, the Sea Dragon 2100 Dual Beam and 2300 Auto each have their own special features that set them apart from the others. These two lights also provide a narrower 75-degree beam of light (compared to the 90 degrees of the Sea Dragon 1500 and 2500), so it really depends on what your underwater imaging objectives are, as the narrower beam will light a fish better than a reef scene.
I was impressed by the durability of the lights as well as the battery life. After shooting both stills and video on multiple dives, I found they still had a bit of juice left. And back in my hotel room, charging the batteries in a foreign outlet was simplified by the thoughtful inclusion of an international plug adapter in the box.

Highlight reel shot with DC2000

Many shooters will agree that the more lumens, the better, but the evenness of the beam and the "naturalness" of the light (as measured by CRI) are also important factors. By those measures, the top-of-the-range Sea Dragon 2500 is a great choice, if you have the budget, but keep in mind that if you're serious about getting wide coverage for big reef scenes, you'll want to double up your lights.
Underwater photography purists may balk at the idea of shooting stills using continuous lights, rather than strobes, but there's no denying that the "what-you-see-is-what-you-get" constant light source makes things easier for more beginner level photographers. On the other hand, being able to switch easily from taking stills to capturing footage is a big draw for the many shooters who now enjoy both photo and video.
The fact that the lights can be detached easily and require no cables makes them ideal for many different purposes. They don't need to be restricted to just photography and video, as they can serve as a dive light for modeling and offer more-advanced shooters many possibilities to get creative with their lighting setups.
RELATED ARTICLES
Be the first to add a comment to this article.
Newsletter
Travel with us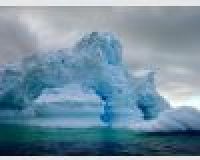 Antarctica
Plan Your Adventure >
Featured Photographer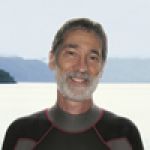 David Hall
Expert Photographer
David Hall began diving in the 1960s and has been photographing underwater professionally since 1980. Motivated initially by scientific curiosity and a love of animals, the focus of his photography evolved to encompass both...