Articles
Testing the Nauticam Wide Angle Conversion Port
Every once in a while, a piece of gear comes out that is revolutionary—this is one of those times

More than eight and a half pounds in weight and with a $5,000 price tag, the Nauticam Wide Angle Conversion Port is a serious piece of equipment. But what exactly is this thing, this WACP? A lens, a port, a converter?
While the WACP has been used in high-end productions such as Blue Planet II and Behind the Mask, it has barely arrived in the mainstream. Last year, it was tested using a Canon EOS 7D Mark II DSLR for photos and a Canon EOS C200 cinema camera for video. In each case, the lens used was Canon's 18–55mm kit lens, a midrange lens you would normally shoot fish portraits with, not something you could use for wide-angle or close-focus wide angle. Enter the WACP.
With a conversion factor of 0.36x underwater, the WACP turned this basic kit lens into a 10–30mm zoom. Combine that with a focal length range that makes the heart of any underwater photographer beat faster, and it is obvious that Nauticam is on to something special. Think about this: With the WACP, you can now use a basic kit lens to shoot what you previously would have had to use a fisheye lens (e.g., 8–15mm) and a wide-angle lens (e.g. 16–35mm) for. It covers almost the entire range of both optics with a single piece of gear.
But seriously? With a kit lens? That only made me more curious, so I decided to test it for myself. I shoot a Canon EOS 5D Mark IV, and chose the old Canon 28–70mm 3.5–4.5 II lens as my very basic kit lens. The problem is this lens dates back to the end of the 1990s and production has long been discontinued. So, I ordered it on eBay, in top condition, including bag and old Canon analog camera for $50. At the same time I ordered the WACP. Like all major ports or housings recently released by Nauticam, the WACP comes in a well-padded, shock-resistant bag that's ideal for traveling. Over the next two months, I did 50 dives on an Indonesian trip with this setup. And I was completely blown away.

Sea snakes are such great subjects, and I was happy to have this one model for me
Back to the Beginning
Let's take a step back and discuss a little of the basics of wide angle and its history in regards to underwater photography. In the past, if you wanted to take a high-quality wide-angle DSLR underwater, you had to pack a fisheye or a rectilinear wide-angle lens behind a glass dome. Both cameras and lenses are built for land-based use and must be shielded from the water by air and the glass of the port for them to function. Unfortunately, they lose some of their imaging power due to the visual problems that the medium of water brings.
You can mount a $2,000 wide-angle lens on your camera, but as soon as it goes underwater—behind a dome port—you lose image quality at the transition point from air to water. Another issue that many shooters have to contend with is the dome port causing extreme blurring and distortion in the image corners, especially with an open aperture. Nevertheless, the status quo for many years was a DSLR with a prime lens behind a glass dome port.

Getting creative with the WACP using a slow shutter

In the 1960s, Nikon, and its subsidiary Nikonos, had become specialized in underwater photography. Designed specifically for underwater use, their cameras did not need a third-party underwater housing. In fact, they were further developments of the "Calypso Camera" built by Jacques-Yves Cousteau and the Belgian engineer Jean de Wouters.
Of course, the specialization also applied to the lenses at that time, so-called fully corrected water-contact optics. They only worked underwater and did not have all the optical problems of a dome port. Unfortunately, the production of Nikonos lenses was discontinued in the late 1990s because building such lenses is complicated and expensive.

This image is far sharper than anything I had been able to achieve before

Some underwater photographers have even revived the legendary Nikonos RS 13mm lens, which has virtually no edge blurring or distortion. With the growth of high-end underwater photography, demand for these old lenses has soared. Prices in the secondhand market are incredibly high, despite the fact that this is essentially a very expensive conversion of a one-off production lens that is restricted only to Nikon cameras. Still, this lens has remained the gold standard, as there was simply no alternative in terms of delivering image quality.
That is, until now. Nauticam has risen to the challenge of manufacturing fully corrected water-contact optics seriously. With the introduction of the Nauticam WWL-1 for mirrorless and compact cameras, they immediately set new quality standards for this type of lens. The founder of the Hong Kong firm, Edward Lai, an avid underwater photographer, spares no effort to develop high-quality solutions for underwater photography. Anyone who knows Edward knew that it was only a matter of time before Nauticam would have a solution for DSLRs—basically a pro version of the WWL-1.

The ability to zoom allows for a far greater range of shots with a single setup

Excellent image quality and no blurring in the corners
The WACP in Action
Getting into the water, it was amazing to see my full-frame Canon 28–70mm lens become a 10–25mm rectilinear wide angle! Here are my main takeaways after putting the WACP through its paces:
Usability: Weighing 8.6lbs (3.9kg) on land, the WACP is a true beast. Underwater, however, it's a different story, where it is only 11.3oz (320g), and with two buoyant strobe arms on either side, this weight becomes almost zero. The buoyancy is certainly very different from a dome, which is always pulled up by the air trapped inside, making controlling cameras with big domes more difficult.
Flexibility: The combination of WACP and zoom lens (in my case, a 28–70mm) gives you a lot more potential photo opportunities than a traditional fisheye or wide-angle setup. From fish portraits to close-focus wide-angle images to seascapes, everything is now possible with one system.

It was wonderful to be able to adjust to subjects mid-dive instead of being locked into one style

The WACP is great for fish portraits, which is not always true with wide-angle lenses

Image Quality: The center of the frame is much sharper than that produced using a dome port. At narrow apertures (between f/8 and f/22), images are sharp right into the corners. At large apertures (f/5.6 and wider), there's some corner softness, but it's still more than acceptable, even for professional use. Overall, viewing my images at 100% magnification, the richness of detail is truly amazing.
Autofocus: Behind the WACP, the autofocus performance of the Canon 28–70mm was mostly fast and assured. Only in extreme situations did it get into trouble: When I tried to focus on the edge of a manta while shooting from below against the sun, it could not focus on the spots on the body.
Close-Focus Wide Angle: With virtually no minimum focus distance, as well as the incredible wealth of detail in the images, the WACP is a joy to use for close-focus wide angle (CFWA). The only tricky part is setting up your lights, which will definitely require some trial and error to figure out. I found that indirect lighting worked best for me when shooting CFWA, with the strobes pointed in towards the port and slightly upwards.

Autofocus struggled to lock on to this manta passing in front of the sun, but ultimately it was possible to get the shot

Sunbursts: I was amazed by how well the WACP dealt with strong background light. Sunbursts are always wonderful to have in your pictures and they have a special charm. The WACP handled sunbeams amazingly well and they turned out exceptionally beautiful. Along with sunbeams come flares, but I found that they occur rarely with the WACP and can easily be removed in post.
Divers: Using the WACP, one thing that really struck me was the appearance of divers. They look so much more natural in shots because there is no fisheye effect or barrel distortion. It may seem like a minor thing, but when you shoot a lot of divers and models you get used to seeing the fisheye effect. When suddenly it's gone, it makes a huge difference. For underwater fashion photography, this is huge.

Over-Unders: The only problem I had with the WACP was with split shots. Basically, the design of the port prevents you from shooting them. First, it does not focus on air, and second, the diameter of the dome is far too small. For this photo technique, I still use my previous wide-angle setup: a 16–35mm lens behind a 250mm glass dome port.

The detail in sunbursts is very pleasing
Final Thoughts
The WACP is neither a dome port, converter nor lens—it is all of these in one. Its basic function is to reduce the focal length of the lens being used by a factor of 0.36x. For example, this gives a 28mm equivalent lens an angle of view of 130 degrees. I shoot with a full-frame DSLR, but the WACP is by no means limited to only this type of camera. Theoretically, it can be used with any DSLR, cropped-sensor or full-frame, in conjunction with any zoom or fixed focal length lens.
In general, smaller lenses work better than larger ones. The Nauticam website lists all lenses for both full-frame and APS-C sensors that have been tested and can be used with the WACP. Of all the lenses mentioned, the 18–55mm for cropped-sensor cameras and the 28–80mm give the greatest flexibility. This list is constantly being updated and expanded.

If you care about corner sharpness in your images, this is where the WACP really shines

At first glance, the significant price tag is not a bargain, but you need to think about this in relative terms. In my case, the WACP replaces a $1,000 9–15mm fisheye, a $1,500 16–35mm wide angle and a $2,100 glass port. All of this will set you back $4,600. With the WACP, for the same money, I get all this in one package—which is a huge bonus for travel.
More importantly, the picture quality that can be achieved with the WACP far surpasses any system with a dome port—and with much more flexibility. If you are thinking about a fisheye or a super wide-angle on a DSLR behind a dome, you should definitely include the WACP in your considerations. The WACP may not have made me a better photographer, but I would have to say that it has taken the quality of my underwater images to a new level.

Patrick and his WACP: It isn't exactly compact, but when you consider what it can do, the WACP can actually save you space in your travel bag

---

When purchasing underwater photography equipment like the products mentioned in this article, please support DPG by supporting our retail partner—Backscatter.com.
RELATED ARTICLES
Be the first to add a comment to this article.
Newsletter
Travel with us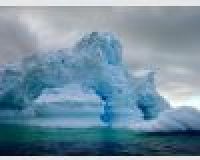 Antarctica
Plan Your Adventure >
Featured Photographer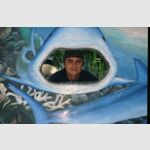 Scott Tuason
Expert Photographer
Scott "Gutsy" Tuason began his romance with the sea when he was still legally too young to dive. Still, this did not prevent him from going with his father on diving trips around the country. Gutsy's...