Articles
Testing the Kraken KRL-09S Macro to Wide Angle Conversion Lens
Goliath grouper, Florida: The KRL-09S allows focusing right onto the front element, so you will still be able to have a razor-sharp subject right on top of the dome port

I've been lucky enough to use a number of the best wide-angle underwater optics that have been released over the past few years, including the Nauticam WACP-1, Nauticam WWL-1, and Kraken KRL-01—not to mention the venerable but sensational Nikonos 13mm RS. The Kraken KRL-09S macro-to-wide conversion lens can be added to that list.
The KRL-09S does just as the description implies: It converts a macro lens and turns it into a semi-fisheye wide-angle lens. As a bonus, being a wet lens, it can be taken off (or flipped up) underwater, making it possible to shoot both macro and wide angle on the same dive. The lens features standard 67mm threads, allowing it to be mounted directly onto most macro ports or flip adapters.
The conversion lens is designed to work with 60mm (or equivalent) macro lenses. I'm using it with the Nikon 60mm macro, and I have shot it on both the cropped-sensor Nikon D500 and on the full-frame Nikon D700. On the full-frame body, it becomes a 154-degree semi-fisheye (a true fisheye being 180 degrees). The conversion lens does work on longer focal length macro lenses, but keep in mind, the longer the focal length of the lens you use, the further you will need to stop down your aperture to get acceptable image quality.

The versatility allowed by the KRL-09S means subjects like frogfish can be shown in all their glory. The upper image is with the bare 60mm macro while the lower image, shot with the Kraken lens in place, puts the frogfish in its habitat. The lens protrudes substantially, allowing the small front element to get in closer to subjects without the bulky housing getting in the way

The Kraken KRL-09S macro-to-wide conversion lens

Key Specifications:
Lens construction: 7 elements (6 glass, 1 polycarbonate) in 6 groups
Magnification: 0.32x
Field of view conversion: 60mm (39.7°) to 4.9mm (154.8°)
Dimensions: 5.3 x 4.9in (125 x 135mm)
Weight: 2.5lb/1145g (air); 0.49lb/220g (water)
Depth rating: 200ft/60m
Lemon shark, Florida: I was skeptical about using the KRL-09S in open water, big-animal situations, but the lens performed fantastically with quick-moving sharks

Lemon sharks, Florida: Close-focus wide-angle images are also easy to accomplish with the KRL-09S thanks to its abilty to focus right on top of the dome port
Initial Impressions
The KRL-09S is extremely well built—which I found out firsthand on some rough dive boats—and has a built-in buoyancy collar so underwater it is remarkably lightweight and easy to dive and shoot with. The lens projects out quite far from the housing, since it mounts onto the front of a macro port, and I quickly came to realize this is actually an advantage, as it makes close-focus subjects (or any subject right up on the glass) significantly easier to light as there is more space to position strobes properly. It also allows light more distance to spread and soften, so hot spots or ugly shadows are less likely to occur when shooting subjects at very close range.
The outer part of the KRL-09S is optical polycarbonate, which allows you to buff out scuffs or marks, and Kraken also offers a replacement service should the damage be beyond repair. The lens also handles flare quite well when shooting directly into the sun, making it possible to shoot excellent sunbursts and high aperture wide-angle scenes.

Gray triggerfish, Florida: One potential weakness of the KRL-09S—bad-tempered, overly curious gray triggerfish. The front element is resistant to all but the worst scratches, but not when a pack of these feisty fish let loose on it!

Scrawled filefish, Florida: The KRL-09S handles flare quite nicely, and both flashlight beams and sunlight are dealt with easily
In Use
At first, I was skeptical about this lens. Previous examples of this type of optic from various manufacturers have never quite lived up to expectations. Having said that, I am certainly no optical engineer, so I can imagine that it is not particularly easy to adapt a macro lens for shooting wide-angle images underwater. Despite the obvious challenges, Kraken has done a great job with their latest iteration (and it is also significantly cheaper than its closest competitor, the Nauticam MWL-1).
As with all wide-angle optics underwater, loss of corner sharpness is a factor. However, considering the small size of the lens and how wide it is, the corners are still remarkably good. I have no issues whatsoever with its performance in this regard; it is at least as good as a high-quality fisheye behind a glass mini-dome.

Eastern hellbender, North Carolina: The small size of the front element allows for nice close-focus wide-angle work and is useful in shallow water where space to maneuver is at a premium

To get the best image quality, you need to stop down the aperture a little more than you may be used to. With the Nikon 60mm on a full-frame camera, I feel most comfortable with this lens between f/10 and f/14, but I will open it up a little more if in open water situations where nothing important lands in the corners of the frame. Once again, with longer focal length macro lenses (105mm, 100mm, 90mm, etc.), you will need to stop down further, in the f/22 to f/32 range.
On cropped-sensor cameras with the 60mm, the field of view is considerably more restricted, and almost all edge distortion is eliminated, as it just isn't wide enough for distortion to show up. This is beneficial in circumstances when you do not need as wide a perspective and when you have potentially important aspects of an image in the corners.

Common snapping turtle, Pennsylvania: On cropped-sensor cameras, you can still focus right onto the front element and the tighter field of view makes it a good optic for frame-filling portraits of larger subjects
Final Thoughts
Kraken's lens surpassed my expectations. While it isn't as wide as a traditional fisheye, the KRL-09S could become many shooters' primary wide-angle optic. The lens is an impressive complement to my Nikonos 13mm, and I will continue to enjoy having both in my kit bag for future assignments. Being able to shoot macro and wide angle on the same dive means you never have to miss a special photo opportunity ever again.

Goliath grouper, Florida: Get close to giant subjects with a macro lens and open up new photography opportunities on every dive

---

Check out more of Matthew Sullivan's images on his website, www.9milesnorth.com, and in DPG's recent Photographer of the Week feature.

---
| | |
| --- | --- |
| When purchasing underwater photography equipment like the products mentioned in this article, please support DPG by supporting our retail partner—Backscatter.com | |
RELATED ARTICLES
Be the first to add a comment to this article.
Newsletter
Travel with us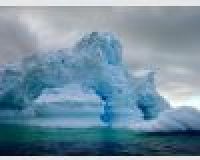 Antarctica
Plan Your Adventure >
Featured Photographer Tanya Burnett
Expert Photographer
Starting with a passion born from a youth spent in the warm waters of the Caribbean and matured by a master in dive business and a minor in photographic technique at Miami's Barry University, Tanya has never strayed far...