Articles
Temperate Waters with the Nikon Z9 in Nauticam Housing
The author would like to thank Nikon Australia for supplying the Z9 mirrorless camera and several lenses, and Nauticam for providing their NA-Z9 housing for the Nikon Z9 and various accessories used in this review.

A fiddler ray swims in-between kelp (Nikon Z9, Nikon AF-S 8–15mm f/3.5–4.5 fisheye lens, dual Ikelite DS230 strobes, f/13, 1/40s, ISO 400)

As a long-term Nikon DSLR user, I was curious to see how the Nikon Z9 compared for underwater photography in the low-light and low-visibility waters where I dive the most—the temperate waters of Sydney, Australia and other spots in New South Wales.
This article focuses on the three principal areas where DSLRs have traditionally outperformed mirrorless cameras: autofocus performance, viewfinder experience, and battery life. I also touch on burst shooting and offer my opinions on the Nauticam NA-Z9 housing, which was used for this review.

The test rig: Nikon Z9 in Nauticam NA-Z9 housing, with dual Ikelite DS230 strobes
Autofocus Performance
Overview
Unsurprisingly, on paper, the Nikon Z9's autofocus system is rather better spec'd than that of my DSLRs, the cropped-sensor Nikon D500, announced in January 2016, and the full-frame Nikon D850, unveiled in August 2017. The Z9's 493 detection points cover about 90% of the frame, compared to around 50% for the D500 and only about 21% for the D850. Moreover, the Z9's AF focus points are designed to work in very low light, as low as –7 EV, compared to –4 EV for the central focus point of the D500/D850. Finally, the Z9 has Animal Detection AF functionality, which can be activated "on top" of the traditional autofocus modes that are found on the D500/D850 (AF-S, AF-C 3D, AF-C Auto-area, etc.).

Autofocus for Macro
For testing close-up autofocus performance, I paired the Z9 with the Nikon Z 105mm f/2.8 macro lens, which is optically excellent and also felt more reactive than its F-mount predecessor, presumably courtesy of the dual-AF motor of the Z-mount lens. The Z9 was very good at tracking moving fish in low visibility and low ambient light, without needing a focus light. I was impressed how "sticky" the autofocus (AF-C 3D) was, rarely losing the subject despite less-than-ideal conditions.

Top: The eye of this goatfish stayed in focus despite the animal stirring up silt as it searched for food, in 13-feet visibility, at the end of an overcast day. I had over 80% critical-focus success in these conditions. Bottom: The Z9's "sticky" autofocus system managed to track the eye even as the fish turned away (Nikon Z9, Nikon Z 105mm f/2.8, dual Retra Flash Pro strobes, f/11, 1/200s, ISO 400)

As this White's seahorse moved behind pieces of algae, the Z9 kept the focus locked on its eye. The "Block Shot AF Response" was set to 3 (Intermediate) (Nikon Z9, Nikon Z 105mm f/2.8, dual Retra Flash Pro strobes, f/8, 1/200s, ISO 64)

I only had to turn on the focus light when it became so dark that my eyes couldn't discern fish unless they were moving. With the focus light still on, I tested erratic subject tracking with the tiny southern pygmy leatherjacket, a species that seemingly can't stop buzzing around. I picked an open aperture, AF-C 3D mode, selected the eye, and then kept tracking while taking photos. Out of the 18 shots of the same individual I took in two minutes, 16 were sharp on the eye—an impressive 89% success rate!

Southern pygmy leatherjacket: 18 shots taken in two minutes at f/4 (uncropped), 16 of them tack-sharp on the eye, despite the floating particles in about 13-feet visibility! (Nikon Z9, Nikon Z 105mm f/2.8, dual Retra Flash Pro strobes, f/4, 1/200s, ISO 100)
Animal Detection
For most of my time using the Z9, I had Animal Detection AF turned on and it worked with a number of species, including goatfish, seabreams, wrasses, boxfish, seahorses, and at times, octopuses. This depended on conditions though: On some dives, seahorses were consistently detected, while on others, the Z9 failed to recognize the seahorse subject. Clearer water and more ambient light seemed to increase the chances of subject detection. It also helped to pre-focus near the subject, so that the Z9 could "see" more than a blurred shape.
I occasionally disabled Animal Detection AF when I could see the Z9 was confused by an animal's body. For example, the Z9 mistook a southern pygmy leatherjacket's skin patterns for eyes, so I switched it off when shooting the above series.

Red Light Issue
I also took the Z9 night diving. Unfortunately, the autofocus performance dropped when I switched to my red focus light: The camera was generally slower and hunted for focus at times. This required me to change the way I shoot at night, relying more on white light, which is fine for most subjects, but not all. I have read reports of this problem impacting Sony users too, though I'm unsure about Canon. I have been told Nikon are looking into this; it would be great to see improvements with a firmware update.

Animal Detection AF locked on to this potbelly seahorse straight away, most of the time the whole head, sometimes narrowing down to the eye. The seahorse, the sponge and myself were all moving due to the surge, and Animal Detection AF spared me the effort to manually position my focus point over the eye when initiating continuous tracking (AF-C 3D) (Nikon Z9, Nikon Z 105mm f/2.8, dual Retra Flash Pro strobes, f/4, 1/200s, ISO 64)

Impressively, Animal Detection AF reliably identified and tracked the eye of this Sydney pygmy pipehorse as soon as it turned towards me and I pre-focused near its head (Nikon Z9, Nikon Z 105mm f/2.8, Nauticam SMC-1, dual Retra Flash Pro strobes, f/29, 1/200s, ISO 800, 10% crop)
Z9 Versus D500
Before I could confidently write whether or not the Z9 had outperformed my DSLRs for macro, I needed to compare the cameras side by side. I spent two long dives carrying both the Z9 and the D500, mounted with their respective 105mm macro lenses, looking for obliging subjects and swapping systems to compare their performance on the same individuals in the exact same conditions. These are both excellent cameras, so I chose a demanding testing protocol, involving shadows, open aperture, and no focus light, to "help them fail."
Long story short, the Z9 achieved critical focus on around 70% of my test shots versus only about 44% for the D500 (both using AF-C 3D). For the long story, with all the details of the testing routine and results breakdown over five different subjects, check the full version of this article on The Underwater Club's blog.
Numbers aside, I noticed that the D500 was a little faster at acquiring initial focus, but then was also quicker to drop focus, letting it slip from a fish's eye to its flank. The "sticky" Z9 autofocus described above made quite a difference.

The erratic eastern smooth boxfish swirling in between rocks (Nikon Z9, Nikon Z 105mm f/2.8, dual Retra Flash Pro strobes, f/5.6, 1/200s, ISO 200, DX mode, AF-C 3D with Animal Detection)
Autofocus for Wide Angle
For my wide-angle testing, I used the Nikon 8–15mm f/3.5–4.5 fisheye lens mounted on the Nikon FTZ II lens mount adapter behind a Nauticam 140mm glass dome. This was the most relevant comparison with my favorite wide-angle DSLR setup: the Nikon D500 with the Tokina 10–17mm f/3.5–4.5 fisheye lens behind a Zen 100mm glass dome.
The D500/10–17mm combo has had close to a 100% success rate in a variety of shooting conditions, and my feeling is that the Z9/8–15mm combo is in the same league, with perhaps a slight edge for fast action. This is based on 14 hours of diving, covering nine dive sites, in visibilities ranging from 20 to 65 feet, shooting a mix of reefscapes, schooling fish, gropers, and excited fur seals.
For the seals, the Z9 was set to AF-C, Auto-area AF mode, and Animal Detection enabled, picking up seals and occasionally their eyes. For general wide-angle work, my go-to mode was AF-C 3D, with Animal Detection enabled by default.

A friendly eastern blue groper follows divers in the hope for a feed (Nikon Z9, Nikon AF-S 8–15mm f/3.5–4.5 fisheye lens, dual Retra Flash Pro strobes, f/13, 1/100s, ISO 320)

Sponges at the entrance of Sydney's Botany Bay (Nikon Z9, Nikon AF-S 8–15mm f/3.5–4.5 fisheye lens, dual Ikelite DS230 strobes, f/13, 1/100s, ISO 320)

Over 1,300 fur seal shots with the Z9, I measured a 99.6% success rate. My D500 has also performed superbly in such scenarios, but I no longer have the data to make a direct comparison with the Z9 (Nikon Z9, Nikon AF-S 8–15mm f/3.5–4.5 fisheye lens, dual Ikelite DS230, f/11, 1/200s, ISO 400)
Conclusion: Autofocus Performance
I found the Z9's autofocus very impressive. Compared to my DSLRs, the wider 90% frame coverage and the "stickier" tracking enabled a new way of shooting: I could position the focus point on my subject (AF-C 3D) and then recompose and/or get closer, while having a high confidence that the subject would be tracked, even if it swam around and partially turned away. Sometimes, Animal Detection kicked in, saving me the effort to position the focus point. In low ambient light, the continuous tracking accuracy was better than my D500 (with respective 105mm macro lenses), a commendable performance.
One negative is night diving with a red focus light, where I found my DSLRs still do a better job, but as soon as I reverted to white light, the Z9 had the edge. Another thing to note is when using the Nauticam Extended Macro Wide Lens (EMWL): Like some other mirrorless cameras, the Z9 suffers from a back-focus issue, which Nauticam is currently looking at. See my DPG article "The Nauticam EMWL for 'Bugeye' Photography" for details and ways to work around that problem.
Viewfinder Experience
Compared with an Optical Viewfinder
When working under abundant ambient light and as long as I wasn't framing into the sun, the Z9's electronic viewfinder (EVF) felt pretty close to an optical viewfinder. Presumably, this is due to the ample screen resolution (3.69 million dots) and the high 120Hz refresh rate—the screen updates 120 times per second. Most importantly, neither the resolution nor the refresh rate seem to drop as the camera focuses or shoots, which also helps keeping the experience "real."
I started noticing the EVF in darker conditions—dark enough that I would have struggled to find the subject through my DSLR's optical viewfinder. In those conditions, the EVF would automatically brighten the scene (use the "Adjust for ease of viewing" setting), making it easier to frame images with subjects hiding in crevices or below rocky ledges, for example. This allowed me to do without a focus light, an advantage for shy subjects.
The situation where the EVF became noticeable in a negative sense was wide-angle photography, when viewing high-contrast scenes. Here, the limited dynamic range of an EVF simply cannot compete with that of the human eye. Of course, this is a known constraint of all EVFs that has kept some DSLRs users on the fence about mirrorless cameras, but I personally haven't faced any situation where the viewfinder prevented me from getting the shot.

High contrast at the entrance of the Fish Rock ocean cave at a depth of about 25 feet: With my focus light off, through the EVF, I could see the turtle and rocks in the foreground (amplified), but the exit was blown out. I could see fish swimming in the middle ground, but the schools in the background were hard to discern

Shooting towards the sunball at depth (90 feet), with 50 to 65 feet visibility, this was a more manageable level of contrast for the EVF. I could still see some details in the foreground fish—they appeared dark but not fully black—and in the background, only the area around the sunball was blown out

During more than an hour-and-a-half of packed action, I took 1,300 shots in less than 15 feet of water, with 40 to 50 feet visibility and a bright sun. I followed the seals, shooting with either the sun at my back or in front of me. I also shot the swell window a lot, as seals were sunbathing above me. As it turns out, I realize I can't recall exactly how the EVF performed, and that's is a good thing: I would have remembered if I were unable to frame my subjects
Night Dives
When I spotted a subject during a night dive, I depressed the shutter release to wake up the EVF, aimed the macro lens at the subject, then looked into the EVF to compose the shot. On several occasions, it took a moment for the viewfinder to adjust its brightness: At first, I could only see a very bright display; then details appeared. Even when the EVF had "settled down," the contrast and details weren't as good as what I am used to with my DSLRs, making it harder to locate subjects under a red focus light.

Viewfinder Information
With my Nikon DSLRs, I regularly have to "wake up" the camera so that it overlays the exposure parameters on the optical viewfinder. As I move to different subjects, sometimes I also press the Info button to quickly remind myself of all the settings I am using—exposure parameters, flash mode, autofocus mode, burst shooting speed, and so on. With the Z9, all of this was much simplified: All the settings I possibly wanted to know were laid out in two rows in the EVF, above and below the subject. This allowed me to keep track of subject movements while checking those important parameters.

Image Review
One significant advantage of the Z9, and all mirrorless cameras, was being able to review photos without taking my eye away from the viewfinder. This allowed me to work faster and make the most of any short-lived photo opportunities. The only circumstances where I prefered to review photos on the rear LCD screen was when there was a lot of action, or when it was important to maintain situational awareness. It's far too easy to forget the outside world when sticking to the EVF both for shooting and reviewing photos. With the fur seals, I missed some good opportunities because I was looking at the EVF, oblivious to the seal pup that was looking at its reflection on my dome port!

It took a while to line up everything for this shot, including crawling between two rocks to get the angle I was after. I was glad I could check my lighting and exposure without having to swim back
The FX/DX Switch
As a longtime APS-C format (DX) shooter, I knew I would miss my Tokina 10–17mm and its useful zoom range of 180° to 100° angle of view. It was noticeable, for example, with seals that were a little too shy to fill the frame when using the Z9 with its full-frame (FX) sensor and the Nikon 8–15mm with its 180° angle of view. That's where the option to switch from FX to DX—a common option on Nikon full-frame cameras—comes in very handy.
Obviously, this comes with a loss of resolution, but on the Z9, DX-cropped images are 19MP instead of the 46MP produced in FX mode, very close in size to the 21MP images produced by my Nikon D500—which are mostly sufficient for my needs. In addition, unlike the D850, where crops are shown in gray in the viewfinder, the Z9's EVF automatically adjusted to display the exact image area captured, so I was in full control of my composition while still enjoying the Z9's comfortable viewfinder with AF points covering nearly 100% of the frame.
I realized I much preferred to shoot this way whenever I felt that I lacked magnification in macro or that my wide-angle subject was too shy to fill the frame. Another bonus is that the Z9 produces 19MP RAW files in this mode, which saves on storage and is good for competitions, where judges may look unfavorably upon cropping. On the Nauticam NA-Z9 housing, I allocated the FX/DX switch to the Fn3 button, conveniently accessed via a lever near my left little finger. This way I could "zoom out" of DX mode instantly, when I saw a curious seal coming close enough.

Conclusion: Viewfinder Experience
Overall, I preferred the Z9 viewfinder experience over that of high-end DSLRs. I could work faster with the EVF, I could better see subjects hiding in the dark, and I could immediately review photos in situations where I would have had to step back with my DSLR. Also, I loved being able to toggle between FX and DX modes, whenever the need for a longer focal length arose. The only situation where I prefer composing photos with a DSLR is at night, when using a red focus light.

Red-fingered anglerfish (Nikon Z9, Nikon Z 105mm f/2.8, Backscatter Mini Flash 1 and Backscatter Optical Snoot 1, f/20, 1/200s, ISO 100)
Battery Life
While we refer to DSLR battery life in terms of number of shots, the Z9 is more about duration of use. Here is what I logged over a few dives:
2h20 of night diving (macro), 309 shots, 170s of 4K/60p video => 33% battery used
3h50 of diving (mix of night plus day, macro), 340 shots => 50% battery used
3h47 of day diving (wide angle), 400 shots, 100s of 4K/60p video => 50% battery used
3h15 day diving (macro), 375 shots => 47% battery used
1h40 of diving with fur seals (wide angle), 1,300 shots, 24s of 4K/60p video, 29% battery used
In summary, I expected to get roughly seven hours of diving out of a fully charged Z9 battery, which is using mostly the EVF (Finder Display Size set to "small") and shooting with AF-C 3D and Animal Detection enabled all the time.
Burst Shooting
The cheeky fur seals of Montague Island in New South Wales were good test subjects for the continuous shooting performance of the Z9, which can capture full-resolution 14-bits RAW files in bursts of up to 20fps. I stayed near the surface in the hope of shooting ambient light only, but there weren't many close interactions where I had the sun at my back, properly lighting the seals.

Continuous shooting at 20fps in ambient light, there were a little too many shadows for my taste, but the Z9's metering system worked like a charm (ISO Auto, DX mode, AF-C Auto-area) (Nikon Z9, Nikon AF-S 8–15mm f/3.5–4.5 fisheye lens, f/9, 1/800s, ISO 1400)

I decided to switch to flash and see if the two Ikelite DS230 strobes that I had brought with me lived up to their impressive specifications: 213Ws maximum power, 120° beam angle, 1.2-second recycle time at full power. (See DPG's "Review of the Ikelite DS230 Strobe" by Matt Sullivan.) I hoped they could cope with some level of burst shooting that would do justice to ecstatic seal pups.
At quarter power or less, I could shoot short 0.5-second bursts at 20fps, producing 10 shots that all received some strobe light. The strobes gradually produced less light, but I found the decrease to be progressive, and it was smoother at lower powers or when "slowing down" to 10fps. I much prefer this behavior rather than seeing occasional blackouts, and the progressive light decrease nicely suits an approaching subject.
Ultimately, I ended up shooting bursts either at 10fps or 20fps, sometimes for 1 or 2 seconds, as I followed seals swirling around me. Despite using a midrange memory card, I never had to wait, courtesy of the Z9's humongous buffer. There was one negative, but the Z9 was only part to blame: My modest 64GB card filled up quicker than I thought, and I had to cut the dive short, after capturing around 1,300 images.

With four seals in the foreground and five in the background, burst shooting increases the odds of capturing the moment when everything lines up
The Housing
Full disclosure: I had dived with four Nauticam housings before picking up the NA-Z9. I am a big fan of their ergonomics, the built-in vacuum check system, and their robustness—my Nauticam DSLR housings have taken a fair amount of abuse, as I have had to crawl on the rocks to exit from some of Sydney's dive sites more often than I like to admit! Obviously, I tried my best to keep my loaned NA-Z9 away from said rocks, so I can't comment on its long-term robustness, but it felt just as sturdy as any Nauticam housing I've dived with.

Size and Weight
As a full-frame body with an integrated grip, the Z9 is bigger and heavier than the D810 and D500 DSLRs that I have used the most. Once wrapped in a housing, it is a formidable proposition, as the following table shows:
| Model | Width with handles | Height | Thickness | Weight (housing, camera, battery) |
| --- | --- | --- | --- | --- |
| NA-Z9 | 14.2in/361mm | 9.3in/235mm | 6.5in/165mm | 11.2lb/5.1kg |
| NA-D810 | 13.8in/350mm | 8.2in/208mm | 5.3in/134mm | 8.4lb/3.8kg |
| NA-D500 | 14.1in/357mm | 7.4in/188mm | 5.3in/134mm | 8.6lb/3.9kg |

While a taller housing is no surprise, I wasn't expecting the extra 1.2in/31mm thickness, but this is a necessity to accommodate the FTZ II adaptor, allowing you to reuse the same ports that worked with a DSLR when mounting the same F-mount lenses on the Z9. I would have preferred a thinner housing, but I find this trade-off acceptable. In terms of baggage allowance, the penalty adds up to 2.8lb/1.26kg, and this is also the extra workout I get when walking to a dive site, as I found the NA-Z9 has a very similar buoyancy to my NA-D810.
The other major change is having the lens further from the ground. On the Z9 housing, the port sits 1.7in/42mm from the bottom of the housing, compared to just 0.4in/10mm on my D810 housing. On a muck dive or when diving over sand, this difference limited my ability to get eye level with the subject, but I found this to be annoying just a couple of times during the 12 hours of muck diving I did with the Z9.


Ergonomics
The NA-Z9 housing allows easy access to the most useful camera controls via buttons and levers positioned within reach of both handles. Thanks to an intricate combination of levers and gears, some controls have been relocated quite far from where they sit on the camera. For example, the plus and minus zoom buttons, which are located on the right of the rear LCD screen are accessed via two buttons located on the opposite side of the housing, near the left handle, nicely balancing the number of buttons on either side. Another feat is the transformation of the fn1, fn2 and fn3 custom buttons on the front of the Z9 into three levers on the housing—two on the left, one on the right.

Swapping Lenses
For me, the ease with which lenses can be swapped is a key criterion for deciding on a housing. Good news with the NA-Z9: I could swap lenses and ports without having to open the rear housing shell, and this applies to both F-mount and Z-mount lenses. Meanwhile, the Z9's integrated shield protected the precious 46MP sensor and reduced my stress levels during lens swaps.

Schooling old wives over one of Sydney's temperate reefs (Nikon Z9, Nikon AF-S 8–15mm f/3.5–4.5 fisheye lens, dual Ikelite DS230 strobes, f/14, 1/20s, ISO 500)
Final Thoughts
I found the Nikon Z9 to be a tremendously capable camera, performing better overall than my workhorse Nikon DSLRs, the D500 and D810, in most areas. Three aspects in particular set the Z9 apart from my DSLRs: First, the "stickier" autofocus allowed me to track subjects and recompose while I approached subjects, even in low light. Second, Animal Detection saved me time by automatically recognizing animals; it worked with many but not all underwater subjects, and it was less sensitive in low-light or low-visibility conditions. And third, the Z9's greater configurability meant I could set four custom buttons, available at my fingertips in the Nauticam NA-Z9 housing.
Many of the additional reasons why I preferred underwater photography with the Z9 relate to one important inherent advantage of mirrorless cameras over DSLRs: the electronic viewfinder. You have the ability to quickly review photos in the EVF, without having to move away from the subject; you can view all the important settings in the EVF; you can more easily see and compose in low light because the EVF brightens the scene; and in DX mode, you see the cropped scene in the whole EVF, making the shooting experience as pleasurable as in FX mode.
Of course, even with a flagship camera like the Z9, there are some downsides. One bugbear is bulk, ironically, given the much-trumpeted size and weight advantages of mirrorless. Not so the Z9: This is a big and heavy beast. Second, the camera struggles during night dives when using a red focus light: The otherwise-excellent autofocus performance drops noticeably while the EVF's lower contrast makes it harder to locate subjects. Finally, DSLR shooters who make heavy use of Nauticam's EMWL wet lens might want to put off the upgrade to mirrorless—until the back-focus problem is fixed.
Before I started testing the Z9, I had asked members of my online underwater photography school, The Underwater Club, what they were curious to know about the Z9, and I have answered all their questions here with one exception. That last question was whether the Z9 could take shots that would be impossible to capture on a D850 or D500. After giving this some consideration, I couldn't think of any underwater subject matter that is too challenging for the best Nikon DSLRs to capture. As a rebreather diver, I routinely stay down for as long as necessary whenever I find a great subject. I am able to wait patiently for a subject to come out of its den again, and I don't mind backing off to review photos, even if it takes another long, cautious approach to return to my shooting position.
But here's the thing: When I jump on a commercial boat, my bottom time becomes limited like everyone else's. When I dive with other photographers, we're taking turns and I can't spend an eternity with a given subject. Also, some opportunities are short-lived by nature: It only takes seconds for two pipefish to exchange their eggs—there are no second chances. In such typical scenarios, the Z9 allows you to work quicker, and when it comes to critical focus, simply has a higher keeper rate than the best DSLRs. For many, that will make the Nikon Z9 hard to beat.

Brown sabertooth blenny (Nikon Z9, Nikon Z 105mm f/2.8, Retra Flash Pro strobe and Retra LSD snoot, f/20, 1/200s, ISO 400)

The author would like to thank the members of The Underwater Club for sharing their thoughts and questions on the Nikon Z9, which inspired some of the testing conducted for this article. A more in-depth version of this review will soon be available on The Underwater Club's blog.

---
About the Reviewer: Nicolas Remy is an Australia-based pro shooter and founder of online underwater photography school The Underwater Club. His images have been widely published in print and digital media, and have won over 35 international photo awards. To see more images by Nicolas and his wife Léna, visit their website, www.nicolaslenaremy.com.

---
| | |
| --- | --- |
| When purchasing underwater photography equipment like the products mentioned in this article, please support DPG by supporting our retail partner—Backscatter.com | |
RELATED ARTICLES
Be the first to add a comment to this article.
Newsletter
Travel with us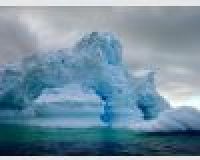 Antarctica
Plan Your Adventure >
Featured Photographer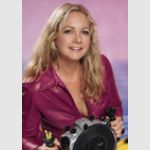 Candice Campbell
Expert Photographer
Whether shooting on dry land or underwater, Candice manages to produce breathtaking images that are dramatic and startlingly unique. In the highly competitive fields of fashion and advertising there is a compelling need to be...