Articles
Taking the Plunge: Freediving and Photography on the Big Island

When it comes to diving, not all of the Hawaiian islands are created equal. That's not to say that for everyone, one island is better than the others, but depending on what you're after, the Big Island definitely stands out. Although it's known for its lava tubes, turtles, and the famous manta ray night dive, my mission on this trip to Kona was to look to the open waters for resident pelagic life. And so, with many years of shooting freedivers now under my belt, I thought it was high time I finally take a full-on freediving course.

Competitive freediver and Prawno Apparel ambassador Shell Eisenberg

Freediving and I have always had an interesting relationship. It's something I've always sort of put off—as something I'll eventually "get around to"—but in all honesty, I just like to breathe. And when I say breathe, I mean I want to be able to take big, huge gulps of air, the kind that PADI tells you not to do to preserve buoyancy and air.
But what I learned in my freediving course is that freediving is all about breathing—it's just a certain kind of mindful, controlled breathing that you have to do before taking one, long inhalation, and then holding it for a few minutes. Needless to say, my plan was not to become a competitive freediver. All I really wanted was to be able to get down to 10 meters and understand what was happening to my body, and then figure out why, when I get the urge to breathe, I actually don't need to. And, of course, I wanted to do all of this in the name of photography.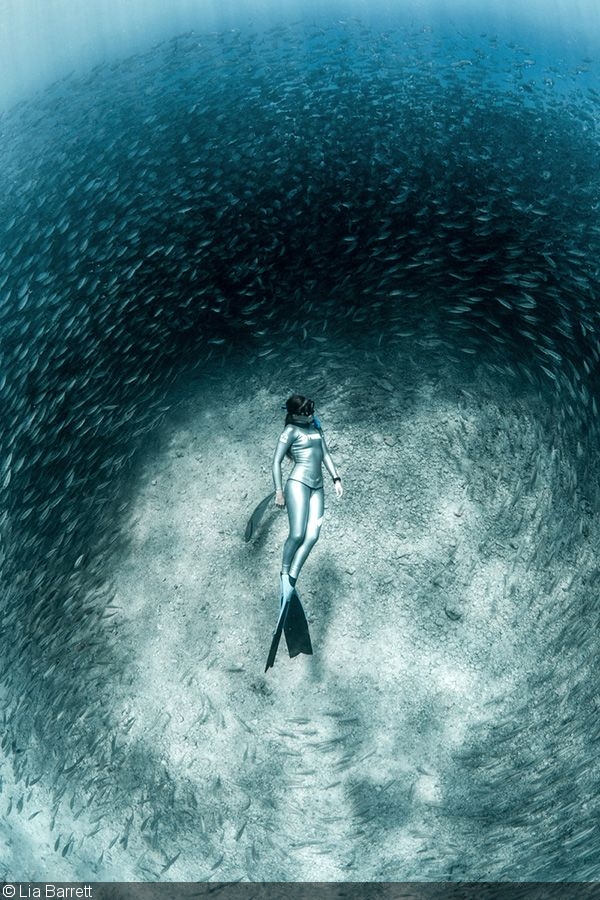 Shell Eisenberg amidst the akule ball

Because I was in Hawaii in the first place to shoot for my clothing company, Prawno Apparel, I drafted one of our ambassadors, Shell Eisenberg—who happens to be a two-time US record-setting freediver and Performance Freediving International instructor—to show me the ropes. After she forced me to do a four-minute, five-second apnea in the pool, safety skills, and training on a line in open ocean (I am not a good equalizer, so this was tough), I found my comfort and capabilities were greatly enhanced. I will say that freediving with a camera does add a whole new layer of difficulty, because one, it creates more drag and two, your eagerness to shoot animals impedes your breathe-ups. But as opposed to seeing stars and being a hazard to my fellow divers, it's a great improvement.

Pilot and melon-headed whales converging in the blue

Before the training, I swam with a pod of resident dolphins next to the pier in Kona Town, and was quickly out of breath and frustrated that I couldn't stay down. After the course, I was still a little eager (and didn't breathe up the way that I should have), but I was in better shape, more streamlined, and more safety aware. I took Shell out for a few days with Wild Hawaii Ocean Adventures, where we spotted resident pilot whales, a huge marlin, and a meeting between melon-headed and pilot whales that looked like a massive mammal convention.
Friend Byron Kay of Kona Honu Divers showed me the akule ball in the bay next to the Sheraton. My only scuba dives of the trip were with Byron to see some of the tiger sharks that feed on dropped carcasses around the boat channel—fishermen throw their scraps overboard on the way into the harbor. And when I got back in the water with Mandy Sumner, another Prawno ambassador and freediving world champion, I couldn't freedive down to her level where the dolphins were, but I could push through some of the urges to breathe that, before the course, would have typically brought me to the surface.

A large whale shark

But what really made the effort worthwhile was when we spotted a large whale shark off the coast with Neptune Charlies Ocean Safaris. Apparently, whale sharks are rare, because when Captain Colin spotted the huge fish, his sunglasses, shirt and hat were off in an instant, and he was in the water before anyone had barely had the chance to take the wheel. The shark stuck around for some time, testing our stamina, as nobody wanted to lose sight of this humongous animal.

A bull pilot whale keeping an eye on us as the pod moves past

At the end of five-and-a-half weeks on Kona, I did just two scuba dives, took thousands of pictures, and challenged myself. Though I will never be a competitive freediver striving for depth, I can fully appreciate the benefits that taking a freediving course offered. And what better place to take the plunge than in the beautiful, unpredictable, plentiful waters off the Big Island of Hawaii?

Streamlining with a pod of dolphins

Prawno ambassador and freediving world champion Mandy Sumner with spinner dolphins

Shell Eisenberg moving the akule ball

DPG Photo Editor and Creative Director of Prawno Apparel, Lia Barrett, testing out her new freediving skills on a scooter
RELATED ARTICLES
Be the first to add a comment to this article.
Newsletter
Travel with us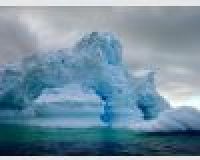 Antarctica
Plan Your Adventure >
Featured Photographer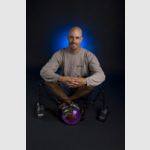 Ethan Daniels
Expert Photographer
Ethan's interest in marine ecology and photography began during the summers of his youth in Cape Cod, Massachusetts. Upon completing his graduate degree in biology at the University of Guam Marine Lab he made the permanent...