Articles
GoPro Gear for Surf Photography

Gone are the days when quality surf photography was reserved for the owners of boxy DSLRs. Nowadays, newcomers to surf photography and videography are increasingly choosing the GoPro as their camera of choice for its ease of use, low price point, and compact form. But you can't just run into the water holding a bare GoPro HERO camera in hand—we've got a rundown of the must-have accessories for GoPro surf photography.
Handles and Grips
The most common way to use a GoPro for taking surf images and video from in the water (as opposed to surfing on a board) is by mounting it on a handle. Similar to full-size cameras in surf housings, using a handle allows you to capture stable footage and images with one hand while battling the surf.
There are countless GoPro handle options, including proprietary models like GoPro The Handler ($30) and GoPro 3-Way ($70). The 3-Way is extremely versatile and can be used as a camera grip, extension arm or tripod. However, this is best suited for retalively calm conditions as it tends to swing around and isn't buoyant if lost. The Handler, a more sturdy handle, is a floating hand grip that is built even for the toughest conditions and to still come out on top (of the surface).
GoPro The Handler

Outside of GoPro's official lineup, there are several options for a pistol grip style trigger made by third-party manufacturers. Using a pistol grip allows you to trigger the camera's shutter or start/stop video with your index finger on the grip, rather than having to use your other hand to adjust on the housing itself. A popular model is the KNEKT GP4 Trigger ($150).
These are just a few of the myriad of handles on the market. Although more expensive than a simple floating handle, investing in a pistol grip trigger handle will greatly improve the ease of use of your GoPro, especially in rough conditions.
KNEKT GP4 Trigger
Mounting a GoPro to a Surf Board
If you want to get first-person video or stills from a surfer, there are several mounting options, as well. Perhaps the most common accessory is the GoPro Surf Mount ($20). Here, an ultra-strong adhesive is used to attach the mount to the board; for best results, make sure to scrape away any wax or residue on your board before using the adhesive, and let it sit for 24 hours before use. You can face the GoPro forward to capture the action unfolding, or backwards to capture some sweet surfing selfies.

Other Surf Photography Mounts
While the surfboard mount is by far the most popular option for capturing action while surfing, there are other options. Depending on your surfing skill level, you can use the GoPro Head Strap Mount ($20) or GoPro Chest Mount ($40) to capture first-person footage.
An increasingly popular mounting solution for surfers is to use a GoPro Wrist Housing ($50). Advanced surfers often use selfie sticks to capture footage and stills, but this can be a bit cumbersome for newer surfers. Instead, the wrist housing is worn like a watch and can be easily aimed where you choose. You might even forget you're wearing it.
GoPro Wrist Housing
Lens Accessories
Although the GoPro is a great tool for surf photography due to its ultra-compact form and versatility, it does have one major flaw when compared to DSLRs: a lack of a dome port to capture much-desired split shots. And while GoPro doesn't make any proprietary lens accessories, third party companies have pounced on the opportunity to cater to surf photo junkies.
Perhaps the most popular dome that attaches directly to any GoPro housing is the KNEKT KDS6 Dome ($300). It's six inches in diameter and attaches directly to the GoPro's proprietary housing. It also works with the company's trigger pistol grip as described above.
KNEKT KDS6 Dome
GoPro Surf Housings
So far we've outlined all the various accessory elements needed to get great surf footage with a GoPro. But if you want the whole package, you might consider a dedicated GoPro surf housing.
GoPro surf housings, like the SPL GP4 Housing ($275), offer everything mentioned above in a streamlined package—pistol grip, dome ports, and increased durability. They are designed to get the most out of your GoPro. Most of the housings are built from machined aluminum, helping your GoPro setup survive rough conditions.

SPL GoPro GP4 Housing (with Thumb Trigger) shown with five-inch dome port option
Final Thoughts
GoPro has exploded in surf photography for its relatively low price point and compact form. But the real draw is its versatility and ability to be customized. Whether you want to simply mount the camera to your head and let it roll, or take advantage of its impressive specs with a pistol trigger and additional dome port, the GoPro can be a serious asset to a surf photographer with just a few accessories.

RELATED ARTICLES
Be the first to add a comment to this article.
Newsletter
Travel with us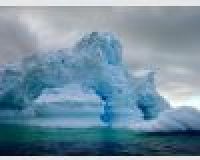 Antarctica
Plan Your Adventure >
Featured Photographer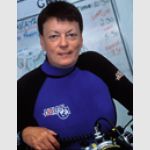 Danielle Alary
Expert Photographer
Award-winning, lecturer, author, photography and multimedia producer, Danielle has been involved in diving for over 25 years. She has co-authored with partner Michel Gilbert more than 500 articles related to diving, travel and...