Articles
Stories of an Underwater Photographer: Luke Inman
Luke Inman tells some stories (and opinions) from his time in the diving world

You can't put Luke Inman in a specific category of underwater imaging—or imaging at all for that matter. Part dive instructor, part underwater photographer, part brand ambassador, part camera aficionado, part dog walker, Luke is an underwater photographer's underwater photographer. Ask him for a story, and he'll tell you a good one.
And so, we sort of did. Here's Luke's life—from using his student loan to buy an underwater camera to photographing a Playboy shoot—told in his own words.

A Legendary Loan
While at university, I had the opportunity to use my student loan for something constructive. I had no idea what to buy with it. I did consider splurging on a big stereo and some DJ turntables. Fortunately, I have no rhythm and am quite a crappy disc jockey.
While walking through my new university city—a great way to explore and save money on costly gasoline—I happened past a dive shop and camera store. I spied in the window a second-hand Nikonos V with 35mm lens and a Sea & Sea strobe. I entered the store and met Alan James (who happened to be the Wildlife Photographer of the Year in 1994). I spoke with Alan for more than two hours and we worked out a payment plan for the camera.

Luke used the last of his student loans to purchase his first underwater camera

But the real value came from Alan's generous donation of experience and knowledge. A wonderful man, he joked that it was nice to see a young person getting into underwater photography rather than techno music and drugs which seemed to be all the rage in 1994. I kept quiet about how close turntables had come to denying him a sale.
At the time I was completing my dive master course; but I had no trips planned and owned only a pair of fins and a mask. I added to that collection a Nikonos V that I could not afford to put film in.

A Man of Many Talents
Currently, I am an instructor trainer for multiple agencies; I own a dive center; and our little production company has published books, content for major broadcasters, and campaigns for big brands. I am exhausted.
I just need to be in the ocean. And right next to that need is sharing and teaching. I have been successfully teaching scuba from open water through to trimix instructor for more than two decades. The love of teaching leads to patience. Patience helps with everything—but it is especially useful for producing quality underwater images.

Working in different environments and with different goals requires a wide skill set

The great thing about working in all those different outlets is the inherent diversity of skills required. I love shooting: But producing and doing logistics appeals to my OCD. There are always challenges in the field and production companies need to accept these adversities when working with wildlife. Fortunately, institutions like BBC's Natural History Department get that. Personal career highlight: Appearing on screen in one of the shows "Light on Earth" with Sir David Attenborough's voice narrating my actions.

Choosing Between Stills and Video
My personal preference will always be stills. Video has definitely been more significant for me financially and professionally; but stills drive my soul. I don't care if anyone ever sees my photos. The photos are mine. I take great pleasure from taking stills, as they are more personal for me.
I have shot all kinds of camera systems: video cameras, film cameras, high speed cameras, even IMAX. I still own the Nikonos V, but after years with Nikon and Canon. Sony is my current weapon of choice.
Being lightweight and compact, the Sony ecosystem of cameras allows me to tell stories in stills and video using the same gear. There is not much you can't do with both 4K video and 42-megapixel stills. The Zeiss glass from Sony is stunning. I was always taught that cameras are just tools, but Sony and Nauticam have become a little more than that recently.

Having the ability to take 42-megapixel stills and 4K video in the same camera is a gamechanger
A Dutiful Underwater Photographer
I think all humans have a responsibility to be adopt more sustainable practices in everything they do. My diverse background in the dive and imaging world has helped with the recognition that not enough underwater photographers maintain proper dive skills.
Too many people ignore the necessity to continue training. I am regularly disgusted by how many underwater photographers and videographers damage the environment because of poor diving technique. A basic technical diving course or a fundamentals course should be taken by all photographers. The community should start naming and shaming the unprofessional divers moving and manipulating animals too. But I digress before I start ranting.

Luke stresses the imporance of proper dive skills so as to minimally impact the marine environment
Furthering Females in the Industry
I think the industry just needs to represent women better. I personally think women make far better divers than men. They are far less inclined to be influenced by ego or peer pressure. Take for example my partner in crime (and diving) Afelandra. Having an experienced technical diver like her as business partner and buddy really helps when I need a model. It doesn't hurt that she used to work as a professional model.

Having a professional model and business partner might just be the key to Luke's success

Afe is most essential working as an art director too. We make a great team. I know I can focus on lighting and technical details and trust her with the wardrobe and model management. We have produced and shot natural history for the likes of the BBC, Nat Geo, and Discovery. We've also completed promo work for PADI and other brands in the dive industry. And then there's the Playboy shoot we did a few years back...
I think we are moving in the right direction and things are far better than a decade ago. The way we as a society advertise and promote products is changing. Social media has helped with this. Potential purchasers like to see products being used and being used by the actual everyday people that use them. I like to think we got the balance on this right with our most recent shoots for Fourth Element. We deliberately used women actively working in conservation and scuba diving.

The recent Fourth Element shoot highlighted working women in the dive industry
La Paz—The Ultimate Underwater Photographer's Home Base
You know we have everything here in La Paz. The list of creatures for the Sea of Cortez just goes on: blue whales, sea lions, mantas, sharks, and even nudibranchs. Of course, some of the best encounters come about when I have no camera in my hands. It is impossible when teaching recreational or technical diving to have anything more than a GoPro-type camera with me. So, I remember "the ones that got away."
If asked to name my favorite underwater photography subjects in La Paz, I'd say sea lions. Or mantas. Can I change my opinion? Ask me that on a different day and I will give you an answer. The interactions with sea lions are truly unique—the ability to travel less than two hours from a city and interact with a wild animals like these playful pups is hard to beat. Meanwhile, it looks like after a 15-year absence, the giant mantas are returning to La Paz. We have had an incredible season with them this year. So, I'd go with mantas or sea lions. Or maybe orcas…

Luke's favourite subject in La Paz? Sea lions? Or maybe mantas? Or how about whale sharks? No: sea lions
RELATED ARTICLES
Be the first to add a comment to this article.
Newsletter
Travel with us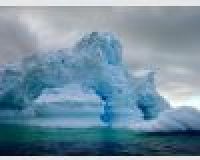 Antarctica
Plan Your Adventure >
Featured Photographer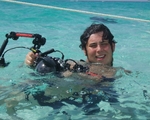 Joseph Tepper
Expert Photographer
I started diving at the age of ten and since that time have wanted to become a better photographer whether using a disposable Kodak waterproof (you know the blue ones) or my D300s. Last summer I received my dive-master in Grand...