Articles
Stereo For Your Eyes-3D Photography and Videography
By Drew Wohl, August 23, 2010 @ 11:46 PM (EST)
By Drew Wohl

Through the years we have seen the development of technology and techniques that have enabled us to capture images in unique ways – improved dSLRs, HD video cameras and even snoots to provide unique lighting. Just when you think nothing else can come along to raise the bar, something does. We now are looking to adding stereo to what we do.

When we hear the word "stereo" we immediately think of turntables connected to speakers spaced the proper distance apart to make you hear the sound coming from all sides. Sorry, I mean a MP3 Player in a dock. Our ears pass the sound to our brains, where an audio "image" is put together and turns the sound into left, right, near and far.

Your eyes do the same thing. They are set apart (generally about two and a half inches or so) and provide two separate images that are processed in your brain to make one image. There is an easy way to see this in action. Hold a pencil about an arms length away. Close one eye, then the other, and you will see the pencil move. When the image from each eye is put together you have depth. In general a flat image, namely a photograph or video, does not provide the information to give your eyes a 3D image unless you use some special techniques and equipment.

3D imaging has been around for quite awhile. A good example of 3D imaging is the View Master. A circular cardboard piece with images mounted in it is placed in the View Master and you see things in 3D. View Master's have been around since the 1930s.

Though there has been 3D material commercially released since the mediums "Golden Era" in the 1950s, recent IMAX movies like "Avatar" really fanned the flames of interest in the format. Photographers and videographers now face the questions they ponder one way or another when new technology is introduced. Will 3D be here to stay or is this just a temporary rise of interest in the format? How can I capture and produce 3D material? Do I need to have the last name of Jobs, Gates or Rockefeller in order afford the things needed to produce 3D?
With respect to the first question – is 3D going to stay - indications are that 3D will be more than a passing fad. 3D broadcasts have begun, with the 2010 World Cup being one high profile example. There are more 3D movies being released. Additionally, visual media has changed rapidly in the last few years and viewers have increased expectations - HD televisions, consumer HD cameras, blu-ray players and other items have become commonplace in a relatively short period of time. There are estimates that by 2014 3DTV sales will exceed 40 Million units in the U.S., up from 3 Million units this year and will account for almost 40% of flat television sales. Though you always need to take projections with a grain of salt, it seems to be a safe bet that 3D will be here to stay.
And now the big question. Should I buy 3D equipment and what should I get? There is never an easy answer for that. When I am considering moving into a new technology, my biggest consideration is whether I can get into a technology at a reasonable cost. To me, a reasonable cost is one that will not make me kick myself (too much) down the road when the inevitable improvements in technology and lower prices show up. On the other hand, I do not want to be left standing at the curbside when the bus starts moving. There is a point where the risk/reward benefit of jumping in, even if it is at the shallow end of the pool, makes sense.
Fortunately there are options which will not break the bank and will get you started in 3D. The following is an overview of some items that are available or will be available shortly. The list is not meant to review of any one product, nor does it compare pros and cons of products, but serves as an introduction to some equipment out there to capture 3D material.
A couple of "big names" in the field of producing 3D material are Panasonic and Sony. This should be of no surprise – they are the ones who make 3D televisions and having people being able to produce 3D material can help spur sales of the televisions.
Panasonic recently announced the HDC-SDT750 (SLRP $1399). It is a 3 CMOS camera and includes a 3D conversion lens. Take the lens off, and it is a 2D camera that shoots 1080P. It is expected to be available in the U.S. in October.
On the still side of things, Panasonic has announced a 3D Lens for Lumix Cameras that will be released by the end of this year. The pricing and date of availability for the lens, and which cameras it will work with, has not been set, though the press shots show the Lumix G2. (Lumix G2 SRLP $800.)
Sony is also in the game with the Cyber-shot DSC-TX9 and DSC-WX5 point and shoot cameras, which start at a SRLP of $300.
Fuji just announced the Finepix Real 3D W3, a update to the W1 camera. The W1 was not thought of fondly due to a variety of reasons as discussed
in various places on the web
. From the information that has been released from Fuji regarding the new W3, it appears they took some of the criticism to heart and we will see how the new model fairs.
There are other manufacturers developing 3D equipment.
Loreo
is one such company and has developed a "3D Lens In a Cap" for a variety of cameras, including APS-C format cameras.
3D is not limited to the standard cameras we normally think of.
Minoru
, for instance, makes a 3D webcam that has been out for awhile. It can be had for about $89.
Want to create 3D video on you cellphone? Sharp is releasing a 3D camera
for mobile devices before the end of this year. Price and full specifications have not yet been released.
For most 3D viewing you are going to need a pair (or more) of 3D Glasses
There are some that are inexpensive, under a few dollars, but others can get very pricey. You should note that some televisions require proprietary glasses that will only work with a particular brand of television. Hopefully at some point technology will progress so glasses are no longer needed.
It just so happens that there are a couple of products to look at which do not require glasses. One that is interesting is the Aiptek DDD11K 3D-HD High Definition 3D Camcorder (SLRP $199.99.)
When the barrier to entry into the 3D world is $199.99, this item is difficult to resist. The Aiptek has two 5 MP CMOS sensors and can capture 5 MP stills and 1280 x 720p HD video. It includes a 2.4-inch autostereoscopic 3D display - which means you can see 3D without glasses.
A second product along the same line is the DXG 3D pocket camcorder and 3D 7-inch media player for $599 (for both together). It is expected to ship the end of September. It features a 3 MP camera, though the video is not HD. Both the camera and 7" screen do not require glasses.
One of the things that is critical for 3D are a means of viewing the 3D images. Sony, Panasonic, Samsung, Mitsubishi and others are releasing 3D versions. It was not too long ago that flat panel televisions started becoming the norm for home viewers, but of course, the price was high early in the curve. Now prices have dropped. The 3D televisions are still on the higher price end, though Mitsubishi does have the WD-60638 60-Inch 1080p 3D-Ready DLP HDTV for $799, Samsung offers the LN46C750 46-Inch 1080p 3D LCD HDTV (Black) at $1299, and there are a couple of others within that price range. The specifications for these models are generally good (1080P, decent refresh rates), but there is still a premium at this time for many models.
When shopping for a 3D TV, keep a few things in mind. First, the brands often require proprietary glasses, which can be very expensive. Second, there is technology out there that can show 3D images without glasses, as evidenced by the Aiptek for example. There are limits, such as viewing angles and positions, so it is not perfect. But hopefully that will also improve.
The 3D world is just starting for us and changes will be coming. There are some options now that can get you starting to think "3D" that will also work in the 2D world.
So far I have not really discussed 3D in the context of underwater imaging, but if you have ever seen the various IMAX productions, such as Deep Sea, the potential of 3D imaging for underwater imaging is exciting. Thinking about the first time I will be able to have a large marine animal coming towards a 3D rig that I am holding already brings a smile to my face. To date, however, 3D equipment for underwater use is rare, but there are options.
One system that has been available for awhile is the
BS Kinetics 3D Housing
, which houses two consumer cameras, uses a LANC control and offers flexibility in shooting, including being able to take both wide angle and macro as described
Sony has a housing for the TX9 (SONY MPK-THJ ~ $200), and the TX9 includes an "underwater sweep" mode. (The "sweep" mode is how the Sony takes 3D images.) The TX9 takes HD movie clips in addition to stills. Though you cannot shoot RAW stills, and the video is not going to be the same as if you shot a on high end model, for about $600 dollars the Sony set-up may be of interest due to its small size and ability to shoot 3D.
DEMA is coming up in a few months and it should be interesting to see what may be released to address 3D underwater imaging. The Lumix series, for instance, is well regarded due to its features. The Panasonic video camera is, for all intents and purposes, an updated version of the HDC-TM700, and there are housings available for that camera.

It is not a large leap to assume that ports, extenders and any other items that are needed to be able to shoot 3D underwater are on manufacturer's drawing boards somewhere and that people are rigging up their own ways of getting 3D cameras underwater with what already exists. As 3D grows, and underwater imagers start to use and demand 3D capability, our choices should expand.

DPG will keep you updated with reviews and news in the 3D world and help point out things to keep in mind when looking to purchase 3D equipment, and more importantly, how 3D is being adapted to the underwater world.







RELATED ARTICLES
Be the first to add a comment to this article.
Newsletter
Travel with us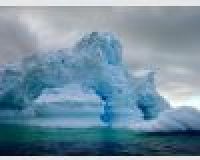 Antarctica
Plan Your Adventure >
Featured Photographer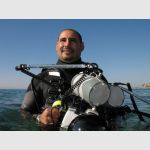 Noam Kortler
Expert Photographer
Noam Kortler is connected to the sea since he can remember him self. he was born on the coast of the Mediterranean sea of Israel and was diving and surfing when ever he could He moved to Eilat, the south popint of israel to...