Articles
Stargazer Eyes With Snoots
March 26, 2010 @ 02:22 AM (EST)
During my last trip to Indonesia, I essentially abandoned "normal" shooting styles and techniques, hoping to return home with some unique results. Armed with a pair of very capable custom-made snoots, every dive became a hunt for slow-moving or motionless subjects to experiment with.

The Idea
After nearly a month of snooting everything that would hold still long enough, I found myself in Ambon Bay (Maluku Divers) with all the diving freedom I could ask for. The house dive is excellent, beginning with a large, shallow, sandy expanse, and eventually becoming a sloping reef.

Knowing that this is stargazer territory and hearing that other guests encountered a few recently, finding one became my mission for the remainder of my stay. They rarely unearth themselves (unless harassed), hiding just under the sand waiting to ambush prey passing overhead. Their sedentary nature is very photo-friendly, allowing photographers to take their time, shoot at any angles they'd like, and in my case, experiment with some creative lighting techniques.

Stargazers are subjects which, when found, can be photographed in only a few ways. In fact, if you've photographed one, it's likely that you've got a shot similar to this:


A typical stargazer photograph.

Eventually, on a solo night dive, I bumped into this little stargazer (~6 inches long), and immediately knew I'd be spending the rest of my dive with it. Instead of taking the above shot and moving on (for the millionth time), I decided to slow things down, and to try thinking outside the box.

After a few minutes of shooting it in a typical fashion, I noticed that its eyes were protruding abnormally high above the level of the sand. It suddenly struck me that these two eyes illuminated against a black background could make a striking image. This was something I'd never seen before, but had the tools to achieve. So, its long-stalked eyes became my focus for the rest of the dive.


The Shot
Before I explain exactly how I took the final shot, it's important to know what gear I was using.

Typical of what many underwater photographers dive with, I had a housed DSLR (Nikon D90 in a Nauticam housing) with two strobes (Inon Z240s connected via optical cables). The camera's built-in flash was popped up and set to 1/128th of a full discharge (that is the minimum on the D90), and the Inons were in manual mode (also at minimum power).

The not-so-typical gear I had with me was an additional pair of strobes (Ikelite DS160s) connected to Ikelite slave sensors (EV controllers), each mounted on a Gorillapod (a type of tripod… Google it). Additionally, attached to the front of each strobe was a custom-made "micro snoot" that I alluded to above. These snooted slave strobes can produce very narrow beams of light and can be positioned almost anywhere, independent of the housing (see Snoot Photography article for more details). These remote strobes accompanied me on almost every dive of the trip, one hanging from each side of my BC.

First, I activated both slave strobes' modeling lights, set them to near-maximum power, and pointed the snoot tips at the eye stalks, using these modeling light beams as guides. With my "hardwired" Inon strobes pointed away from the subject, I pointed the slave sensors to "see" the Inon flashes. By doing this, only the light from the snooted slave strobes would be seen in the image.


The stargazer with my snoot tips pointed toward its eyes.

Initially, I set flashlight a few feet away from the stargazer, as a focusing aid, reasoning that the weak illumination it provided would be nullified by the high shutter speed I was using (1/200thsec). Although this worked, the stargazer appeared to be squinting in the resulting photos, which I didn't find appealing.

The stargazer is squinting because of a bright focus light being shone in its eyes.

To eliminate this undesirable effect, I turned off the flashlight and modeling lights, switched the camera into manual focus mode, and relied on the ambient moonlight (thank god it was nearly a full moon) to guesstimate focus and composition. After a few minutes, my eyes adjusted to the darkness, and I was able to take the wide-eyed stargazer shot that I was after.
The result of nearly an hour of setup. Nikon D90, Nauticam housing, 2 X Inon Z240 strobes, 2 X Ikelite DS160 strobes, 2 X Ikelite EV Controllers, 2 X ReefNet Micro snoot, 105mm lens @ f/25, 1/200s, ISO200

For more information on snoots, including how to make your own, see our guide to underwater snoot photography written by Keri.
About the Author
Keri Wilk is an engineer and underwater photographer with 15 years of experience exploring the world's oceans. His photo credits include many international awards and publication in magazines, scientific journals, books, and field guides. He currently designs new products (e.g. SubSee) and leads underwater photo expeditions for ReefNet Inc. You can contact Keri about custom made snoots through ReefNet.

RELATED ARTICLES
Be the first to add a comment to this article.
Newsletter
Travel with us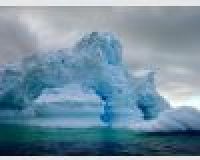 Antarctica
Plan Your Adventure >
Featured Photographer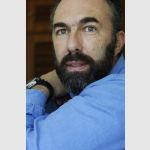 Luis Quinta
Expert Photographer
Luis Quinta was born in Lisbon on March 6, 1965. When he was 14, he began wandering underwater in Sesimbra and in 1988 he took his first underwater photos. During his 18-year career he published around a thousand articles,...