Articles
Squadron of Devil Rays
Tower Rock is a series of immense granite boulders piled up, rising up from the abyss of the Andaman Sea to just a few feet of the surface. Located approximately 120 nautical miles northwest of Kawthaung, the westerly border crossing of Thailand and Myanmar, this is truly remote diving—and you never know what might show up.
Exploring the swim-throughs at more than 100 feet below the surface, I looked up to sea the soft shadows of dozens of Sicklefin Devilyrays (Mobula tarapanaca) cruising by.

A Unique Encounter
It was Day 4 of the trip and we had reached our furthest point from port in the far north of the Mergui (or Myeik) Archipelago in Myanmar (formally Burma). A week earlier I had received a call asking if I was free to work as divemaster on the trip.
I don't normally take my camera out on dives while I'm working, but I made an exception on this occasion as my divers didn't mind and I knew this was a special dive site that I would probably not be returning to in the foreseeable future.


We dropped down to 30m/100ft and after about 25 minutes, I saw the silhouettes of a small school of rays near the surface, so decided to ascend to 10m/30ft and put the group on top of one of the granite boulders to see if we could get a better view. We waited there for about five minutes, watching the rays in the distance. This gave me time to check the light meter and adjust the camera settings for the light at the shallower depth.

Capturing a Devil-Ray Fly-By
I opted for the smallest camera set-up possible though, using a Nikkor 10.5mm fisheye attached to my D200 inside a Subal housing. I decided to leave the strobes behind on the boat and to shoot natural light. We started the first dive just after 9AM and the light levels were a little low, so I bumped up the ISO to 200.
I set the camera to Shutter Priority, as I wasn't sure which direction the rays would swim in from and I knew it would be very quick, leaving me no time to adjust settings for the sun angle. I also increased the shutter speed a fraction to 1/125s to make sure I would freeze any quick action even without strobes. I then dialled in Exposure Compensation of –1 so I didn't overexpose the surface of the water.

Getting "The Shot"
With the other divers bubbles getting into the frame, I decided to move myself forward to the top of the next boulder and, just as I got there, I was greeted by the "perfect flyby" from a squadron of devil rays.
In the space of nine seconds I had shot eight images of the graceful display, as more than 30 rays passed immediately over my head. It was the third image in this series that turned out the best, having some of the rays silhouetted against the sunlight at the top of the frame, while the ones at the bottom had their white undersides illuminated by light reflecting from the sandy substrate.


We dived Tower Rock three more times that day and saw rays every time, but they would not come as close as on the first dive, so I only managed to get four more usable images over the three dives. It just goes to show that you need to be prepared and ready to capture the few seconds of action that could happen at any time during a dive.
Out of 16,020 seconds underwater at Tower Rock, it all boiled down to 9 seconds of action to get "the shot."

RELATED ARTICLES May 4, 2021 7:00 PM
Sandy Queenta
wrote:
<a href="https://megacanabisdispensary.com/product/icecapz/"> Where to order icecapz online?</a>
<a href="https://megacanabisdispensary.com/product/jungle-boys-strains/"> Best place to buy jungle boys.</a>
<a href="https://megacanabisdispensary.com/product/king-pen-gelato-500mg/"> Are you looking for king pen gelato?</a>
<a href="https://megacanabisdispensary.com/product/krt-carts/"> Best krt carts near me.</a>
<a href="https://megacanabisdispensary.com/product/lions-breath-carts/"> Best lions breath carts near me.</a>
Newsletter
Travel with us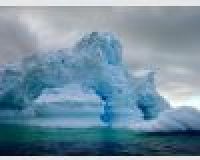 Antarctica
Plan Your Adventure >
Featured Photographer
Michael AW
Expert Photographer
Pursuing the art form of documentary photography, Michael AW is well known for his saturated colour imagery. His work on environmental issues and natural history, have been featured in BBC Wildlife, Asian Geographic, GEO,...