Articles
Joe Tepper: An Update From 40 Day Indo Pacific Assignment
By Joseph Tepper, July 23, 2012 @ 08:00 AM (EST)
By Joseph Tepper
Later this summer, DPG will be releasing a series of articles on the best diving in the Indo-Pacific. As part of the series I was privileged to pack my bags and head off to the most diverse marine region on earth—the coral triangle.
If you've been following along the DPG Facebook page you may have seen a few teaser photos of some amazing sights: truck sized sea fans, WW2 plane wrecks, crocodiles, and many (many) crazy critters. With all the amazing photo ops, I figured I'd give the DPG audience a sneak peak into some of the best diving on the planet until the series is published.
Indo-Pacific Assignment Checklist:
10,000 photos taken

110 dives

40 days

20 kilograms excess baggage

12 flights

4 destinations

1 exhausted DPG editor
Kimbe Bay, Papua New Guinea

After 5 full days of traveling, I finally completed the first leg of my journey from Chicago to New Britain in Papua New Guinea. Regarded as one of the most pristine underwater environments in the region, Kimbe Bay alone is home to 60 percent of the species found in the in Indo-Pacific—truly an underwater photographer's dream!
Aboard the MV Febrina liveaboard, my shutter finger ached after a week of shooting sea fans the size of billboards, pristine coral, and silvertip sharks of the world-famous Fathers Reef.
A turtle descends from a sunball on Father's Reef
Exhilerating silvertip shark diving was a highlight of my week on MV Febrina
Cuttlefish make a nice wide-angle subject--add a model for an extra element!

Back at the Walindi Plantation Resort – also ideally situated in Kimbe Bay – the amount of underwater photo opps did not let up. Only a ten minute boat ride from the plantation style resort, the rich waters of Kimbe are home to unrivaled coral life: a can't miss for wide-angle lovers.
Giant sea fans and soft coral are a wide-angle shooter's dream on the reefs off Walindi
Don't miss a great photo opp with the wreck of the Japanese Zero only minutes away from Walindi
Go a little prehistoric with a croc dive!

Tulamben, Bali

After 18 days in beautiful Papua New Guinea, the next stop on the itinerary was Bali. Usually only regarded as a vacation spot from the folks down under or a hopping off point to more remote Indonesian locals, Bali should not be over looked by any underwater shooter.
While the colder waters of South Bali are home to behemoth Mola Molas and Mantas, I was ready to get my "critter-on" in Tulamben. Considered by many to be the "Lembeh of Bali" (a preview of things to come) I got to shoot some of the rarest critters right from the sloping sands of the Bali Diving Academy house reef. But this is no ordinary house reef: there are pigmy seahorses, tiger shrimp, ghost pipefish, ribbon eels, painted frogfish!
This snooted ribbon eel is one of my favorites from the last few weeks
Pigmys abound in the waters off of tulamben
But wide-angle opportunities also abound in Tulamben on one of the top wrecks in the world—the USAT Liberty.
Brave the early morning start for a dawn dive with bumpheads on the Liberty wreck

Lembeh Strait

From the Lembeh of Bali to the Lembeh of…North Sulawesi. Cradled in the muck and sand of Lembeh Strait lie critters of an underwater photographer's most macro dreams. In fact, I saw more new creatures (ones at the very top of my list) in the first two days at Lembeh than in the last two years of diving! The dive guides at Critters@Lembeh will find you critters to keep you going for weeks and the staff at Lembeh Resort will pamper you in between your critter adventures with snacks and even spa treatments.
Top of my list: the blue ring octopus.

A "fang" blenny makes the tip of this Coca-Cola bottle his home
A trip to Lembeh isn't complete without a dusk Mandarin Fish mating dive

Hope you enjoyed this little "teaser" of what's to come on DPG, but right now, I think I hear that dive bell!
"See you soon!"

RELATED ARTICLES
Be the first to add a comment to this article.
Newsletter
Travel with us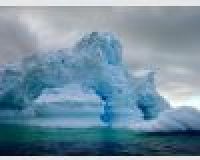 Antarctica
Plan Your Adventure >
Featured Photographer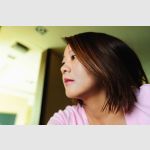 Jenny Huang
Photographer
Jenny is an amateur underwater and nature photographer who enjoys travelling around the world and taking pictures of the beautiful things she sees. She loves everything in the ocean, but Jenny particularly enjoys taking and...