Articles
Short Film Showcase – "The Not So Silent World"

Producing a quality underwater short film isn't easy. Forget about the planning, the travel, the gear, the maintenance, the diving conditions and (oh, yeah) the editing. The biggest challenge for any filmmaker is to create something different, something fresh, something "sick."
It's easier to imitate others and just follow trends, but a lot more difficult to create something truly unique. So, before each new project, I ask myself the following: "Has every story been told? Have every critter and behavior been recorded? Are there original editing techniques still to explore?"
If you want to create something special, the answers should be, "No. Nope. And never."

Evan wanted to create something unique—so he turned from just visual interest to sound (hermit crab via video frame grab)

Rather than trying to find a critter or behavior never before captured, Evan tried to infuse his style through sound effects (lizardfish via video frame grab)

Making Some Noise
There's no single person more synonymous with the wonders of the underwater world than the man in the red hat. But what if Jacques Cousteau had it all wrong? What if "The Silent World" isn't actually silent? This, in essence, was the vision for my film, "The Not So Silent World."
As divers, we are familiar with the constant sound of bubbles, the occasional scrape of a bumphead's teeth against the coral, the bark of a sea lion, or a distant whale vocalization. But what about all the critters that we never hear? We spend countless hours gazing at animals, sometimes eye to eye, and rarely do they generate even the slightest tone. It's almost like they are mute. But are they?
Even if I couldn't capture natural sound from these animals while underwater, I certainly could have some fun and add sound effects during the editing process. I wanted to individualize each subject. I mean, after all, what would a mantis shrimp, nudibranch or eel sound like?

Ever wonder what a sapsucking slug, aka Shaun the Sheep, sounds like? (video frame grab)

Is the underwater world really silent? Maybe to our ears, but in Evan's mind this could be changed by experimenting with various noises and effects (clear cleaner shrimp via video frame grab)

Louder than Life
Last summer I enjoyed another extended trip to Bali. This Indonesian island has become my home away from home. I'm in one of those chapters in my life where I am compelled to revisit this location time and again.
Early in my diving career the destination was Bonaire. (I imagined living on the island and owning a pink Vespa with matching helmet and riding down the coast towards Salt Pier with a flock of flamingos flying behind me as the sun set. Don't ask.) Then it was La Paz, Mexico, down in Baja. I simply couldn't get enough of the whale sharks. And now—now it's Bali. So what's the point?
The point is, I was familiar with the dive sites, the marine life and the underwater opportunities. I knew that the chances of witnessing new behaviors were probable. I knew I could get some great super macro footage. The challenge was how to create something different, fresh and sick when I had just produced a film from the exact same location the year before. That's when I found the inspiration for my latest project, "The Not So Silent World": sound effects.

Wire coral crabs are made "more sick" when you add audio texture through sound effects (video frame grab)

It took more than 200 hours to find the right noise for every critter in the film, like this peacock mantis shrimp (video frame grab)

Let me interject that my style has always been alternative. I prefer edgy and non-traditional. When it comes to music I don't do Enya or Yanni, and if it's on your grandma's top 10 playlist, it won't be in my videos. Hence, my company name is Seasick Productions. With that said, I came to realize that sound effects (done right) would add that "cool factor" I'm always pursuing.
Well, it seemed like a good idea at the time, but after 200 hours of editing and over 125 different sound effects, I realized this was quite the challenge. But I believe the challenge was met, and resulted in a short film that's more than impressive or informative. I wanted "The Not So Silent World" to be something you could watch over and over again—something that constantly entertains. In my vernacular, it had to be "sick."
You decide.


"The Not So Silent World"
---
About the Filmmaker: Evan Sherman is the owner of Seasick Productions, a full-service multimedia company that specializes in underwater imaging. Based out of Orange County, California, Seasick Productions provides on-location and studio production services around the world. Evan's first dive with a camera, he fell in love with underwater videography. His second dive with a camera, he flooded it. He was 19 and had already learned a critical lesson about life as a professional underwater cameraman: passion fuels the artist, tools allow the artist to be. Evan later received his B.A. in Film and Electronic Media from California State University Long Beach. Evan's professional underwater credits include television networks, Fortune 500 companies, and numerous entities within the dive industry.
Evan's recent film, "Bali Close Up," earned top honors at the World ShootOut Underwater Photo Grand Prix in Germany, Video of the Year at the ADEX Voice of the Ocean Competition in Singapore, Best of Show and Stan Waterman Legacy Award at the Turquoise Bay International Underwater Film Festival in Roatán, and Silver in the video category of Our World Underwater 2016. He is a contributor to DivePhotoGuide and a Sea & Sea Alpha ambassador. Throughout the year, Evan conducts dive expeditions and imaging workshops.
RELATED ARTICLES
Be the first to add a comment to this article.
Newsletter
Travel with us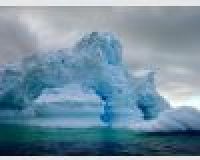 Antarctica
Plan Your Adventure >
Featured Photographer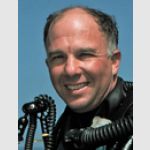 Marty Snyderman
Expert Photographer
Residing in Solana Beach, CA, Marty Snyderman is the Marine Life Editor for Dive Training Magazine and the long time author of the magazine, What\'s That, Behind The Lens, and Always Learning columns. He is also an Emmy...