Articles
Shooting a Short Underwater Film on the GoPro
The kind of arresting perspective that would be hard to pull off with a conventional camera (frame grab)

For years the underwater imaging world has generally been led by the assumption that bigger is better. Bigger cameras, bigger housings, and bigger lights have always been synonymous with better quality. But then the GoPro came along, one of the most popular yet smallest cameras to ever hit the market. The unassuming size of the GoPro may lead you to believe that the camera isn't up to the task of capturing beautiful underwater images, but I assure you that it absolutely is. In fact, because a GoPro can fit easily in the palm of your hand, it presents a whole array of shooting and mounting options which will not only allow you to effortlessly pack it along underwater as a secondary camera, but also capture scenes not otherwise accessible to larger camera rigs.
For hobbyist shooters and even those making money from their underwater images, the GoPro is certainly capable of being a primary camera right out of the box. For years, GoPros have offered an impressive array of specs, including the ability to film in 4K while also taking advantage of high frame rates for ultra smooth slow motion footage. The last few generations of GoPro have even implemented some really fantastic image stabilization and some seriously good white balancing options, even underwater. For those wanting to add a bit of spice to their edits, there is also the ability to easily capture awesome time-lapses and now hyper-lapse shots in the newest models. Not to mention a whole host of aftermarket products like the Backscatter FLIP8/9 filter system and macro lens, as well as video lights, that further enhance the versatility of the camera.

A diver films a colorful reef swarming with tropical fish (frame grab)

It's true that because of its smaller sensor size and fixed wide-angle lens, a GoPro will never be considered a production quality camera. However, if you are like me and your content is primarily being released online, the GoPro is definitely a viable option as either as a primary or secondary camera. In my own work as a DPG Field Editor, freelance cameraman, and photo/video pro for Snorkel Venture, I always bring a GoPro along, not only to use as a backup camera, but also to help me get some unique angles and compositions I wouldn't be able to achieve with my larger Panasonic Lumix GH5 system.

A Mola mola captured at the surface with a GoPro in wide mode with natural light (frame grab)
Mounting Options
The GoPro's small size has led to a seemingly endless number of variations in which to use—and mount—the camera. If you are just starting out with a GoPro and rummaging through all the different mounts in the box, or searching for aftermarket mounting options, it can leave you feeling a bit overwhelmed. Rather than get into all the different mounting styles, many of which may seem cool or practical initially, but later turn out to be the opposite—like putting the camera at the end of a six-foot pole!—I want to look at the most common and more practical ways of mounting and using the camera.
Double Handle Tray
The double handle tray method is the best way for any serious hobbyist or professional camera operator to mount their primary camera, GoPro or otherwise. The twin handles provide the operator with the maximum stability while swimming, not to mention the ability to access all of the buttons—all two of them in the case of the GoPro—without removing your hand from the grips. Like the Backscatter Double Handle Tray, most also offer the additional option of being able to easily attach external video lights.

GoPro with Backscatter's Double Handle Tray and FLIP filter system

Attached to a Primary Camera
Attaching the GoPro to your primary camera is another great mounting option if you plan to use the camera as a secondary or backup camera. The most ideal position is to secure the GoPro just above and behind your main camera's lens. This position allows you to capture the same or nearly the same field of view as your main camera. If, for example, you choose to shoot photos with your main camera while simultaneously filming with your GoPro, you don't have to waste valuable time making sure the GoPro also has the subject in frame. Similarly, if your main camera suddenly runs out of batteries or experiences some other type of error while you are shooting, you can still keep rolling on your GoPro without any major issues.

Mounting your GoPro above your primary camera's lens

Camera Trap
The idea behind this contraption is that it allows you to capture unique behavior of shy species by setting the camera down in a location where you suspect something might happen, hitting record, and then swimming away to wait.
There are a number of ways in which you can put together bought components to create something that the fulfills the purpose of a camera trap, but I've gone for the DIY option by using a lead diving weight with a standard ball mount. A Joby GorillaPod also works, though I have found that a lead weight does provide a more secure footing if there is any sort of current or surge.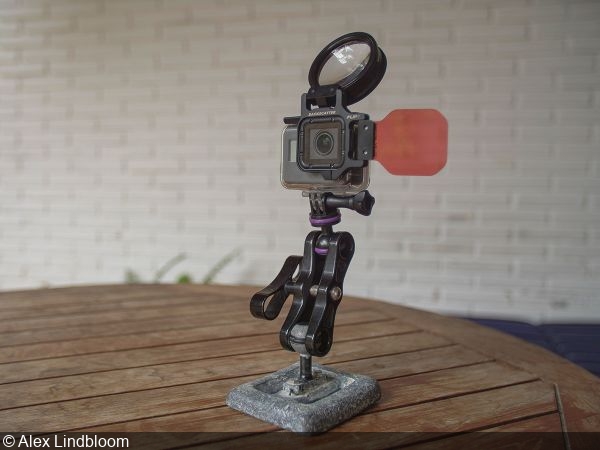 Attached to a dive weight for use as a camera trap

I built my DIY mount with the idea of being able capture some cool angles of all the little fish living in the hard corals by planting the camera on the sand just next to a piece of coral. The resulting images came out just as I had expected and gave a perspective from inside the coral, despite not being inside, with the fish behaving naturally thanks to the camera's almost unnoticeable size.

Placing the camera close to coral allows you to capture unique angles without disturbing the action (frame grab)
Tips for Working with a GoPro
Okay, so your GoPro is out of the box and ready to go, either as a primary camera mounted on a dual handle tray, fixed to the top of your housing, or as a secondary or backup camera. So what now? Well, your job is to now capture and tell a story about the underwater world. It doesn't need to be complex. In fact, simple is best in my opinion. One of my all-time favorite stories to tell is: "Oh My God! Look How Beautiful It Is Down Here!"
Now just because the story we're telling is simple and could easily be done with a half dozen clips of a pretty reef, some fish and a cinematic orchestral track, that doesn't necessarily mean we've nailed it. If we really want to make an impression on clients or a digital audience that goes beyond your mom and her bridge friends, then there are a few things we need to start doing straight away.
First of all, just because we intend to tell a story of the underwater world doesn't mean every single clip needs to be captured underwater. Including a few shots above the surface helps to tell a more complete story, while also adding some perspective to the locations. Similarly, just because GoPros only come with a wide-angle lens doesn't mean every single shot should be a traditional wide-angle shot. There are plenty of simple workarounds to achieve an interesting and diverse set of clips, which when put together will give the impression that you were working with a variety of different lenses.
Also, if you happen to be using the GoPro as a backup camera in case your primary camera decides to shut down on a dive, it doesn't necessarily mean that the GoPro needs to be stuck on top of your camera until it's needed. With around an hour per dive to find our subjects and capture them on camera, why not maximize efficiency and work with two cameras simultaneously?

A cuttlefish cruising over the reef is perfectly lit with a balance of natural and artificial light (frame grab)

Creatively Incorporate Landscapes
Unless you're on a boat in the middle of the sea with no land in sight, I can't think of any popular dive destination that doesn't have an interesting or captivating landscape. With the functional versatility and size of a GoPro, there is plenty you can do with it even in the most challenging of topside situations.
One of my favorite things to do with a GoPro on land is to use its built-in time-lapse function to capture the passage of time. A rising tide, slow-moving clouds, or even just people gearing up for a dive all looks pretty cool when sped up with a time lapse, not to mention that quick movement is sure to capture people's attention. Something else I like to do is to stash it in places you wouldn't otherwise be able to access with a normal sized camera. For example, mounting the camera on the captain's steering wheel with a GorillaPod, securing it up in a tree, or setting it in the path of an oncoming Komodo dragon are just a few possibilities.

A reef shark and its reflection provide the perfect wide-angle scene (frame grab)

Working in Wide
GoPros come with a fixed f/2.8 wide-angle lens, and even though they have several different fields of view to choose from (before putting it in a housing) such as SuperView (ultra-wide), Wide, Linear, and Narrow, all of them are still wide, or otherwise crop the sensor considerably in the case of the Narrow mode.
While a solid sequence should in theory include some combination of wide angle, medium close-ups, and close-up shots, we can achieve a very similar effect with just the GoPro's close-focus fixed wide-angle lens on a single dive. For the sake of diversity with your shots, I wouldn't recommend putting the camera in the SuperView mode as there is quite a bit of barrel distortion, which is not ideal for close-ups, and the Narrow mode is just too narrow for underwater.

The long tail of the elusive thresher shark almost touches the lens in this shot (frame grab)

So long as we choose our subjects carefully and don't go for something smaller than the palm of a hand, we can easily set up a creative underwater sequence. The establishing wide-angle shot is pretty straightforward with a GoPro, and sure, we could just move the camera closer to the subject for the close-up shots if the subject is a willing participant, but it won't be very captivating or creative. For maximum effect, I'd highly recommend taking advantage of the camera's maneuverable size and close-focus wide angle lens and go after unusual perspectives and creative angles that only a camera this size can capture.
For example, if we're building a sequence around a lionfish hovering above the reef as it hunts, we could easily slip the small camera rig right under the fish with the lens pointing up towards its face for a unique close-up. Alternatively, if it's a sandy substrate, you could place the camera in the sand next to the fish you think it might be hunting for an up-close action shot of the predation.
Then there's a dedicated close-up lens like the Backscatter MacroMate, a high-quality macro conversion lens that can easily be flipped over the GoPro's lens anytime you choose to shoot something small. This is an awesome way to achieve a close-up shot of your subject. The big thing to keep in mind here, though, is that because the depth of field is so narrow, it's better to use this wet lens with really slow-moving subjects, or mounted on something like a GorillaPod, where you can set the camera in the sand. If you were to try and film with a MacroMate by hand, you would have a hard time keeping the subject within the limited focus plane.

Small critters like seahorses can be filmed using a close-up lens like the Backscatter MacroMate (frame grab)

Dual Camera Action
Given the finite amounts of oxygen and theoretical models we have to work within as underwater shooters, it really helps to be able to either film multiple subjects at once, or one subject from different angles simultaneously. Unless you have a very patient buddy who's willing to carry along another big camera rig for you, a GoPro is arguably the best tool for getting the most out of your dives.
In my experience, the easiest way to make use of a GoPro as a secondary camera is to have the GoPro mounted to your main camera and to pack along a small tripod in your pocket. When I find something suitable to film like some garden eels in the sand—ideal subjects for a camera trap—I just remove the GoPro from my main camera, mount it on the tripod, set it down, hit record, and then go film or photograph some reef nearby with my primary camera. Just don't forget to go back and get it! Similarly, if you wanted to be able to capture wide angle with your main camera while also being able to capture macro as well, the GoPro and Backscatter MacroMate is the perfect choice.

Your GoPro can be your other primary camera—set it down and put it to work (frame grab)
Final Thoughts
Like everything in the imaging world, the GoPro is not without its limitations. As it is such a small camera, the quality can deteriorate quickly in low light due to its small sensor. That being said, it does have to be quite dark for this to happen, as the f/2.8 lens does allow plenty of light in naturally. Still, for every little problem there is a solution, and so when the light is not ideal for the GoPro to shoot wide, I flip into macro mode, or concentrate on close-up wide-angle shots and work with video lights instead of natural light.

Your GoPro will perform at its best when shooting wide near the surface (frame grab)

The other minor issue I've noticed while working with a GoPro, which is also attributed to its size, is that even when mounted on a dual tray with some decent sized video lights, the rig is so light it takes some seriously good buoyancy to keep the camera steady. The image stabilization does really come in handy when things get shaky, but it doesn't do much for the wobbles. What's the solution, you ask? Well, mounting a half kilo weight to the bottom of the rig with a couple cable ties should do the job.
Regardless of the GoPro's modest size and features, and the fact that it's only accompanied by two buttons and a fixed wide-angle lens, it still packs a serious punch. It doesn't matter if you're just starting out in videography, a hobbyist dabbling in the underwater cinematic arts, or a professional on assignment, the GoPro can be a powerful and essential tool that can help add some unique flavor to your edits—or even possibly save your reputation should your main camera suddenly kick the bucket.

"GoPro Indo": My complete film captured in various locations in Indonesia using a GoPro

---
About Alex Lindbloom: Alex is an award-winning underwater photographer and videographer originally from Boise, Idaho and Seattle in the USA. His work has been featured on the Discovery Channel, in various dive magazines, on display in the United Nations building in New York City, and even on a 100-foot monitor in one of Jakarta's skyscrapers. After leaving the States in 2010 to pursue film and photography in Asia, Alex quickly fell in love with the never-ending diversity of Indonesia, where he has lived and worked since 2013. www.alexlindbloom.com

---
RELATED ARTICLES
Be the first to add a comment to this article.
Newsletter
Travel with us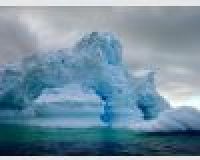 Antarctica
Plan Your Adventure >
Featured Photographer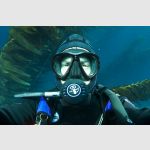 James Forte
Expert Photographer
In 1990 he moved to Santa Barbara, Ca to attend college and found his new surroundings above and below the coastal American Riviera, full of adventure and visual beauty. James soon discovered the Channel Islands Marine...