Articles
Toothy Education: Learning from Sharks4Kids
In this latest article in The Guide, DPG Photo Editor Lia Barrett talks to videographer, biologist and Sharks4Kids founder Jillian Morris.

We hope by providing facts about sharks and the critical role they play in the oceans, we can encourage students to see them differently.
—Jillian Morris
One amazing thing about children is that they harbor no biases or prejudices. Kids don't see a shark for the first time and automatically assume it is a mindless killer. But through years of enculturation through sensationalized media, the association between sharks and fear grows stronger.
The organization Sharks4Kids is a group of educators and scientists working to change this association and create the next generation of shark advocates. Although based out of southern Florida, the team at Sharks4Kids has reached more than 35,000 students in 36 different countries and 47 U.S. states through Skype—working to inform young environmentalists on the importance and fragility of the world's shark population.

A juvenile lemon shark in the mangroves

DPG: Tell us a bit about the program you run, and why it is important to get kids involved in conservation?
Jillian Morris: The main goal of Sharks4Kids is to create the next generation of shark advocates through education, outreach and adventure. We developed a unique and diverse range of online educational materials free for teachers and students to download. They cover topics including shark biology, adaptations, science, ecosystems, and more. We are continuously adding new materials and curriculum packets to keep up to date with the evolving world of shark science and conservation.
Our community outreach programs include events, shark snorkels and shark tagging trips. Our tagging trips are made possible by our partnership with Seacamp on Big Pine Key and our board member Dr. Jeffrey Carrier. We have run two successful programs immersing middle school girls into the world of marine biology and shark science. On our most recent trip, the girls were able to tag and release 16 different sharks including an eight-foot bull shark. We hope to inspire them to pursue careers in STEM [Science, Technology, Engineering and Math] and to realize women work in these fields too.

A student releases a tagged nurse shark as part of the Sharks4Kids/Seacamp Shark Program

DPG: How is shark tagging effective, and what is the research used for?
JM: Tagging sharks is a critical tool for conservation. Data collection provides insight into the lives of these often-elusive animals and pushes for better regulations to be put in place. Twenty-five percent of all shark and ray species are threatened with extinction, so gaining a better understanding of their life history and behavior is critical in the race to save these incredible animals.
There is a diverse range of tags being used across the globe, including satellite and acoustic tags, placed both externally and internally. Each type of tag collects a different data set, helping us to better understand movement patterns and habitat use as well as possible breeding and pupping areas. Data collected from the Bimini Biological Field Station (Sharklab) directly led to the protection of lemon sharks within Florida waters in 2010.
My husband and I are both alumni of the Bimini Biological Field Station, so Sharks4kids and the lab have teamed up for some great projects. Our Google hangouts at the lab allow us to show kids shark science in action! They can see a live shark and learn about the lab, the work they do, and why the science is so critical. Seeing real people working as marine biologists, and not just reading about it in a text, makes the science come to life. We absolutely love collaborating with such an incredible organization and hopefully inspire future lab volunteers and marine biologists.

Teaching students in Sint Eustatius about sharks

Jillian and Duncan with students in Sint Eustatius and their jawsome shark Stanley posters

DPG: Can you talk about the impact your organization has on the children of local fishermen?
JM: We often find ourselves speaking to children with parents who fish for sharks or have fished for sharks—some of the children themselves have caught sharks. For some, the sharks provide food and support for their family, so we have to be considerate when we speak out for better protections and the establishment of more shark sanctuaries. We hope by providing facts about sharks and the critical role they play in the oceans, we can encourage students to see them differently. We also hope it means students will make their own sustainable choices when it comes to sharks and shark fishing, and in turn encourage others in their community to do the same.

Jillian and Sharklab manager Rachael Cashman doing a shark workup for a Google Hangout

Jillian photographing nurse sharks in the Bahamas

DPG: What role does photography play in research and your daily life?
JM: Photography has played a tremendous role in my adult life both with research and education. Photographs are incredibly powerful tools for science and conservation and are often the catalyst for merging the two components together. Photography for research includes visual ID of specific individuals, which can show their habitat use and movement patterns—i.e., how often we see the same shark on the same dive site.
At the beginning of my shark talks, I always ask people what words they would use to describe sharks—"scary" and "dangerous" are the top answers. Throughout the lesson I share with them images of baby sharks, the diversity of shark species, me diving with and interacting with sharks, and then I ask them at the end what they think? The images do not show gnashing teeth or gaping jaws, but instead show sharks swimming in the ocean, peacefully coexisting with myself or other photographers. I bet there are a lot of shocked parents after the lessons because I am guessing a lot of the students go home and say they want to swim with sharks! And I hope they all get the chance to do just that…

---

To find out more about Sharks4Kids, visit www.sharks4kids.com, and follow them on Facebook, Twitter, and Instagram.
RELATED ARTICLES
Be the first to add a comment to this article.
Newsletter
Travel with us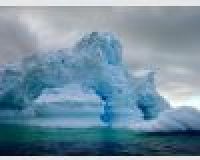 Antarctica
Plan Your Adventure >
Featured Photographer
Charles Hood
Expert Photographer
Born in 1960 Charles first started taking wildlife photographs at the age of 8. After winning the best junior award at his local school, with an image of a swan, he\'s never looked back. At the age of 16 he started taking...