Articles
Selecting The Right Surf Photography Location
By Mike Smolowe, August 12, 2010 @ 01:51 AM (EST)
By Mike Smolowe
How to pick the ideal location for a surf photo shoot
The Swell
When deciding on the location for your surf photo shoot, swell is the most important factor. Without waves there is no shot. That being said, I have managed beautiful water shots with no waves in sight. For surf-action specific shots, you need the ocean's cooperation.
The Cost
The next thing you have to take into consideration is cost. What can your pockets afford? Obviously, there is a difference between riding your bike down the street to your local beach break and hopping a 14-hour flight to Bali. While South-East Asia is beautiful in the summer, depending on conditions and the shot in mind, staying at home can be just as effective as traveling half-way across the globe.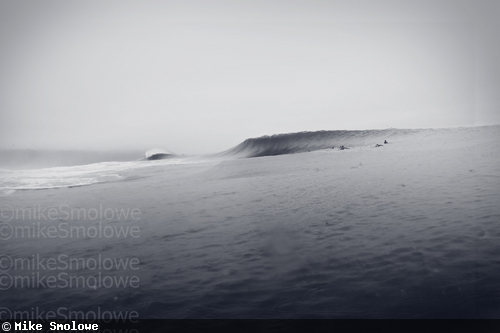 The Talent
Talent is also a huge factor in generating solid images. Finding the right people to shoot with can be hard but I assure you it will pay off in the end. Constantly be networking and hyping up the possibilities to surfers with big dreams. "Hey man, I saw that barrel you just got, that was insane! Let's shoot some photos sometime. I KNOW I could get you a cover shot. You rip!" Everyone wants photos of themselves and who better to get the shot than you?
The Vis
Depending on water quality, shooting action from underwater can generate some cool images too. This should also be something you take into consideration when planning your trip. Does clear water matter? Do I want to bring my wetsuit or just a few pairs of trunks? The more you plan, wave permitting, the easier it's going to be for you to get winning images.


Picking Locations By The Seasons

There are good, shootable waves on any coastline in the world at sometime or another, but here are a few of the places I would recommend at certain times of the year.
Spring – late season north-west swells hit Hawaii's north shore with half of the crowds from the winter gone. Take a chance and you could score world-class waves with only a few guys in the water.

Summer – Indonesia has not only great waves but also an amazing atmosphere unlike any other in the world. The water is warm, the waves are perfect, and the food is cheap! Get your map out and don't be afraid to explore. With thousands of islands making up Indonesia, the possibilities there are endless!

Fall – I'm originally from the northeastern coast of the US and wouldn't be anywhere else when hurricane season begins. The water is still warm, the summer-time beach goers are gone, and the waves can be pumping!

Winter – Everywhere! I prefer where I live in Southern California but Hawaii, The East Coast , Europe, everywhere gets its share of great waves. Go somewhere new and get a new angle in an obscure country. Don't be afraid to experiment and explore.

About the Author
My name is Mike. I am blessed to call photography my profession and extremely privileged to have it involve the ocean. Originally from the east coast, I now call Southern California home. I love shooting everything from surfing action to swimsuit lifestyle and love meeting new people and trying new things. You can check out some of my work @
www.msmolowe.com
and some of my recent dealings on my blog @
msmolowe.tumblr.com
.
RELATED ARTICLES
Be the first to add a comment to this article.
Newsletter
Travel with us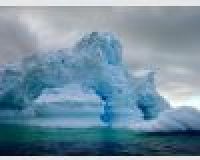 Antarctica
Plan Your Adventure >
Featured Photographer
Andre Crone
Expert Photographer
Award winning photo journalist Andre Crone started diving when he was 24 years old. He bought his first underwater camera as soon as he got his first diving license. He started his production company Elysia Productions four...