Articles
Sea & Sea MDX-D7100 Review
By
Keri Wilk
, January 11, 2014 @ 06:00 AM (EST)
By Keri Wilk
Sea & Sea has been focused on housing innovation in the last few years, and so I was excited to review the housing for the new Nikon D7100. I set off on DivePhotoGuide photo expeditions to Mexico in search of Great Whites and Whale Sharks to put the setup to the test.
Two and a half years after the D7000 made a splash in the photography world, the D7100 continues to raise the bar of mid-level SLRs.
The D7100 is built around a 24MP DX sensor, but not the same 24 MP seen in the D5200 and D3200. This is an entirely new sensor, that completely omits an optical low-pass filter for the first time in Nikon SLR history (The D800E negated the effect of the OLPF, but it was still present). The lack of a OLPF should result in a higher resolution and sharpness than the other 24 MP DX sensors Nikon uses.
In addition to the upgraded sensor, the D7100 has an 51 point AF system, something that was sorely missed in the D7000. In addition, Nikon is stating the AF algorithms are borrowed from the D4, which would increase performance. Video also gets an expected upgrade, with the ability to shoot 1080p30 video.
Lastly, Nikon has added a "spot white balance" feature, which allows you to white balance in live mode by selecting an area of the scene that you want to take your reading from. This is a glorious feature, as Nikon's previous custom white balance system was about the worst designed feature in the history of anything.
24MP DX sensor
No OLPF
ISO 100-6400
51 point AF system
1080p30 video recording
Spot white balance in live view

Sea & Sea MDX-D7100 Overview
Sea & Sea's MDX-D7100 housing features several improvements over their previous models. The port lock can now be activated from outside the housing allowing for the ports and lenses to be changed without having to remove the housing back or camera from the housing.
The housing comes with both optical and cable bulkheads and will support their latest option, the built-in Optical YS-Converter/N which will allow for both manual and TTL control via an optical cable by converting the camera's TTL signal to a light signal.

Camera ISO
Sensor noise is usually directly related to the distance between adjacent pixels. The closer they are, the more easily pixel signals are able to "leak" between pixels, causing imperfections in an image. When the ISO is increased, the small voltage generated at each pixel is amplified, which exacerbates any signal leakage, which can further degrade image quality. For this reason, more megapixels aren't necessarily better.
The D7100 has 24.1 million pixels packed onto its DX sensor (23.5 x 15.6 mm), which, as you might imagine, means that pixels are very close to each other. This makes it more prone to high-ISO noise than other less pixel-dense sensors (like the D4 which has almost twice the distance between adjacent pixels).
High ISO's prove important in underwater photography situations where ambient light is the primary source.
When looking at 100% crops of images, it's clear that there is a steady decline image quality and an increase in noise. I would arbitrarily set a limit of ISO 3200, beyond which there just isn't enough detail maintained.
Sidebar: Does this observation really matter? When's the last time that you showed anyone an image at 100%? Probably never. Image quality, sharpness, and noise only become apparent when viewing the images large enough, so if all that you want to do is show pretty pictures online, or even have them published in magazines, then these issues can almost be completely disregarded, and the ISO can be cranked further than you might think.
Full HD screens have only 2 megapixels (1920 x 1080), so if you viewed an image full screen which was shot on a D7100, you would need to shrink it down to 1/12th its size before it would fit on the screen. At that level of "down-sampling", even a blurry and noisy, could look like a winner.
With images mostly viewed online and in smaller print sizes, does noise from ISO really play an important factor?
ISO Button
ISO performance is advancing with almost every camera release, and is becoming a more and more commonly used exposure adjustment parameter. As a result, convenient access to the camera's ISO button has also become a staple of all housings. Knowing this, Sea & Sea designed the housing's ISO button so that it's angled toward the user's left hand, allowing easier access than if it were pointing straight backward. The other camera buttons in the same vertical line as ISO (INFO, WB, ZOOM IN/OUT, and MENU) are also angled toward the left grip.
The ability to quickly change ISO is important in ambient light conditions and when shooting video.
Multi-selector Design
The camera's multi-selector pad is almost ergonomically duplicated on the Sea & Sea MDX-D7100. The smooth circular ring is located at the far right of the back of the housing, well within reach of the user's right thumb, so focus points can be changed without taking your hands off the handles, or your eye from the viewfinder. And, because it is a circular pad instead of individual buttons, diagonals can even be pressed with ease. This is particularly useful when trying to navigate around a zoomed image. No more "stair-stepping" to get where you want to look.
The multisector pad allows the user to change focus points without removing an eye from the viewfinder. An important feature, say, if a giant whale shark is coming right at you.
Shutter Speed and Aperture Controls
Probably the most used housing features (other than the shutter), the shutter speed and aperture command dials deserve special attention when it comes to physical design and placement. The front command dial is easily accessible with your middle finger, the oversized rear wheel is hard to miss with your thumb, and both rotate smoothly requiring little torque to rotate. Making quick adjustments without taking your eye away from the viewfinder or hand off the right handle is simple.
Shutterspeed and aperture are the two most controlled camera functions, especially in situations where lighting conditions are constantly changing.
Frame Rate of Camera
The D7100 will shoot up to 7 FPS, but if you plan on shooting 14-bit RAW files, it tops out at 5FPS. This is more than enough for the vast majority of shooting situations, but may not be enough for very fast moving subjects, or capturing very brief behaviors. Additionally, the camera's buffer is somewhat small, so I found myself having to pace my shot bursts in order to maintain the 5FPS rate.
High frame rate allowed me to capture this quick sequence of a Great White breaching in Guadalupe.
Shutter Release
The shutter release lever always worked well. Half-depressing the shutter without making unnecessary exposures was easy, but when you needed to take shots, it was always quick to respond without having to move your finger too far. Some housings that I've tested in the past felt far too "spongy", requiring my finger to travel uncomfortably far before activating the shutter, but Sea & Sea got it right on the D7100.
Sea & Sea's shutter release gives the photographer a good feel of when the shutter is half pressed, and focused on that can't-miss subject, like the Great White.
Fiber Optics and Pop-up Flash
Maneuvering around a submerged cage, trying to shoot great whites with 2-3 other people, each with their own camera and strobes, can be a little tricky. However, being able to completely remove the strobes underwater is a great help. This is where fiber optic ports come in very hand. The MDX-D7100 includes a pair of fiber optic ports as a standard feature, in addition to housing mechanisms which raise or lower the camera's pop-up flash. Switching between ambient light and strobe-lit shots was dead simple.
The ability to quicky switch between strobe and ambient light is invaluable, especially when photographing near the surface.
Camera Resolution
At 24MP, the D7100 has the most pixel-dense sensor in Nikon's range. While this is 50% less resolution than its big brother, the D800, this still offers plenty of resolution to make massive prints, and gives you the freedom to significantly crop images while still maintaining enough resolution for online/magazine publications.
However, because the D7100's sensor is so much more pixel-dense than anything Nikon has released in the past, the sensor's effective resolution at very narrow apertures (F22-64) will be limited by diffraction effects (loss of detail/sharpness when light passes through a small opening). But, in a similar way that high-ISO noise effects can be nullified (see above), these diffraction effects can be somewhat negated if your intension is to display them only in small formats (online, magazines, small prints, etc.).
The D7100's resolution produces photos suitable in a range from online publication to massive wall prints--maybe not as big as this whale shark, though.
Housing Size
Compared to large pro bodies and their correspondingly bulky housings, the small form factor of the D7100 and Sea & Sea MDX-D7100 housing was refreshing. I spent 6-8 hours in the water every day, constantly free-diving down to 40-80 feet, and never felt that the housing was getting in the way, even with a large dome port installed. Additionally, saving a few pounds of equipment when travel to remote places could mean the difference between being under their baggage allowances, and paying hefty overweight fees.
Having a compact housing - even for an SLR - makes manuvering and long hours in the water more manageable.
Port Changing System
New to the D7100 housing is the ability to operate port lock and lens-release without having to remove the back of the housing. Previous housings required almost complete disassembly to change lenses or ports, but that's now a thing of the past on the MDX-D7100, and hopefully on all future Sea & Sea housings as well. Not having to take the back off of the housing means one less o-ring to deal with each time you need to swap lenses/ports. So, every time you swap gear, it will not only be a quicker process, it will also be safer for your camera. Being able to quickly switch lenses came in handy when shooting white sharks with different personalities - when particular sharks would come very close to the cage, I'd keep the 10-17mm fisheye on, but when only shy sharks were around, I'd quickly switch over to a tighter 12-24mm rectilinear lens instead.
Have your macro lens on and two Great Whites appear below the dive boat? Switching ports with the Sea & Sea housing is made quick and simple, with an exterior lock.

Video and the Big Red Lever
Without any prior knowledge about which housing control does what on the Sea & Sea MDX-D7100, it is glaringly obvious that the large red lever governs the RECORD function on the camera. Designated record buttons on cameras are still a relatively new development, and their position on camera housings have not yet become "standardized", so the bright red color of the lever helps aspiring underwater videographers quickly locate it, while they get used to the housing. The lever can be activated with your right thumb, without taking your hand away from the grip, so videos can start and finish almost seamlessly.

Editor's Note: As with all of Keri's reviews, we find ourselves with a surplus of amazing images. Here are just another smattering of shots from the assignment that show off the capability of the Nikon D7100 and Sea & Sea housing.
---
When purchasing underwater photography equipment like the product mentioned in this article, please support DPG by supporting our retail partner -- Backscatter.com.
RELATED ARTICLES
Be the first to add a comment to this article.
Newsletter
Travel with us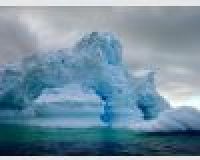 Antarctica
Plan Your Adventure >
Featured Photographer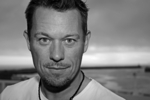 Christian Skauge
Expert Photographer
Christian Skauge took up underwater photography in 2004 and never looked back. His passion is macro photography - critters, fish portraits, patterns and textures. As can be seen on his website, he is also keen on nudibranchs...