Articles
"Sea of Light" By Richard Salas
February 16, 2010 @ 02:49 PM (EST)
I know a lot of American divers who have never dived in United States waters. The Caribbean is so close that it is very easy to just hop on a plane for a weekend; and the appeal of the Indo-Pacific's unparalleled biodiversity is just too strong for those who can get there.
I am guilty of this myself. I went diving in Miami once, for one dive, with someone who wanted do their resort course in 2007-- and that's it for my home country. Since then, I have been diving in 12 other countries, and much of it on the other side of the globe.
Despite being very far removed from this world personally, I have come to realize there is a strong group of hardcore American divers. If they had home base it would be California. These divers, united by their love of the cold, "kelpy" waters, just don't "get" how some Americans can ignore their backyard.
Although I have never met Richard Salas, when he sent me his book, SEA OF LIGHT, I could tell he was part of this Cali crew.
"Sea of Light" is his 12"x24," impressive coffee table book and it's clearly his labor of love.
A studio photographer who makes a living photographing indoors for catalogues and the like, Richard's true passion is underwater photography, and his studio of choice is California.
Fearing that his beloved California was being unfairly overshadowed by the more exotic destinations, Richard was determined to show people how beautiful domestic diving could be. He focused on the Channel Island Marine Sanctuary, where he spent five years collecting images.
The images are really the star of SEA OF LIGHT, and I spent much more time examining the image rather than reading the text. They are clearly the work of an experienced underwater photographer with a strong grasp of lighting and composition. His technical abilities are enhanced his by clear understanding of the biology of marine life, which makes for some striking images.
There is text in the book, but it is there to complement the images. As a result, this book is neither meant as a guide to diving the Channel Islands nor could it be used as a travel resource. Although there is a brief description on diving the channel islands, the text is not so much factual, but is instead descriptive and personal, giving the reader the feeling he is diving beside Richard.
Whether or not this was Richard's intention, I believe he has created a book especially targeted to other divers and underwater photographers, rather than the general audience. As someone who spends the larger part of every day dealing with the underwater photography world, I am glad to see a book that is not about the critters of Lembeh or reefs of Raja, mantas, whale sharks or sea turtles. I love those topics as much as the next person, but they have been done before, and are a bit tired now.
I admire Richard's dedication to the Channel Islands as a special environment and his desire to show the world why he loves it so much. His passion for the area is obvious and makes me want to go out photograph them myself.
But, because this beautiful book has been published in limited quantity, it carries a hefty price tag at $75, expensive even for the format. For the price, I wouldn't have minded some more specific and useful information about the Channel Islands themselves, making the book slightly more valuable as a reference.
SEA OF LIGHT is about a destination that is not at the top of most underwater photographers' "need to dive" list. In fact, it's not on most Americans' need to dive. However, Richard has tried to demonstrate through his photography that overlooking the Channel Islands is a mistake. I think he has succeeded in showing us that the Channel Islands are a unique and worthy underwater photography destination.
The book can be purchased at Seaoflight.net. You can also see more of Richard's images in his DPG Gallery
RELATED ARTICLES
Be the first to add a comment to this article.
Newsletter
Travel with us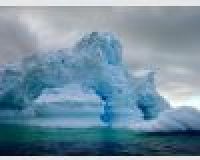 Antarctica
Plan Your Adventure >
Featured Photographer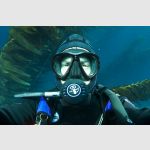 James Forte
Expert Photographer
In 1990 he moved to Santa Barbara, Ca to attend college and found his new surroundings above and below the coastal American Riviera, full of adventure and visual beauty. James soon discovered the Channel Islands Marine...