Articles
Sailing with Sirens: Underwater Photography in Fiji
By Steve Fish
It had been many years since I was last in Fiji. I had always intended to return to those magical islands and the people whose friendliness is the stuff of legends. My last trip to Fiji was two passports ago.
Sometimes when you return after a long absence to a place that you loved when you first visited, it doesn't live up to your memories. This is definitely not the case with Fiji. It still holds the same unpretentious charm that it had so many years ago when I was last there.
This trip was for the maiden voyage of the Fiji Siren, the newest addition to the ever-expanding Siren Fleet. The Siren fleet really knows how to build liveaboards; and with each new boat they raise their level of the state of the art.
If you've ever been on one of the Siren Fleet's boats before, the Fiji Siren will have you feeling right at home and pleasantly surprised both at the same time. The dive deck is spacious and well appointed. You set your tank up when you arrive onboard and never need to worry about it the rest of the trip. There are convenient storage drawers right at your dive station for your small items such as masks, defoggers and other accessories.
Your BC, fins and camera gear is loaded onto the tender boat just before the dive so you only have to suit up and step on with your mask and you are good to go. After the dives, your gear is returned to your dive station to be refilled, and the dive deck staff will rinse and hang your wetsuit for you. All you need to do is relax and enjoy the hot beverage of your choice that they serve on the dive deck when you return.
For photographers, there are excellent facilities for you to setup and store your gear in the main salon. There are plenty of power points for charging and every diver has not one but two large storage drawers to keep essentials close at hand. Camera towels are also provided in the salon for use at your camera workstation.

The workspaces are even big enough for my huge RED housing and associated paraphernalia.
Underwater Photography on the Fiji Siren
Our first stop was at a sheltered bay near Raviravi on the South coast of Vanua Levu for some easy setup dives. Then we were off to the Namena Nature Reserve, a protected area of reefs, walls and bommies surrounding Namenalala Island.
You can count on extremely clear water here due to its remote location away from large land masses. It has deep walls that featured Gray Reef and Whitetip Reef Sharks, schools of Barracuda and Trevally, some nice Manta sightings, beautiful coral bommies and nicely protected night dive sites. The shallow reefs had a healthy cover of hard corals and the bommies were dripping with the beautiful soft corals that Fiji is justifiably famous for.
From Namena reserve, we headed up to the world famous Somo Somo Strait that runs between Vanua Levu and Taveuni. I was looking forward to this portion of the itinerary because I remembered the Somo Somo Strait as one of the highlights of my prior Fiji trip. Specifically, I was looking forward to diving the Great White Wall.
Don't worry, it get's its name from the white soft corals that coat the wall, not from the infamous shark species. I'm happy to say that it's still the magical dive that it was years ago. This is a dive that you want to do when there is some current running because that's when you will see the white soft corals in full bloom. You also want to dive it when the current is running the right way so that you can drift between the two tunnels that connect the shallow reef to the wall.
The Siren dive team nailed the timing perfectly on two dives. You could swim from the shallow upper reef, down through the tunnel that exits on the deep wall, drift along the wall to see the white soft corals in full bloom, rise to the shallower tunnel and exit through it back up on the upper reef. At that point there's a slight counter current that will take you back to the first tunnel to do it again if you wish. I did it 3 times on one of the dives! In addition to the white soft corals on the deeper section of the wall, there are some beautiful colorful soft corals on the upper section too. The Great White Wall is but one of the fabulous dives available in the Somo Somo Strait.
Soft corals, anthias and blue water provide an explosion of color that Fiji is famous for.

Fiji's clear waters give you loads of wide angle opportunities.
Sharks and Mantas frequent the walls and reefs, this one at Namena Nature Reserve.

There's small stuff too. Most people think wide angle when Fiji is mentioned, but there's good macro and close-up too.
Some of the walls have a good selection of both hard and soft corals.

The tops of the bommies are loaded with colorful life.
The final region we covered was the 'Bligh Water" North of Viti Levu. We dove some of well known sites in that area including "E-6" and "Hi-8". If you know what those names mean, you've been around for a while! E-6 has spectacular walls coming within just a few feet of the surface. It has brilliant soft corals, dramatic swim throughs and canyons as well as shallow hard coral gardens.
The best part of the site is that the boat can moor directly to it allowing for "open deck" diving. You can get in and out at your leisure. If you wind up on the far side of the reef when you finish your dive, you just surface and the tender boat brings you back. I managed to make a full lap around the reef in about an hour and 15 minutes. At Hi-8 we also moored directly to the site and had another open deck. We did "Mellow Yellow" as our last dive of the trip and it proved to be one of the best for stunning soft corals surrounded by clouds of colorful Anthias. I spent a whole hour just "mowing" back and forth shooting video scenes of the frenetic activity.
My final dive of the trip at "Mellow Yellow" was jam packed with colorful Soft Corals and Anthias feeding in a very mild current. It was a perfect end to the trip. Photo credit: Steve Fish

Fiji Travel Tips
Fiji Siren trips begin at Volivoli Beach Resort on the northern tip of Viti Levu. If you can do the drive in the daytime, you will be rewarded with some spectacular scenery. Some of the guests on this trip had arrived at Volivoli Beach Resort a day or two earlier and used the time there to relax and prepare for the trip.
One other thing to note about traveling to Fiji (or any dive destination for that matter) is making sure that you are on a "diver friendly" airline. These days, luggage restrictions have more impact on UW Photographers than almost any other segment of the travel industry. Lets face it, we can't just travel with shorts and T-shirts on our tropical vacations.
I chose an airline that had attractive fares (Fiji Air) but turned out to be very restrictive in the amount of checked luggage allowance, only 40 lbs and no allowance for sporting goods. They had such a high excess baggage rate that my excess luggage charge at the airport was more than the total cost of the flight. So beware of what looks like a good deal, it might come back to haunt you when you check in at the airport. When diving the Fiji Siren, if you are going to be way over the restrictions, you have the option of using their complimentary dive gear.
RELATED ARTICLES May 4, 2021 6:00 AM
Sandy Queenta
wrote:
<a href="https://megacanabisdispensary.com/product/big-chief-carts/"> Ultimate big chief carts.</a>
<a href="https://megacanabisdispensary.com/product/cookies-carts/"> Best cookies carts online.</a>
<a href="https://megacanabisdispensary.com/product/dime-carts/"> Are you looking for where to order dime carts?</a>
<a href="https://megacanabisdispensary.com/product/exotic-carts/"> Best place to buy exotic carts near me.</a>
<a href="https://megacanabisdispensary.com/product/gold-coast-clear/"> Best gold coast clear online.</a>
<a href="https://megacanabisdispensary.com/product/buy-glo-extracts/"> Ultimate glo extracts.</a>
<a href="https://megacanabisdispensary.com/product/icecapz/"> Where to order icecapz online?</a>
<a href="https://megacanabisdispensary.com/product/jungle-boys-strains/"> Best place to buy jungle boys.</a>
<a href="https://megacanabisdispensary.com/product/king-pen-gelato-500mg/"> Are you looking for king pen gelato?</a>
<a href="https://megacanabisdispensary.com/product/krt-carts/"> Best krt carts near me.</a> Newsletter
Travel with us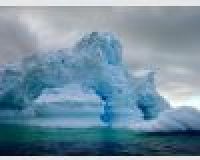 Antarctica
Plan Your Adventure >
Featured Photographer
Thomas Peschak
Expert Photographer
Thomas P. Peschak is a photographer, marine biologist and author based in Cape Town, South Africa. For more than 10 years he has dedicated his life to photographing, researching and documenting Africa\'s wildest oceans and...