Articles
Q&A: NOAA's Robert Pitman on Photography in Marine Research
By DPG Staff, June 30, 2015 @ 05:30 AM (EST)

If you were to poll underwater photographers about their dream job, a frequent response would probably be "photographing marine mammals on a research vessel Cousteau-style."
The reality is that the opportunities to fulfill this fantasy are few and far between. Researchers like NOAA's Robert Pitman rely more often on distribution surveys, tissue samples, and identification images from the surface (much to the bemoaning of underwater shooters). Pitman, one of the most respected cetacean researchers chatted with DPG about why underwater photography is rare in his field and—more importantly—how you can sniff out opportunities to join the scientists on an expedition of your own.


DPG: There aren't many opportunities out there to hop in the water with marine mammal researchers. What are some of the challenges to getting up-close images of your research subjects?
Robert Pitman: Currently, relatively little cetacean research makes use of underwater photography. Most of that research is done from above water, including for example, abundance and distribution surveys, collecting tissue samples for taxonomic and population research, and collecting identification photos for estimating population sizes and studying demographics. Because of this, and the fact that many species of cetaceans are fast-moving and wary of humans, underwater photography has not been a big part of cetacean research to date.

DPG: Specific to your work, what are some of the challenges of including underwater photography in your research arsenal.
RP: I work mostly in Antarctica, where the underwater visibility is often minimal, temperatures are sub-freezing, and the animals move about quickly, making them very difficult to record. I would, however, love to know more about the behaviors of the animals that I study, and I look forward to using some of the small, suction cup cameras that are being developed that can be temporarily attached to live whales to get more insight into feeding and social behavior of various species.


DPG: How could someone looking to use their photographic skills get into the research realm?
RP: A person with specific underwater filming skills would do best to directly contact cetacean researchers, because researchers will know what the relevant questions are, where the animals are to answer those questions, and most importantly, they will have the necessary permits to work with marine mammals. Perhaps the best place to start would be to submit an email inquiry to the marine mammal Listserv (MARMAM).

DPG: Can you give a specific research project where underwater imaging has proved to be an invaluable asset.
RP: In Antarctica, a colleague of mine has been working with National Geographic Society and putting "CritterCams" on leopard seals to learn about their predatory habits and social interactions underwater. He has gained tremendous insight into the foraging behavior and prey preferences of leopard seals because of this technology. Suction cup cameras have been successfully used on humpback whales and have shown for the first time that they actually feed on the bottom at times.


DPG: Outside of the research, how would you describe the ability for photography to help raise awareness for cetaceans (and other marine life)?
RP: Underwater photography can give us unprecedented views of whales and dolphins in their normal habitat, which can raise public understanding and appreciation for these spectacular creatures without having to keep them in captivity. When a large whale rolls its eye and takes a long look at you underwater, you become aware that this is a living, sentient animal, and a being that should be protected from harm. It can be a life-changing experience and photography can take the masses there.

Robert Pitman
RELATED ARTICLES
Be the first to add a comment to this article.
Newsletter
Travel with us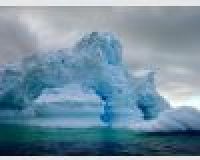 Antarctica
Plan Your Adventure >
Featured Photographer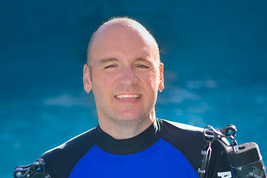 Alex Mustard
Expert Photographer
Alexander Mustard, 30 from the UK, has been an underwater photographer since he was nine years old, and is a total digital convert, currently shooting with a Nikon D2X in a Subal housing with Subtronic strobes. Alex's...