Articles
Review: Vivid-Pix Land & Sea Scuba One-Click Image Editing

Shooting and editing RAW files can be a challenge for underwater photographers who don't have the time or inclination to learn sophisticated software. But high-resolution JPEG files—while much less malleable than RAW files—still have plenty of data to work with, as long as you don't stretch the file too thin in the process.
Vivid-Pix Land & Sea Scuba promises to provide amateur underwater shooters with an affordable, easy-to-use solution for basic JPEG editing. Image correction is accomplished with a single click, and then finessed with a handful of simple color, contrast, and brightness sliders.
Putting software through its paces, I wanted to see if it delivered as promised, and how the results compared to Adobe Lightroom and/or Photoshop.

How It Works
Once the software is installed and activated, you can get started straight away by clicking on the "Select Image" icon at the top left of the main window, and choose an image or group of images from the ensuing browser.


A screen with nine versions of your photo will appear. Click on the thumbnail with the best brightness and contrast, and the main editing window will open.


Finesse the edit by rotating, cropping, or adjusting any of eight sliders. There's even a fisheye distortion adjustment available.


If you want to rotate and crop the image, you must rotate it first. To crop, simply click and drag across the picture until the outline of the crop is placed where you want it. If at any time you want to reset the crop, double-click on the cropped picture and choose "Yes" in the dialog box to reset.

You have the option of saving the settings as a preset to use on similar photos.
I found that unless the images to be batch-processed were almost identical, the results could be quite inconsistent from image to image. The most useful for me was a high-contrast Black and White preset.
Finally, choose the desired output resolution. "Sharing" creates a small file perfect for email or social media, while "Full" is suitable for printing. You can also choose to generate both sizes at once by selecting "Both."
When the image is saved, the original JPEG remains untouched, and a new file is created, with the file name extension "_Vivid" added to the original filename. You can do to Land and Sea Scuba > Preferences to customize the extension.


If you've selected multiple images to edit, the next one in line automatically opens in the nine-version pane. To reset all edits, click on the "Return to 9-up" button in the middle of the main editing window.

Results
My results during testing varied quite a bit depending on the characteristics of the image I worked with. As you might expect, evenly lit shots without too much dynamic range fared best. In the following five test cases, the animations cycle through sequences of three images: the original image, the Vivid-Pix result, and—for comparison—the result when adjusted in Adobe Lightroom or Photoshop.


Here, the result with Land & Sea Scuba is pretty good. I had a hard time keeping the sand from clipping in the highlights, and because the tools in the software are all global, I was unable to eliminate the ambient light that stubbornly lingered from the original.


Again, Land & Sea Scuba made a nice difference from the original. However, the result is a bit "punchy" for me. I couldn't simultaneously lower the brightness without sacrificing contrast.


This shot of a manta is really like two separate photos, and each photo needs a separate white balance. Land & Sea Scuba does a great job on the manta, but the reef gets overcorrected.


All nine options for this shark picture were very red. Backing off the "Depth" (Cyan/Blue) and "Emerald" (Cyan/Green) sliders restored some cool, more neutral tones. Setting a negative value on the "Vividness" (Saturation) slider also helped.


Wrecks are perfect candidates for black and white conversion, and Land & Sea Scuba does an admirable job. Sliding the "Vividness" slider all the way to the bottom desaturates the image, and bumping up contrast gives it some nice punch.

Conclusion
Though a far cry from pro-level editing software, Vivid-Pix Land & Sea Scuba is perfect for the shooter who wants to zip in and out of post without much of a learning curve, and without fussing over every little detail. The software is straightforward and easy to use, and definitely lives up to its promise as a time-saver.
The software is no Lightroom, however, and underwater photographers should understand the trade-offs:
JPEG files may have some advantages for amateur shooters, but without RAW files, the big juicy center of potential image-editing data is missing.
The lack of local editing capacity limits the kind of images that Land & Sea Scuba works well on. The scope for adjusting specific areas of an image independently and non-destructively is huge in software like Lightroom and Photoshop.
A significant limitation of the Land & Sea Scuba package is the absence of a tool to address backscatter, which especially plagues beginners. Lightroom and Photoshop provide a hefty array of tools and techniques to get rid of unwanted goo.
No database: Lightroom's super-powers rely on an unintuitive, but ultimately amazing, database to help keep digital shooters of all skill levels organized.
Of course, Land & Sea Scuba is not intended to compete with Lightroom or Photoshop. If you shoot underwater on a strictly hobbyist basis, then the Vivid-Pix software will work wonders for your images. If you approach underwater photography with any kind of seriousness, then it's time to bite the bullet and dive into the complexities of Adobe's software.


For more information, check out the Vivid-pix website. The Mac/Windows software is a one-time purchase of $49.99, and there's also an iOS app version (iPhone/iPad) for $24.99. A limited free trial of the PC software is available.

---

About the Reviewer: Erin Quigley is a Adobe ACE certified digital imaging consultant specializing in customized workflows and editing strategies using Adobe Photoshop and Lightroom. She is an award-winning underwater photographer and video editor, and creator of GoAskErin.com, which provides one-on-one instruction, custom video tutorials, and Photoshop and Lightroom resources specifically developed for the underwater photographic community. Along with her private consulting business, Erin runs the Go Ask Erin digital help desk online and at The Digital Shootout. She also writes the Imaging Techniques column for Scuba Diving magazine.
RELATED ARTICLES
Be the first to add a comment to this article.
Newsletter
Travel with us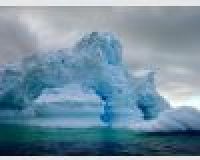 Antarctica
Plan Your Adventure >
Featured Photographer
Stephen Wong
Expert Photographer
Stephen was born in Hong Kong and studied in N.America. Though with a couple of master's degrees, he has become full time marine photojournalist since 1997. Now worldwide capturing images with wife, Takako Uno. Works have...