Articles
Review: Underwater Photography Video Courses by Deke McClelland and Hergen Spalink

Learning a new skill, whatever it may be, can feel a bit daunting at first. Only a small percentage of the population actually scuba dives and an even smaller proportion of that number takes up underwater photography. For those just starting out in underwater photography, it can be a rather lonely process. Fortunately, we are seeing more and more people picking up the hobby, and the demand for great learning materials, like those on DPG, is increasing all the time.
Training with accomplished underwater photographers can also be hugely beneficial, and there are lots of excellent workshops out there to fast-track your skills. But these require a significant commitment of time and money, and many prefer the flexibility of learning from home and working at their own pace. Enter seasoned pros Hergen Spalink and Deke McClelland, who have teamed up with the folks at Lynda.com to bring us a new approach to learning underwater photography—via video tutorial. In this thorough and concise three-part series of underwater photography courses, you will learn all you need to know to get started in this exciting field.

Learning with Lynda
Lynda.com has always been an invaluable learning resource for me personally. The subscription-based video library offers access to a multitude of creative courses by experts in their respective fields. Learning a new skill has never been easier. If you haven't given it a try, it is definitely worth a look. A basic membership on Lynda.com costs $19.99 per month.
One really great feature of Lynda.com courses is the ability to take notes within the module. I also particularly like the fact that they include a transcript of each video. Sometimes, I just prefer to read rather than listen, and sometimes, viewing a video may not be conducive to your environment. It's nice to have this option if you find yourself in public without any earbuds handy. Even better, with an upgraded membership, you can download the course to view offline when Internet service is unavailable.

The three courses are clearly organized on Lynda.com, making each one a breeze to navigate
Meet Your Hosts: Hergen Spalink and Deke McClelland
Underwater photographer Hergen Spalink and Photoshop guru Deke McClelland met while scuba diving the Lembeh Strait in northern Indonesia.
Hergen is a PADI dive instructor, photographer, and co-founder of Got Muck, LLC—a travel agency that specializes in underwater dive safaris. Together with his partner, Kerri Bingham, he has been leading trips around Southeast Asia since 2011. Hergen's brilliant underwater images have been published in many print and online publications around the world. (Full disclosure: Hergen was also formerly Managing Editor of DPG.)
His co-host, Deke McClelland, is an author and lecturer on everything from Adobe Photoshop to computer graphics and design. He has a whopping 80 books published and considers himself an amateur underwater photographer—despite his humility he has created some very impressive images.
Together, they have compiled an invaluable resource for budding underwater photographers. Their approach is straightforward and informative while their personalities and passion for underwater photography complement each other well throughout this roughly eight-hour series of courses.

Course Organization
The series is broken down into three courses: fundamentals, wide-angle photography, and macro photography. Each one takes roughly three hours to complete—leaving room for breaks and note-taking. Lynda.com offers free samples from every course for anyone on the fence about committing. One of these free videos, "It's Better Underwater," from the fundamentals course, reveals what it's like to scuba dive and the awesome marine life encounters one can expect.
The courses are structured by chapter and each chapter features several videos. The great thing about Lynda.com is individual videos tend to be kept short, with the average video running for about four minutes. This is surely by design—as the typical attention span is famously short! By structuring it this way, students do not feel overwhelmed by the remaining time left in the chapter, and are probably more inclined to finish the module.

A free sample from the fundamentals course: "It's Better Underwater"
Master the Basics
The first course in this three-part series, Learning Underwater Photography, provides a general introduction to the field of underwater photography and is great for beginners. The course touches on different concepts, from the exposure triangle to metering modes and focusing. It also gets into the different types of housings and lights available and provides a good rundown of things to keep in mind before you buy.
What I like about it is that it doesn't assume the student is well versed in the photographic principles and starts from the very beginning. Of course, this is easy to skip over if this is something the student is familiar with. It also gets into the various lenses that are most appropriate for underwater photography—and most importantly, the hosts explain why.

Showing the difference between full-frame and cropped sensors

It was exciting to see a chapter dedicated to the care and maintenance of underwater housings as I very often find new underwater photographers not taking this seriously enough. Let's face it, the equipment isn't cheap so knowing how to properly care for it (and actually seeing it performed rather than reading about it) should save a few housings from floods. The pre- and post-dive checklists provided are also great additions to the chapter.
The fundamentals course even touches on the somewhat intimidating next step of post-processing in Adobe Photoshop and Lightroom. We've all known people who take images and let them sit on memory cards. The videos in this chapter introduce students to proper import and organizational skills for creating and maintaining their image libraries. And in subsequent courses, the hosts get into how to process different types of underwater images.

Understanding depth of field with different aperture values
Go Wide Right
While most people assume wide-angle underwater photography is easy, learning how to properly light a vast seascape can take some practice. In this second course, Underwater Photography: Wide Angle, Hergen and Deke dive into the different techniques surrounding this particular genre of underwater photography as they teach students how to blend ambient and artificial light as well as how to creatively compose images. Whether you are interested in learning how to achieve perfectly exposed over-under images, brilliant reef scenes, dramatic sunballs, or captivating close-focus wide-angle shots—the course has you covered.

The hosts take you through lighting setups for a variety of situations

It is certainly geared towards those who have a basic understanding of photography and should really only be approached after having the fundamentals down. It's great to see an entire chapter dedicated to the various wide-angle lighting situations you'll encounter underwater. Students will also walk away with a thorough understanding of how to utilize in-camera histograms to properly expose a scene.

Adjusting the shutter speed can produce wider or sharper rays
Don't Sweat the Small Stuff
Capturing images of miniature sea creatures can be very rewarding. It certainly requires a lot of patience, but a lot more than that goes into achieving great results. In this final course, Underwater Photography: Macro, Hergen and Deke introduce students to the fascinating world of the miniscule.
Lighting an underwater macro image is an extremely important aspect, as ambient light tends to take a backseat in this genre of photography. Students are introduced to key and fill, shadowless, and directional lighting—as well as a creative lighting technique known as snooting. Still, at 1:1 magnification, if you aren't properly focused on your subject, the lighting doesn't matter. Deke and Hergen touch on critical focus, different focus modes, and investing in a dedicated focus light.

Understanding the benefits of TTL in certain situations

In later chapters, they delve deeper into more advanced topics such as shooting macro subjects on night dives, capturing the amazing colors of biofluorescent organisms through the use of special UV lights, and how to achieve images of some of the tiniest creatures in the sea—known as super macro. I personally have not tried florescence photography, so it was interesting to view one of the sections as a complete beginner.
At the end of the course, Deke and Hergen take you through the process of editing an underwater image—in this instance, a Rhinopias fish—from start to finish. It's a great opportunity to see firsthand how RAW images should be processed and a nice bonus to have in a photography course.

Comaprison of macro photography with and without a snoot
Final Thoughts
Lynda.com is an excellent platform for a complex topic such as underwater photography. It provides a clear outline and delivers each topic in the most concise way possible. The creators of this series of courses, Hergen Spalink and Deke McClelland, aren't just super knowledgeable—the dialogue between the two is just plain fun to listen to.
I especially love each of the host's personal anecdotes, which really add to the learning experience. Talking about the different species of marine life and the stories behind each image brings the courses to life. The tales are short and sweet and don't distract from the learning process.
While this three-part series is clearly designed for the beginner to intermediate-level underwater photographer, it leaves room for all to grow with more advanced topics provided later on. While hardly anyone learns underwater photography in a classroom, it can never hurt to sit through a course geared towards beginners—you may just be surprised by a new concept or two.
RELATED ARTICLES
Be the first to add a comment to this article.
Newsletter
Travel with us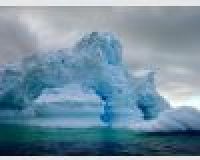 Antarctica
Plan Your Adventure >
Featured Photographer
Eric Cheng
Expert Photographer
Eric Cheng is the Chief Editor and Administrator of Wetpixel.com. He has authored many web journals documenting his trips around the world, and has been published in numerous publications, both in print and on the web. Eric has...