Articles
Review of the i-Turtle Smart TTL Strobe Trigger by TRT-Electronics
The i-Turtle Smart allows you to fire your strobes optically as an alternative to electronic triggering

Back in October 2016, I took delivery of my new Subal ND500 housing from Backscatter and could finally get my Nikon D500 underwater. As I had been doing for many years, I triggered my strobes via electronic sync cables, which were reliable but also heavy, especially when you factor in carrying backup sets when traveling—two pairs of singles and one dual just in case of bulkhead failure. So I started investigating my options for a fiber-optic triggering system, as the D500 doesn't have a built-in pop-up flash like my previous cameras, the D7000 and D200.
My research led me to the only available option for my Subal housing at the time, the i-Turtle from Hungarian manufacturer TRT-Electronics. So I bit the bullet and I purchased one, allowing me to ditch my hefty sync cords in favor of super-model thin optical cables that weighed a fraction of their tubby electronic predecessors. Fast-forward to 2019 and I am now an ambassador for TRT-Electronics, having tested and provided feedback on each new generation that owner, designer and TTL technical whizz-kid Balázs Kurucz has subsequently produced.

Capture the perfect exposure and composition with burst shooting in TTL mode

The current model for Nikon cameras is called the i-Turtle Smart, and versions are also available for Canon (e-Turtle Smart), Sony (s-Turtle Smart) and Olympus/Panasonic (o-Turtle Smart) cameras. They support strobes from Ikelite (DS160), Inon (Z-240/Z-330 but the same protocols work for the D200, D2000 and S2000), Sea&Sea (YS-D1, YS-D2, YS-D2J, YS-110a and YS-250), Subtronic 160 and 270, plus the new OneUW One 160X. TRT-Electronics plans to keep this list updated, including adding the new Retra Prime and Retra Pro when they are eventually released, implementing the High Speed Sync (HSS) mode that will be available as a feature on this model.
There is also a "Mobie" version of each model of trigger. These are designed for use in underwater housings that don't have enough space above the hot shoe for the TTL unit. Instead, the TTL unit is connected to a separate hot shoe via a four-inch cable, allowing the user to place the trigger somewhere in the housing where there's an empty space.

Smart Turtles (clockwise from top-left): For Nikon, Canon, Sony, and Panasonic/Olympus
i-Turtle Smart Setup
First ensure the i-Turtle Smart is fully charged using a standard micro-USB cable (see below on how to charge). You then need to configure the i-Turtle Smart to your camera and strobe models via downloadable software called Smart Turtle Loader (available for both PC and Mac). You can download the latest version, together with PDF User Manuals from here. The setup is an easy process:
Switch off the i-Turtle Smart
Connect the USB cable to the i-Turtle Smart and your computer
Start Smart Turtle Loader
Switch on the i-Turtle Smart. "Select a device" should be populated with "usbserial-xxxxxxxx" and you will see the "TURTLE connected" message
Select the strobe model that you would like to control with your i-Turtle Smart
Select the camera type: DSLR or MILC (aka mirrorless system)
Hit the "Download" button
You should then get the system message showing camera setup with selected strobe
If you are having any difficulties connecting the i-Turtle Smart to the software, there is a possibility it has gone into Deep Sleep Mode. In this case, connect the device to your camera, switch the camera on, and this should wake it up. If not, TRT-Electronics is very responsive for aftercare support via email and will be able to help.
Once the i-Turtle Smart is configured for both camera and strobe model, you will need to attach the LEDs inside your housing. These simply stick inside the optical port windows using the attached self-adhesive pads. Now connect the LED cable to the i-Turtle Smart and pop it onto your camera's hot shoe. Switch it on and you're all set to shoot in either manual or TTL mode.

Installation (clockwise from top-left): i-Turtle Smart on hot shoe; cable with self-adhesive LEDs; LEDs attached to optical port windows; selecting modes after completed installation
Manual Mode
The i-Turtle Smart works great in Manual mode and will keep up with high frame rates, unlike a pop-up flash, which will, on some cameras, default to single shot mode. The limiting factor will be your strobes' recycle time rather than that of your camera's flash.

TTL Mode
I originally purchased the i-Turtle with the intention of using it solely as an optical trigger, as I always shoot in manual mode. I had no real desire to shoot in TTL. My first venture into the realms of TTL while shooting underwater was back in 2011 while in Malapascua, Philippines using my Nikon D7000 with the internal flash, and to be honest, I really didn't like it. The shooting speed was just too slow and was more a frustration than a help, so after a single dive, I reverted back to my trusty sync cords.
But for the sake of a review, I still needed to test the TTL feature on the original i-Turtle. With the early models, switching into TTL mode whilst underwater was only possible on the Nikon version. That was achieved by activating the backlight on the power control (once the camera was configured correctly) and then it was just a matter of switching my Inon Z-240s to S-TTL, and adjusting the power dial to the correct position for the exposure compensation to be at zero. For the Canon version, you needed to select either TTL or Manual before the dive using switches on the underside of the i-Turtle. The newest i-Turtle Smart now achieves the TTL/Manual switch via the camera's menu system, so switching during the dive is possible for all supported camera models.

Shoot black or blue backgrounds easily using TTL mode

When I received the original i-Turtle I ran some dry tests in TTL mode using both Inon Z-240 and Sea&Sea YS-D1 to see how accurate and consistent the exposures were through a range of apertures. I set up my D500 with Nikkor 60mm ED lens, shooting a single strobe with no diffuser in place. Camera settings were ISO 100 and a shutter speed of 1/250s. I didn't dial in any TTL exposure compensation on the strobe. I ran through a range of whole f-stops from f/2.8 through to f/32 shooting a very cooperative plastic anemonefish that I use for classroom practice in the photo courses I run, as this shows blown-out highlights very well.
When shooting with the Inon Z-240, the D500's LCD showed some blown-out highlights at f/2.8, but at all other apertures it was accurate and exposures were consistent. When I imported the images into Adobe Lightroom CC, it confirmed what the LCD showed, with a slightly brighter image at f/2.8 with a small amount of highlight clipping on the JPEG file. The RAW file did not show any clipped highlights.
With the Sea&Sea YS-D1, the exposure was a fraction darker than with the Z-240 through the series, but still pretty consistent across the range of apertures. Again there was slight highlight clipping at f/2.8 on the JPEG file, but not on the RAW file. A small positive adjustment to the TTL exposure compensation would easily rectify the slight underexposure from the YS-D1.

Unadjusted JPEG files from my test of TTL exposure accuracy (left: Inon Z-240; right: Sea&Sea YS-D1)

Personally, even though I have the option to shoot in TTL mode, I mainly use the i-Turtle Smart in Manual mode as I prefer shooting in manual for the majority of my macro work and all wide angle. But there is one scenario where I shoot exclusively in TTL—black water photography. Many of my fellow black-water enthusiasts swear by manual mode and obtain great results, but where I feel an advantage is gained with TTL is that I do not need to take my eye away from the viewfinder to check exposure nearly as often. This is the precise time you can easily lose sight of a tiny subject that seems to miraculously disappear in front of your eyes and then relocating them in a featureless environment is not always easy!
Being able to continually track my subject through the viewfinder has increased my hit rate on black-water dives, so why not take advantage of TTL in this situation? Using an LED flash trigger ensures that my strobe recycle time is the limiting factor, rather than the camera's internal flash. If I were shooting with a pop-up flash that had the same shooting speed as my old D7000, I'd be in manual mode like most other black-water shooters.

Even if you tend to shoot strobes in manual mode, black-water photography is a great opportunity to try your luck with TTL mode

The i-Turtle Smart works effectively with wide-angle subjects as well

Charging
The i-Turtle Smart charges via a standard Micro USB cable, but note that the unit needs to be switched off to charge. When charging, a red LED illuminates on the side of the unit; the LED turns off when the device is fully charged. The i-Turtle Smart has a low battery indictor—a small flashing red LED on the rear next to the power switch. Do remember to check this before a dive, as you'll have no way of triggering your strobes if the battery runs low during a dive! This is the only downside of the i-Turtle Smart: I have wasted a couple of dives due to this, but it is only my fault for not be vigilant enough in checking.
The device's internal lithium polymer battery lasts many hundreds of shots, and you'll just need to incorporate the extra stage of checking and charging the i-Turtle Smart into your camera preparation to avoid the issue of the trigger not working during a dive. I use a small power bank, which provides numerous charges of the unit. The advantage is that I do not need to be near a power supply—I can simply open the housing, switch off the trigger, plug in the Micro USB cable, and rest the power bank on the back of my camera while the i-Turtle Smart charges.

A portable power bank is a convenient way to recharge the i-Turtle Smart
Final Thoughts
I am very happy with the various i-Turtle models I have been using over the last few years, with each subsequent model implementing new features and design improvements that make the i-Turtle Smart the best unit so far. In addition to having lighter baggage when I travel, I also have the advantage of being able to shoot TTL when desired—not to mention four fewer O-rings to check and maintain. I do, however, have to charge one extra device, but given the extensive list of items that already need charging—camera, strobes, focus lights, laptops, phones, tablets—one more can't hurt.

Increase your chances of capturing the moment by making sure every flash counts

---

The i-Turtle Smart can be purchased direct from the manufacturer, TRT-Electronics, or via various dealers, including Backscatter.
---
About the Reviewer: Alex Tyrrell is a professional underwater photographer, freelance photo journalist and underwater photography instructor. Originally from London, Alex moved to Southeast Asia in 2006 to pursue his love of diving and documenting marine life in this highly biodiverse region. He worked as a dive guide, scuba instructor and underwater photography instructor in Thailand, Indonesia and the Philippines before settling back in Thailand in 2012 to open Dive4Photos, a dedicated underwater photography training facility on the tropical island of Koh Tao. He now spends his time training aspiring underwater photographers, leading photo tours and writing for dive publications.
RELATED ARTICLES
Be the first to add a comment to this article.
Newsletter
Travel with us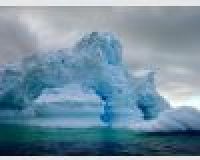 Antarctica
Plan Your Adventure >
Featured Photographer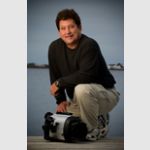 Donald Tipton
Expert Photographer
DONALD TIPTON began his professional photographic career in 1982 and has worked in commercial and advertising photography ever since. His underwater work is a celebration of color, texture, and form that few people will ever...