Articles
Review of the Sony RX100 IV in Fantasea Housing
Editor's Note: We would like to thank Fantasea for supplying the Sony RX100 IV, Fantasea FRX100 IV housing, and various accessories, and Backscatter for providing the Sea & Sea YS-D1 strobes and additional accessories, which were used in this review.


Working as a photo pro in the Cayman Islands for DNS Diving puts me in the water on a daily basis with a similar set of diving and photographic conditions. But with a long-awaited trip to Cocos Island, Costa Rica, in my near future, I was preparing myself for not only different aquatic life, but also much more demanding shooting conditions.
Taking on the photographic challenges presented by Cocos required a capable camera, and Sony's new flagship compact, the RX100 IV, proved to be more than up for the task. An impressive camera that bridges the gap between compact and DSLR, the RX100 IV is a powerful imaging machine with an exciting feature set worthy of a camera double its size (and weight), including a large, 20.1-megapixel sensor, 16 frames per second continuous shooting, and 4K internal video.
Paired with Fantasea's FRX100 IV, a shock-resistant polycarbonate housing designed specifically for the new model, the Sony RX100 IV isn't just the compact to beat; it's giving underwater photographers weighed down with bulky mirrorless and DSLR rigs something serious to think about.
1. Overview of the Sony RX100 IV
The Sony RX100 IV boasts a big one-inch sensor and a very bright lens, enabling it to produce high-quality images, even in low light conditions. As I prepared to dive in the Cocos, I saw these two qualities being a huge benefit. Deep dives, overcast/rainy conditions and a chance of low visibility especially in the thermoclines—all these play a role in requiring a camera that can handle higher ISO shooting.
Key Features (Compared with RX100 III)
Sony RX100 IV

Sony RX100 III

Price (MSRP)
$949
$799
Sensor
20.1MP 1" stacked CMOS
20.1MP 1" BSI CMOS
Lens
f/1.8–2.8 24–70mm (35mm equivalent) Zeiss Vario-Sonnar T* lens
ISO range
125–12,800 (expandable to 80–12,800)
Max shutter speed
1/2000 (1/32,000 electronic)
1/2000
Continuous shooting
16 fps
10 fps
Viewfinder
2.36M dot LCD
1.44M dot LCD
Max video resolution/rate
3840x2160 (30p)
1920x1080 (120p/60p/30p/24p)
1920x1080 (60p/30p/24p)
1280x720 (120p)
Max bit rate
100Mbps
50Mbps
High frame rate (HFR) mode
up to 960 fps*
—
S-Log2 Gamma
Yes
No
*Footage is upscaled to 1080p, but the capture resolution depends on your settings (see Section 11)

A scalloped hammerhead comes in for a close fly-by. This image was taken using natural light. I needed to use a very fast shutter speed in order to freeze the motion of the shark and the Sony's low-light capabilities allowed me to use a high ISO in order to achieve a good exposure (f/9, 1/800s, ISO 3200)

The marine life in the Cocos, especially the sharks, can be fast moving and difficult to get within "strobe" distance of. Keeping in mind that the limit for strobe effectiveness is around five feet, and that the subjects you will encounter here are generally beyond that threshold, a longer focal length lens and a fast shutter speed becomes very beneficial. The 24–70mm Zeiss lens of the Sony proved to be very handy in many situations.
The Sony is capable of extremely fast shutter speeds, giving you the ability to freeze the motion of a subject even while shooting natural light. While the camera's maximum electronic shutter speed of 1/32,000s isn't of consequence underwater, it's definitely a bonus for topside shooting, such as the speedy dolphins that often followed the panga. The RX100 IV can also fire away continuously at 16 fps, ensuring that you don't miss any of the action.
2. What's New with the RX100 IV
For stills shooting, the changes can best be summed up as "faster." The new stacked 20.1-megapixel one-inch Exmor RS CMOS sensor is now paired with a DRAM memory chip, allowing for faster processing speed. The RX100 IV can pump out 16 frames per second, a significant improvement over the Mark III's 10 fps.
In terms of video specifications, the main headline grabber is 4K video recording. And while the ability to capture more detail with this ultra high definition is a definite plus, the real key spec is the frame rate. While the RX100 III managed a respectable maximum frame rate of 120 fps at 720p, the Mark IV offers you 120 fps at 1080p.
But the RX100 IV has another trick up its sleeve—High Frame Rate (HFR) mode—which provides the ability to shoot at 240, 480 or 960 frames per second. While there are some caveats associated with shooting in HFR mode (more on this later), you can create pop-off-the-screen slow-motion footage that can't be achieved with most other cameras.

A whitetip reef shark rests on a sandy bottom
(dual Sea & Sea YS-D1s, focal length 29mm, f/5.6, 1/125s, ISO 320)
3. Overview of the Fantasea FRX100 IV Housing
With such a powerful imaging machine that is capable of results on par with many DSLRs, it is crucial to have access to the camera's full potential when underwater. The Fantasea FRX100 IV housing does just that. With access to all manual controls, on-the-fly video recording, and two setting adjustment knobs, the power of the RX100 IV is put at your disposal in a sleek, rugged and compact housing.
Fantasea FRX100 IV Housing Highlights
Depth-rated to 200 feet/60 meters
Access to all essential camera functions
Ergonomic design
Shock resistant
Leak detector/alarm
Double O-ring seal
Removable double fiber-optic cable connection
Cold shoe mount for lighting accessories
Easy and secure camera installation
Custom designed hand strap
4. FRX100 IV: Travel Friendly, Compact, and Affordable
Traveling with the FRX100 IV system is a breeze. The camera, housing, and all accessories used for this review easily fit into a Pelican 1520 case, which can be used as a carry-on, eliminating the need to check in your photography equipment.
Once in the field, the compact design of this setup really came to the fore in the Cocos' challenging diving conditions. With limited space on the panga rides to dive sites, very strong currents, and subjects that you might have to swim into the current with to achieve your desired shot, the size of your rig can quickly begin to hold you back. Having a compact setup that has the imaging power of a DSLR and internal 4K video recording allows you to be more mobile and efficient in the water but without sacrificing image quality.

In its most simple, compact form, the RX100 IV is a camera capable of impressive ISO performance, 4K video and ultra slow-motion footage
The adjustment knob on the left side of the housing, which is easily accessible with your left pointer finger, sports deep grooves allowing you to make fine adjustments with the use of a single finger. The second adjustment knob is slightly harder to use, necessitating the use of two fingers to twist the knob in order to change your desired setting. Although the control was very responsive and easy to use, it does require you to remove your hand from the housing to make an adjustment.
5. FRX100 IV Controls and Ergonomics
The FRX100 IV housing offers two different setting adjustment knobs. Both can be customized to give you control of the settings you desire. I configured the knob on the left side of the housing to adjust ISO, which was easily controlled with the use of my left pointer finger. I shot many dives with just the use of natural light and having easy access to my ISO setting was very beneficial. It's also handy to have quick control over ISO when using a video-capable compact like the RX100 IV.
The second customizable knob is the center button of the D-pad on the backside of the housing. I designated this to adjust my shutter speed. Adjusting of the setting requires two fingers in order to rotate the actual button, but it's still very user friendly, fast and efficient. Again, the key thing here is that the Sony's customizability helps you assign the controls most suited to your specific shooting scenario—be it video, natural light, or strobe-lit photography.
It's worth noting that the housing also has a switch that enables you to pop up the camera's internal flash, just in case it was overlooked in setup. I found this very useful, especially for quick setup changes between dives.

The full manual controls of the RX100 IV made it a breeze to create the diver silhouette for this image (dual Sea & Sea YS-D1s, focal length 24mm, f/8.0, 1/320s, ISO 160)
6. Strobe vs. Natural Light Photography with the RX100 IV
Given the conditions and wildlife of Cocos, shooting in just ambient light proved to be my most-used setup of the trip. By simplifying the rig, I was able to focus more on exposure and composition without worrying about the current or fast swimming disrupting strobe position. This not only proved to be beneficial for the conditions, but also highlighted the ability of a setup only slightly larger than a smartphone.
By shooting without an artificial light source (either stills or video) on a deep dive lacking sunlight, colors can become hard to produce properly in camera, the dreaded blue hue taking over your images. Knowing there would be very little ambient light at the depths I would be shooting at, I went straight for a Kelvin temperature of 9900 K. Since 9900 K is the maximum Kelvin temperature that can be set on the Sony, I decided to add a White Balance Shift of "+3 Magenta" in post to add a little more red into the shots.

Shooting in natural light takes advantage of the RX100 IV's powerful image processor. Here, I was able to take a variety of images of an approaching hammerhead without having to wait for strobes to recycle

Having said that, the RX100 IV setup really does work well shooting with strobes and manual exposure for wide-angle photography. With the addition of a dual handle tray and two strobes, some of the compactness of the setup is lost, but it is still considerably smaller and lighter than a DSLR setup.
Usefully, the Fantasea FRX100 IV housing comes with two removable plates that fit over the camera's built-in flash. The first is a diffuser, which is designed for those who want to just use the camera's flash as a sole light source. This diffuser softens the light and increases the angle of coverage. Having said that, if you're serious about using artificial light, then you'll want to slip on the dual fiber-optic port connection.
7. Continuous Light Photography with the RX100 IV
When preparing for the famous action-packed night dives of Cocos, I knew I would want to make full use of the RX100 IV's impressive burst mode and shoot with continuous light. With hundreds of whitetip sharks out on the hunt, I didn't want to miss the perfect shot. Eliminating the need for strobes to recharge let me fire away as the frenzy unfolded in front of me.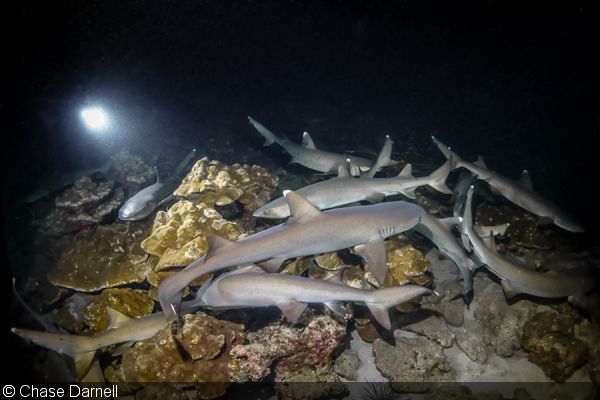 The Sony's bright lens came in handy on night dives, when whitetip reef sharks literally cover the reef. A fast f-stop was crucial for proper exposures at night (Fantasea BigEye, focal length 24mm, f/4, 1/125s, ISO 2000)
8. Wide-Angle Photography with the RX100 IV
With the fixed zoom lens on the RX100 IV maxing out at 24mm at its widest, you'll need a suitable lens attachment in order to shoot wide-angle scenes underwater. Fantasea's BigEye wet lens attachment, which was made available for this review, is a great tool for the job, letting you get closer to your chosen subject while still having it fit entirely into the frame. Reducing the amount of water between you and your subject increases image quality and allows you to properly expose your foreground with your strobes. And if the subject stays too far away—as the skittish hammerheads of Cocos sometimes do—you can quickly remove the lens and shoot with the camera's built-in lens.

By using the BigEye attachment to expand my field of view, I was able to get closer to these coral polyps for my strobes to bring out more color (dual Sea & Sea YS-D1s, Fantasea BigEye, focal length 24mm, f/9, 1/100s, ISO 320)

The BigEye attachment was key for photographing schooling fish like these silver trevally (dual Sea & Sea YS-D1s, Fantasea BigEye, focal length 24mm, f/9, 1/100s, ISO 160)
9. RX100 IV Shooting Performance
The RX100 IV's stacked sensor paired with DRAM processor opens up the ability to shoot a mind-boggling 16 frames per second. My main DSLR rig can't shoot nearly that fast! With sharks performing fly-bys throughout any given dive, capturing the perfect moment was all but guaranteed with the Sony's speedy burst mode. By shooting in natural light there was no need to wait for strobe recharging and I was able to fire away as subjects came past.
What sets the RX100 IV apart from many other compacts is its ability to operate in continuous shooting mode while still recording RAW image data.

With fast-moving subjects, it's hard to know the exact moment to pull the trigger. The continuous shooting of the Sony allowed me to capture a fly-by from start to finish, ensuring that the perfect composition could be recorded (natural light, focal length 24mm, f/9, 1/640s, ISO 2500)
10. RX100 IV ISO Performance
The weather in Cocos can be unpredictable; for the majority of the diving it was overcast and rainy. Combine the lack of sunlight with rather deep dives (90 feet and below), and there's a real need for a camera that can produce clean images while shooting at high ISOs.
The effective ISO is defined as the maximum ISO a camera can perform at, which produces an "excellent" quality image. The RX100 IV has an effective ISO rating of 562, which is roughly 15 percent improved over its predecessor.

ISO 1250

When shooting at ISO 1250, the Sony was still able to produce low-noise images. Granted, in post I would still apply a bit of noise reduction, but for Web sharing, the images look very clean.

ISO 2500

Taking the ISO to 2500 still produced a smooth and clean-looking image, but noise is beginning to be more noticeable when zoomed in. Despite this extra noise, however, there is still a great deal of detail preserved in the image, as you can see from the eyes and mouth.
11. Underwater Video with the RX100 IV
Nothing screams "impressive" like a camera that can fit into your pocket and records 4K video internally. The RX100 IV's video capabilities were simply impressive.
There are a number of resolution and bit rate combinations available on the RX100 IV. The highest quality (and the setting of my choice) uses Sony's XAVC S format, which allows for 4K at 30/25/24p at a bit rate of 100Mbps. The high bit rate means the RX100 IV can record more data in a given time, which results in better quality video. For comparison, the maximum bit rate of the RX100 III is 50Mbps, while the GoPro HERO4 Black records at a bit rate of 60Mbps.

With the use of the custom white balance on the camera, I was able to record smooth, detailed, and color-rich footage. I used the same 9900K with +3 Magenta setting for the majority of the video footage. The Sony also has five other customizable white balance presets that can be configured for shooting at shallower depths

Recording video and photos on the same dive, or even of the same subject as it passes, was a simple matter with the Fantasea housing, which has a one-touch record button on the back within easy reach of your right thumb. As soon as you finish recording, with a quick pull of the shutter, you're shooting still images again.

In the video below, you will see a clip of this same tiger shark swimming right past me. Once it cleared the frame, I stopped recording and immediately captured a series of photos


Sony RX100 IV 4K video highlight reel
Slow Motion Underwater Video with the RX100 IV
If 4K recording isn't enough, the Sony is capable of capturing extreme slow-motion footage, with frame rates up to 960 fps and a slow-motion factor of up to 40 times. Slow-motion clips are created "in camera" using a special High Frame Rate (HFR) video mode, which captures frame rates of 240, 480 or 960 fps, and allows you to play back at various rates (60p, 30p and 24p), giving a range of slow-motion factors (from 4 times to 40 times).
These impressive numbers aren't achieved without some limitations, however. Firstly, the capture duration is limited to either 2 seconds (Quality Priority mode) or 4 seconds (Shoot Time Priority mode). Secondly, the capture resolution depends on which of these two modes you use and on the frame rate you select (see table below). When a clip is processed, the footage is upscaled to 1080p resolution.

Frame Rate
Capture Duration
Capture Resolution
240fps
2 sec (Quality Priority)
1824x1026
4 sec (Shoot Time Priority)
1676x566
480fps
2 sec (Quality Priority)
1676x566
4 sec (Shoot Time Priority)
1136x384
960fps
2 sec (Quality Priority)
1136x384
4 sec (Shoot Time Priority)
800x270
The Sony's HFR shooting mode actually does your post-production work for you and gives you final movie files of your desired playback rate. If your final project is going to be exported at 24 fps, you simply choose this setting as your final movie playback rate and that is exactly what you will pull off your memory card after a dive.
Because the camera takes a single instance and slows it down, recording slow-motion clips requires a bit of timing and technique. For example, when shooting traditional slow-motion video, if a hammerhead approached you from a distance, you would instantly hit record and film the entire sequence as the shark gets closer and closer to you. Then when you're back at the computer, you would have full access to the entire clip and therefore you would be able to choose the desired segment that contains the best part of the encounter. In contrast, when shooting in HFR mode on the Sony, you have to wait for your subject to be in the perfect position before you hit record, as the camera is capturing just a brief moment and slowing it down to create, in camera, your final slow-motion clip.

Sony RX100 IV slow-motion video highlight reel (HFR mode)

I am a huge fan of utilizing slow motion to achieve a cinematic feel to underwater video, and the clips I was able to produce with the Sony were very detailed and smooth. Importantly, in HFR mode, you still have full access to manual controls and custom white balancing. For my shooting style, this was my favorite feature of the camera.
Although shooting in HFR mode means compromising on capture resolution, it's a powerful feature that you won't find on many cameras. Being able to slow down the movement of these beautiful underwater inhabitants gives you the ability to showcase them in a whole new way.
12. Final Thoughts
In the world of megapixels, frame rates, and video resolution, the Sony RX100 IV is winning the race for its price point, with few cameras in its class threatening its dominance. Given that most of this camera's video specs are only offered in expensive DSLRs and cinema cameras, this small setup has some amazing abilities.
Fantasea's FRX100 IV housing was a blast to dive with. The housing fits well into your hands and gives you full access to all important controls. With the addition of a dual handle tray to support shooting accessories, the housing's controls were still easily accessible, with little need to remove your hands from the handles.
Whether shooting stills or video, I could not have been more impressed with the features and performance of the Sony in Fantasea's housing. With full manual controls and a sensor that can handle low-light conditions and still produce high-quality images, the RX100 IV could be a primary rig for photographers of any level. Having the ability to shoot 4K video at such an affordable price is not to be overlooked. Add in the many custom white balance presets that can be set and switched quickly and easily underwater, and you have yourself a broadcast quality video machine in a compact housing that's an absolute joy to use.

---

When purchasing underwater photography equipment like the products mentioned in this article, please support DPG by supporting our retail partner—Backscatter.com.
For more information on the Sony RX100 IV in Fantasea housing, watch Fantasea's introductory video or visit www.sonydive.com.

---
About the Reviewer: Chase Darnell is an award-winning underwater photographer and filmmaker currently based in Grand Cayman with Cayman Turtle Divers. With the crystal clear waters of Cayman at his full disposal, Chase is in the water daily with a camera in hand to document his experiences. He accounts his images to a simple theory: "More hours in the water equals more life-changing experiences." For more of his work, visit his website.
RELATED ARTICLES
Be the first to add a comment to this article.
Newsletter
Travel with us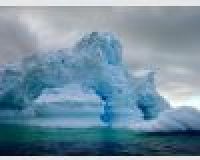 Antarctica
Plan Your Adventure >
Featured Photographer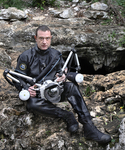 Anatoly Beloshchin
Expert Photographer
Trimix Instructor trainer IANTD Full cave diver IANTD, NACD Side mount NSS Vice President *International Wing Chun Organization*