Articles
Review of the Sony RX100 III in Fantasea Housing
With a demand for bigger sensors in smaller-form compact cameras, Sony's RX series has drawn significant acclaim and attention with their massive sensors and fast lenses. The first two in the series, the RX100 and RX100 II, boasted far larger sensors in a body just slightly larger than Canon and Olympus enthusiast-level compact cameras. Already having made such a splash in the photography world, the latest incarnation, the RX100 III, adds a wider, faster lens (24–70mm f/1.8–2.8).
Fantasea, an international firm with its North American offices in Blaine, WA, is an underwater photography equipment company perhaps best known for specializing in affordable, but quality-built housings for enthusiast and high-end compact cameras like the RX100 III.

Testing the Sony RX100 III and Fantasea Housing
The acclaim received by the RX100 III in the topside photography world translated into a wide array of housing options, from the economic to DSLR-quality. Fantasea made its mark in the underwater photo world by producing affordable, user-friendly housings for popular compact cameras like the Canon G-series.
At $549.95, you'll find the price of the Fantasea housing for the RX100 III at the lower end of the range of prices of housings offered by other manufacturers, making it a more affordable option than machined aluminum housings while still providing sleek ergonomics and easy control. As a bonus, Fantasea also produces a wide selection of accessories when you're ready to step up your system, including wet lenses, filters, arms, trays, and lights.

A friendly Cayman turtle comes up to check out my setup with one of the hottest new compact cameras—the Sony RX100 III
Sony RX100 III at a Glance
Sensor: 21-megapixel 1" BSI-CMOS (resolution 4572 x 3648)
Processor: Faster Bionz X
Lens: 24–70mm (f/1.8–2.8)
ISO: Auto, 125–12,800
White balance presets
RAW file format (Sony ARW v2.3)
Exposure modes: Manual, Shutter Priority, Aperture Priority, Program, Intelligent Auto, Superior Auto
Fantasea FRX100 III Housing
Equipment Used for Review
Sony RX100 III in Fantasea FRX100 III Housing
Fantasea Blue Ray Tray with Flex Arms
Two Sea and Sea YS-D1 Strobes
Aquatica Fisheye Wet Lens
The Fantasea FRX100 III housing is constructed from durable injection-molded polycarbonate, and depth rated to 200 feet. Despite not being made of machined aluminum, the FRX100 III still comes across as a legitimate well-crafted housing, rather than just a shell or case. Although built solidly, the housing can easily be held in one hand thanks to a grip plate that fits my palm perfectly, and a neoprene hand strap. Users who attach the housing to a tray will get the feeling of substantiality and control of a DSLR but in a much more compact form.
The camera is loaded in the back and sits in a cradle, rather than being attached to a slide-in tray. The housing also features a double O-ring seal for extra protection and a built-in moisture detector—rarely a standard feature in compact housings. The removable anti-glare hood for the LCD was a must for diving in shallow or bright conditions; without this, it is all but impossible to review photos on the LCD.
Image Quality
The RX100 III boasts a 1" 20-megapixel sensor that's almost twice as large as the 1/1.7" sensor found in other high-end compacts like the Nikon Coolpix P7800 or Panasonic Lumix LX7. (Note: The new Canon PowerShot G7 X is the only other compact to feature a 1" sensor). The result is an image surprisingly similar to that produced by a DSLR—one that will probably spoil you from other compacts.

Image Resolution
Sorting through images back on my computer, I was impressed to see how much detail and sharpness was maintained in a 100-percent crop of even small subjects like the filefish below. After all, the RX100 III's resolution of 5496 x 3672 is higher than other high-end compacts like the Nikon Coolpix P7800 (4032 x 3024) or the Panasonic Lumix LX7 (3792 x 2536).

I was surprised how much detail you could maintain even while cropping significantly, a testament to the RX100 III's sensor. Left: Uncropped image. Right: 100-percent crop

The high resolution produced by the RX100 III allows the photographer to crop macro images without losing much detail

Dynamic Range
The high-end nature of the camera—full manual control and large sensor—means that the majority of readers considering the RX100 III will be shooting in RAW. The RX100 III's large sensor produces one of the best dynamic ranges found on a compact camera: I found the RAW images produced by the camera's sensor to be almost as malleable as those from a DSLR. Using the RAW processor, I was able to pull out a lot of the shadows from underexposed areas, while bright areas (like sunballs) could be made much clearer and with more detail.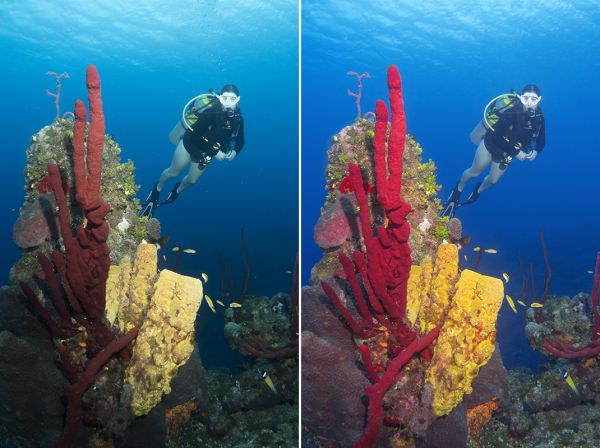 Post-processing with the RX100 III is perhaps the most impressive of any compact camera I have seen, thanks to the quality of RAW files produced by the 1" BSI-CMOS sensor. Left: Unedited RAW. Right: Shadows, color, contrast and selective color brought back during RAW conversion.

ISO Performance
I found ISOs of up to 800 to produce only a little amount of noise. Up to ISO 800, there is limited degradation in image quality, but nothing that's unbearable or can't be improved with noise reduction in post-processing. Beyond that, the image has noticeable noise—especially on blue hues.

Exposure Controls
In recent years, manual control over exposure settings has become relatively standard in mid-level and high-end compact cameras—good news for demanding underwater photographers! However, not all exposure controls are created equal: In many compact cameras, the user has to go through multiple menus or use a secondary alternating button to switch between adjusting shutter speed, aperture and ISO.
Luckily, the RX100 III features two control dials: A rear dial and a front ring dial. In manual mode, the front ring is set to control aperture, while the rear controls shutter speed. Changing ISO can more challenging, requiring the user to go into a menu before using the rear control dial. Fortunately, Sony cameras are known for being very customizable in terms of control settings: In the RX100 III there are several rear buttons that can be customized as a shortcut to some 43 settings. I chose the "center button" to control ISO, so I could click to activate and rotate the dial to change with just my thumb.

Easy access to manual controls is a must for underwater wide-angle photography. I was able to adjust aperture and shutter speed with ease to produce pleasing blues against bright coral

In terms of wide angle, I found the ability to adjust my exposure settings as easy and quick as with a DSLR

Full manual control also allows photographers to experiment with advanced lighting techniques. Here, I used a panning motion combined with slow shutter (1/4s) and rear-sync flash

Fantasea's FRX100 III housing provides access to all essential camera controls and functions, essential for shooting conveniently in manual mode. Each control is labeled either with a symbol or name describing its function, making it easy to learn the camera controls quickly. The transparent back of the housing allowed me to see inside as well if I had any confusion about what I was doing.
The top of the camera features four buttons: the zoom control, shooting mode, shutter and on/off button. The on/off button and shutter control are located fairly close together, so it's important to make sure you're pressing the shutter release, rather than the off button (personal lesson learned the hard way!). Fantasea added a little "lip" to the on/off button to distinguish it, but it only takes a little time to gain the muscle memory to press the right button.
Changing manual exposure is made easier by the fact that the Fantasea housing features access to both control dials. The single control on the front of the housing adjusts the camera's control ring (aperture control in manual setting). It features deep grooves that provides a nice tactile grip and reference for adjusting the dial without looking. The rear control ring is smaller, so I found it easier to control it using my spare hand.
The majority of buttons are featured on the back of the housing, all within reach of my right thumb. These include pop-up flash activator, movie mode/record, function, menu, display, flash, erase, and playback buttons. Again, the clear labeling is a great reference until you get the knack of the buttons.

Lens Capability
The biggest change to the RX100 III is a wider, faster lens. Having a fast lens (f/1.8–2.8) is extremely useful topside for capturing fast-moving subjects, because it allows the user to let in more light with a wider aperture to accommodate less light let in through quicker shutter speeds. Underwater, we freeze the majority of our subjects using strobes. However, the fast lens of the RX100 III would certainly come in handy for ambient light photography with fast subjects at the surface.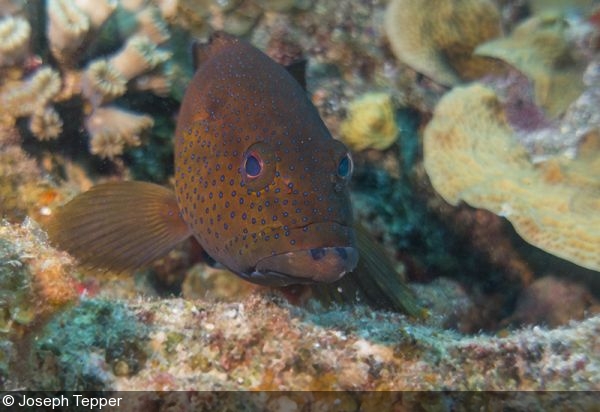 Although impractical for wide-angle photography, shallow apertures produce a pleasing bokeh effect. Here, a f/2.8 aperture blurs out the boring coral background

Even without a fisheye wet lens, the 24mm-equivalent Zeiss lens on the RX100 III still produces an angle of view capable of some wide-angle photography, as seen above

Like most compacts, the Sony's native lens is adequate for most situations, but ultimately offers a limited angle of view for wide shots and only a six- to seven-inch minimum focus distance for macro. Fortunately, this can easily be rectified by using a variety of accessory wet lenses that can be attached via the 55mm threaded mount on the FRX100 III. If you've read up on our previous compact camera reviews, wet lenses are a must to capture wide-angle or macro—or basically anything other than medium-sized subjects.

The 24–70mm lens is less than ideal for true macro photography. Adding a macro wet lens decreases the minimum focus distance, allowing me to get super-close to this banded coral shrimp

Significant cropping is required to get close-up portraits of smaller subjects (less than two inches), like this filefish. Luckily, the excellent resolution produced by the camera's sensor makes such cropping possible

The shift to a wider lens (24–70mm) is a welcome one for wide-angle underwater photographers. While a wide-angle wet lens is a must for most compact cameras to capture reef scenes, I found that the 24mm focal length was still useful for capturing medium-sized subjects, on its own. However, when shooting larger scenes (coral, wrecks, etc.), I was still limited by the angle of view of the lens.

Adding the fisheye wet lens allows me to get closer to larger reef scenes and expand the angle of view to include a model diver

Having a fisheye wet lens is also great for practicing close-focus macro, where I could come within several inches of a small subject (like this arrow crab) and include more of the background than with traditional macro.

Sometimes you can even use a fisheye wet lens to experiment with close-up wide-angle photography of traditional macro subjects

Strobe Connectivity
The FRX100 III housing comes standard with a removable fiber-optic port that slides in front of the camera's pop-up flash. Like with most compact cameras, relying on the built-in flash is not the best option. If you're going to invest in such a sophisticated system as the RX100 III and Fantasea housing, it is worthwile to invest in strobes. The FRX100 III's fiber-optic port features two ports for standard fiber-optic cables (Sea and Sea, and Inon).

Two strobes are a must for evenly lit wide-angle images. The FRX100 III housing comes standard with a dual fiber-optic port

Who Should Consider the Sony RX100 III and Fantasea Housing?
You'd be hard pressed to find a compact camera with better image quality than the RX100 III. The ability to shoot in full manual is a must for serious shooters, and Sony takes custom control to another level with the ability to assign a variety of functions to the rear buttons. The latest version also gets a nice upgrade with a wider angle and faster 24–70mm f/1.8–2.8 lens. It's all the more amazing that all these capabilities can be housed and kept in your BCD (or swim trunk shorts).
Most likely though, this high-end compact will attract photographers who want to make the most of the 21-megapixel 1" CMOS sensor with the full setup: tray, arms, strobes, and wet lenses. And while such a setup won't fit in your BCD pocket, it's remarkably compact for traveling. I was shocked that I could fit all these elements (and more) in my slingshot camera pack carry-on.
Fantasea's FRX100 III housing is a more-than-capable companion to the camera, with an affordable price tag of $549.95 that won't break the bank—leaving more room to spend on the accessories that will help improve the variety of images you can take with this impressive high-end compact.
For more information on the Fantasea FRX100 III housing for the Sony RX100 III, check out www.sonydive.com.

RELATED ARTICLES
Be the first to add a comment to this article.
Newsletter
Travel with us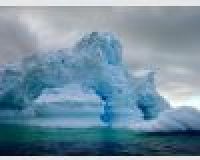 Antarctica
Plan Your Adventure >
Featured Photographer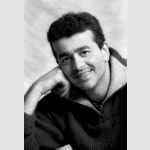 gabriele donati
Expert Photographer
j am a professional photographer, my work is make and sell shooting in my store. Underwater photography is that which to more it appeals to me. I'm a professional photographer for 14 years, underwater photography from...