Articles
Sony NEX-5 and Nauticam NA-NEX5 Housing
By Joseph Tepper, August 16, 2011 @ 07:00 AM (EST)
By Keri Wilk, Joe Tepper and Matt Weiss

There has been a recent revolution in the camera industry, creating an emerging class of camera that lies somewhere between an SLR and a compact camera. These models are characterized by their compact sized bodies, lack of a reflex mirror, large sensors, interchangeable lenses and top image quality. Dubbed Electronic Viewfinder Interchangeable Lenses (EVIL), this new format of camera is geared towards photographers who require smaller, more portable bodies than an SLR, but have more power and function than a compact camera.

There are only a handful of EVIL cameras on the market, but they have a great potential in the underwater photography industry. EVIL cameras are likely to grow in popularity, as gear laden underwater photographers try to strip their kit to meet the airlines continually stricter baggage weight requirements. So far, other than the Olympus PEN-2, the Sony NEX-5 is the only EVIL model that has made it's way into the underwater photography market; and that's because it is an impressive camera.
As a company rooted in electronics, Sony built an electronic-centered camera that bills as the world's lightest interchangeable lens digital camera. When Nauticam announced their high-end housing for the NEX-5, we had to see what all the hype was about and bring it underwater.

We would like to extend a special "thank you" to our official retail partner, Backscatter, for lending us their very own NEX-5 system and Nauticam NA-NEX5 housing to put through its paces. We tested the setup in the waters surrounding the Caribbean island of Curacao. The island's clear waters and laid back diving schedule were as ideal for testing and reviewing camera systems as they are for any dive vacation. Thank you, once again, to our friends at Lions Dive and Beach Resort and Ocean Encounters dive center, who made sure that our busy schedule ran as smoothly as possible and who helped make the trip a great success.
The NEX-5 For The Underwater Photographer
The Sony NEX-5 boasts a 14.2 MP APS-C 23.4 x15.6mm sensor, which is similar in size to that of the Nikon D7000, and about 9x times the size of the popular G12! It shoots 1080i HD movie and accepts all e-mount lenses, a completely electronic series of lenses created exclusively for Sony EVIL cameras. Like most cameras released today, it has a large 3" LCD screen and performs well in low light situations.

Specs at a Glance

Large 14.6MP Sensor

Full Manual Controls

One-Touch control of important functions

ISO 200-12800

Video Resolution : MP4 HD: 1280 x 720/ 30p
Camera Build
The most impressive aspect of the Sony NEX-5 is how small and light it is. Weighing in at only 287g (.63 lbs), it's almost a third as heavy as the Nikon D7000, with a similar sensor size. In fact, we often used both the Nikon D7000 and Sony NEX-5 in their respective Nauticam housings in the same dive, and were blown away by how light NEX system felt. However, the camera does not feel cheap or delicate, as it is made magnesium alloy.


Image Quality
Despite the compact appearance of the NEX-5, the heart of the camera is its large 23.4x15.6mm APS-C HD CMOS sensor. This sensor is nearly 13 ti mes the size of most compact cameras. The ability to shoot in RAW is especially attractive for serious photographers looking to have more control over their photos in post processing, taking full advantage of those 14.2 megapixels.
The impressive image quality of the NEX-5

Sony NEX-5 Operation and Key Underwater Settings
Unlike many of the early EVIL cameras, whose design and operation seemed to copy that used by most SLRs, the NEX-5 is clearly catered toward compact camera users with a small body and minimized number of function buttons. It even includes a full user's guide built into the menu, which helps beginner photographers learn the camera's functions. While the ease of use is nice for beginning photographers , it is still more than capable enough for a seasoned veteran.

The downside to the Sony's minimalism in buttons is that there aren't dedicated dials for your key exposure settings. If you have firmware version 03, you can customize the center and bottoms buttons on the camera. However, the requirement to hold a button and enter an additional menu just to adjust exposure feels tedious after using an SLR or a top compact, like the Olympus XZ-1 and Canon S95, both of which have two dedicated control dials to adjust important settings independently and with ease.

Shutter lag is one of the major problems with all compact cameras. This is a particularly frustrating problem for underwater wildlife photographers, whose subject could flee before the shutter is fired. The NEX-5 does not have the near instantaneous shutter reaction of an SLR, but it is noticeably quicker than a compact camera. Still, the lag can be quite frustrating when shooting more timid or moving subjects.

Sony NEX-5 Underwater Lens Options

A common slogan among SLR users state is, "it's all about the glass." This means that lenses that are important to image quality, just as much as the camera. The ability to change lenses on EVIL cameras is one of their main selling points, especially when you consider that compact cameras rarely carry lenses with useful focal lengths for underwater shooting. However, while the NEX-5 is compatible with Sony's line of E-Mount lenses, there are only two that are especially practical for underwater photography: the E 18-55mm zoom and the E 16mm/2.8 wide-angle. While we didn't review the 16mm lens, it can be equipped with a VCL-ECF1 Fisheye converter to give you the angle of view required for underwater wide angle photography.

Instead we tested the 18-55mm lens, with which we felt limited as SLR users.

At its widest setting, 18mm, the lens is ideal for shooting medium sized subjects like small sponges and fish profiles. The 16mm and fisheye adaptor are better suited for reef scenes and larger corals; and the 18mm should be saved for medium sized subjects.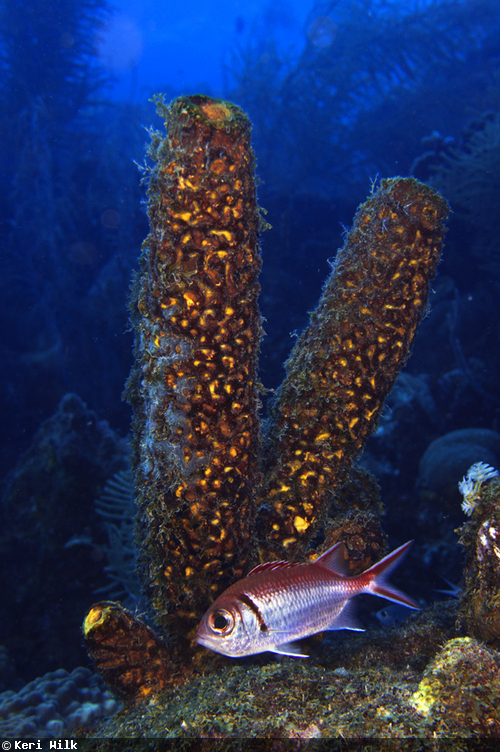 The wider focal lengths are not wide enough to capture scenic images.
At the opposite end of the focal length spectrum, the 55mm setting is useful for shooting subjects the size of a fist or larger. With the 55mm lens alone, the nine-inch plus minimum focus distance is only able to capture macro at a ratio of 1:3. Therefore, you will have a difficult time creating compositions of subjects much smaller than 4 inches. While considered blasphemy to some, because of the exceptional image quality of the NEX-5, it possible to crop shots so the smaller subject fills the frame better. The use of a macro-wet lens, which we discuss later, is really the only way to approach shooting true 1:1 macro.
The longer focal lengths work well for macro images
So while interchangeable lenses can be considered one of the main advantages of an EVIL camera like the NEX-5, the lack of practical underwater lens options currently detracts from the camera's usefulness as underwater camera system. The availability of a real macro lens, that is capable of 1:1 magnification, would significantly enhance the value of the NEX-5 for an underwater photographer.
ISO
ISO performance has become one of the cornerstone measurements for testing cameras above water, but low light shooting is not always as important underwater. Although the NEX-5 features an ISO range similar to SLRs of 200-12800 and preformed well up to ISO 1600.


Nauticam NA-NEX5 Housing for NEX-5
Build
Composed from anodized aluminum, the NA-NEX5 housing has both a professional look and feel. In fact, with the same interchangeable port system and patented locking mechanism as the company's SLR housings, Nauticam's housing for the NEX-5 looks almost like a miniature replica of one of it's SLR big brothers.
The housing features dual fiber optic ports, as well as a button controlling the camera's pop-up flash mechanism , giving photographers who want the most lighting options possible full control. The selection of available ports compliments the options of E-mount lenses already in existence, as well as many of the ones waiting in the wings.
Controls
The NA-NEX5 housing provides access to all essential camera controls, which is to be expected given limited buttons on the NEX-5; but it includes a number of creative ways to operate controls.
The shutter button is in the piano key style, as is the same with all Nauticam housings. Compared to some of the other piano keys found on housings, Nauticam has done a good job of providing tactical response on the NA-NEX5's shutter button to easily half press when focusing. Unlike using a button or lever, the piano key does not extend from the housing, but is recessed into surface of the housing. This makes the housing more streamlined, but it takes sometime to get used to re-locating the button. Despite the small finger grove embedded into piano key control, we would have to actually look at the housing to find shutter button almost every time after changing strobe position or settings.
One exceptional control is the rear wheel, used primarily to adjust manual settings. Nauticam got it right with the wheel's large diameter and deep grooves, which lets the user turn it quickly and with precision.
center">
Another useful control is the "rocker switch" that is used to switch back and forth between video and playback modes. One direction activates video mode, and the other activates the playback mode. It's like having two buttons in one, and makes alternating between the two modes efficient, while also saving real estate on the housing.
The zoom gear on the top left of the housing was the only dial with which we had difficulty operating consistently with tray and strobes attached. The dial is very small, and even a minimal turn results in a large change in zoom. We would have preferred a larger diameter zoom dial to be able to more finely adjust the lens' focal length.

Strobe Connectivity
The NA-NEX5 housing features two fiber optic ports. There is no option for an electronic bulkhead.

Wet Lens Options
Despite its excellent image quality and large sensor size, the NEX-5 suffers similar problems to its compact counterparts underwater when using a zoom lens. With the camera's zoom lens alone, the minimum focus distance and 55mm lens combine to create only a 1:3 macro ratio- way to small to fill the frame with macro subjects.
A macro wet lens will reduce the focus distance between camera and subject to create a 1:1.13 replication (really as close to 1:1 reproduction as possibly with a compact or EVIL camera). With just the lens, you will only be able to fill the frame with a subject larger than 3 inches, while with an adaptor you can fill the frame with subjects down to one inch.
Nikonos Lenses?
As mentioned, the lack of lens options, particularly a macro lens, is major drawback of using the NEX-5 system. There is a unique workaround that might suit some shooters – the use of the old Nikonos V lenses via an adapter. The drawback of these lenses is that they will not autofocus, but they have long been heralded as exceptionally sharp lenses, and are currently the only way to shoot true macro with the NEX-5.
Final Word –Who Should Consider A Sony NEX-5?
Even at first glance, it is clear that the NEX-5 is not for SLR shooters looking to shave some excess weight off their overall kit while maintaining the same quality camera. The limited buttons, lack of lenses, and slight shutter lag will cause frustration to any experienced SLR owner.
However, there is no denying the superior image quality of the camera.; and for compact camera users looking to upgrade, but unwilling to take on the expense or weight of a SLR, the Sony NEX-5 and NA-NEX5 housing is exactly what you have been waiting for. Essentially if you are heavy traveler and want SLR quality, and are willing to sacrifice some of the features of an SLR for a more portable, pocketable sized camera – you have found your perfect match.
---
The equipment we used or mentioned in this article is available from our retail partner, Backscatter. Please support DPG and articles like this one by supporting our retail partner. Equipment list:
RELATED ARTICLES
Be the first to add a comment to this article.
Newsletter
Travel with us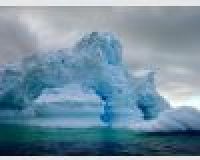 Antarctica
Plan Your Adventure >
Featured Photographer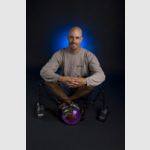 Ethan Daniels
Expert Photographer
Ethan's interest in marine ecology and photography began during the summers of his youth in Cape Cod, Massachusetts. Upon completing his graduate degree in biology at the University of Guam Marine Lab he made the permanent...