Articles
Review of the Sony a7R III in Ikelite Housing
DPG would like to thank Backscatter for supplying the Sony a7R III and various lenses, and Ikelite Underwater Systems for supplying the Ikelite 200DL housing, and various accessories used in this review.

DPG RATING

VERDICT

Pros: Super-high-resolution images and ultra-high-speed continuous shooting, lightning-fast autofocus with wide-angle lenses, high-quality video capture, flexible white balancing options, lightweight and versatile housing with TTL flash exposure that actually works

Cons: Disappointing autofocus speed and accuracy with macro lenses, more-limited native lens selection means the added expense of lens adapters

CONTENTS
If you'd asked me, five years ago, to photograph speedy sea lions in the often-murky conditions of California's kelp forests with a mirrorless camera, I would have been a bit nervous. Sure, mirrorless cameras have long had a reputation for producing high-quality images, but underwater shooters have frequently bemoaned the cameras' disappointing autofocus speed, unimpressive low-light performance, and lacking the fine touches of their DSLR counterparts.
With accolades like inclusion in Time magazine's list of "Top 10 Gadgets of 2017," it's clear that the Sony a7R Mark III is not just another mirrorless model. But could it be a true competitor against the best full-frame DSLRs on the market like the Nikon D850? Pairing the camera with Ikelite's 200DL housing, this was the question I set out to answer by capturing images of rare ratfish, massive jellyfish, ornate nudibranchs, and those playful sea lions, in Monterey's challenging waters.

Playing with Canon's circular fisheye with Metabones adaptor (Canon 8–15mm at 8mm, TTL flash, f/8, 1/160s, ISO 2000)

Testing Sony's native glass on some of Monterey's wildlife (Sony 16–35mm at 16mm, TTL flash, f/13, 1/160s, ISO 400)
1. Mirrorless Match for Full-Frame DSLRs
Continuous shooting is now twice as fast, up from a less-than-impressive 5fps to a mind-blowing 10fps
It was on a trip three years ago that I became a convert to Sony mirrorless. Reviewing the 7R Mark II, I was impressed with the camera as a whole, but there were several aspects that made me yearn for my Canon DSLR. While it looked great on paper and generally performed well, the a7R II suffered the same disappointments as other high-end mirrorless cameras in more-challenging shooting situations: sometimes-sluggish autofocus, unconfident continuous shooting, and poor battery life.
The a7R III may not seem like a significant upgrade from its predecessor in terms of key specs: The camera is still built around the same 42-megapixel full-frame BSI-CMOS sensor with 399 on-sensor phase-detection autofocus points. But the number of contrast-detection AF points increases from a paltry 25 to 425, and continuous shooting is now twice as fast, up from a less-than-impressive 5fps to a mind-blowing 10fps. According to Sony, tracking subjects also performs at double the accuracy compared to the predecessor.
Fortunately, Sony has also delivered in terms of improved battery life. It was common for my a7R II to last less than two dives—something that just doesn't happen with DSLRs. With the a7R III, this wasn't an issue, as I could easily get through a full day shooting both photos and video on a single charge.
Sony a7R III

42.4-megapixel BSI-CMOS full-frame sensor
Bionz X processor
ISO 100–32,000 (expands to 50–102,400)
399 phase-detection points and 425 contrast-detection points
10fps continuous shooting with AF
5-axis image stabilization
Up to UHD 4K/30p, 1080/120p video recording
3.69m-dot OLED viewfinder
LCD touchscreen
Two SD card slots (one with UHS-II support)
Weather sealed
Wi-Fi, NFC and Bluetooth connectivity
1.45lb (657g)
MRSP $3,200

Ikelite Housing for Sony a7R III

Corrosion-resistant ABS-PC construction
Clear back for unobstructed view of camera and O-ring seal
Controls for all important camera functions
Dry Lock (DL) port system
Included vacuum valve; optional pump
Ikelite ICS-5 bulkhead and manual strobe hotshoe; optional TTL Converter for Ikelite DS-model strobes
Included aluminum base with left-hand quick release handle
200 feet (60m) depth rating
5lb (2.3 kg)
MRSP $1,695

There have been a few physical changes as well—enough for housing manufacturers to require upgrading their Mark II models. These changes include the addition of a joystick for AF point positioning (though sadly unusable underwater), a better-located video record button, and the removal of the AF/MF toggle. The a7R III also now has dual SD card slots and a much higher-res OLED viewfinder. Overall, the changes to the Sony a7R III aren't perhaps headline grabbing, but they're enough to make this mirrorless camera the best match against a DSLR to date.

A dock shrimp hiding in a bryozoan: Having manual focus would have helped keep the lens from hunting (Canon 100mm, TTL flash, f/14, 1/200s, ISO 250)
2. Almost-Automatic Wide-Angle Shooting
I found the a7R III to be extremely effective at hassle-free wide-angle still photography and video
With cold water, often-limited visibility, and strong currents, California diving isn't the best place for adjusting to new, complex gear. Fortunately, I found the a7R III to be extremely effective at hassle-free wide-angle still photography and video thanks to the combination of intuitive setup and bolstered performance specs.
For starters, the menu system has been completely redesigned. Many compact and mirrorless cameras are plagued with complex menus. The a7R III features a "Favorites List," to which the photographer can add preferred functions rather than having to repeatedly navigate the whole menu. For me, it was especially useful to have the Super 35 mode as a favorite feature, allowing me to easily switch back and forth when shooting video—instead of going menu diving every time.
On paper, the autofocus abilities of the a7R III are improved significantly, with the whopping increase in the number of contrast-detection points covering much more of the sensor. Contrast detection differs from phase detection in that it works better in low light and allows focus closer to the edge of the frame—two key elements for wide-angle photography in challenging conditions.

The autofocus on all the tested wide lenses performed well, even in the dim kelp forests (Sigma 15mm fisheye, ambient light, f/7.1, 1/160s, ISO 500)

Speaking of challenging conditions, it's nice to have a bit of an expansion in the dynamic range when shooting in California's conditions. One minute, you can be near the surface photographing a jellyfish backlit by the sun: The expansion down to ISO 50 (from ISO 100 on the a7R II) produces more crisp sun balls. The next minute, at 50 feet deep, the ability to boost ISO to 10,000 to photograph a reef scenic in the shadows of the kelp—without losing detail in the shadows—is a blessing.
To be sure, the a7R III lacks the low-light sensitivity of its close relative, the a7 III (expanded ISO 50–204,800). But there aren't many wide-angle situations demanding ISO above 10,000, and I'd rather have the much higher resolution offered by the a7R III (42MP vs. 24MP) as a tool in my back pocket to crop in on shy ratfish or tiny blennies.

The camera's high ISO capabilities are quite impressive, even when pushed up to ISO 10,000 (Sony 16–35mm at 16mm, manual flash, f/22, 1/250s, ISO 10,000) (Click for 100% crop)
3. Ultra-Fast Continuous Shooting
The a7R III makes great strides in reducing any delay or significant blackout. You can now shoot up to 8fps with almost zero lag in the electronic viewfinder
While the a7R II's maximum continuous shooting of 5fps might have been considered sufficient for most purposes, those of us trying to keep up with the fastest-moving marine life were left wanting for more. Now, with continuous shooting speed doubled to 10fps and a slightly increased RAW buffer of 28 frames (up from 23), the a7R III is firmly in top-level pro DSLR territory.
Continuous shooting with mirrorless cameras can be a strange sensation for those accustomed to DSLRs. While the maximum frame rates reach impressive speeds, they are often accompanied by blackouts and delays. This is not only an uncomfortable pause when shooting fast action, but it can be downright dangerous if you're staring at a black viewfinder in the middle of a shark-packed baitball.
The a7R III makes great strides in reducing any delay or significant blackout. You can now shoot up to 8fps (mechanical shutter or "silent" electronic shutter) with almost zero lag in the electronic viewfinder (or LCD screen). If you want to go up to 10fps, you can expect a slight lag, but nothing nearly as inconvenient as previous cameras in the series. It's also great that you can enter the menu while the camera is buffering.

The highest frame rates allow you to capture moments that happen in the blink of an eye, such as this sea lion chase (Canon 8–15mm at 15mm, TTL flash, f/9, 1/160s, ISO 2500)

No blackouts here: Having a constant view of the scene while shooting helped maintain a pleasing composition while fast-moving mammals were darting around (Sony 16–35mm at 16mm, TTL flash, f/6.3, 1/160s, ISO 400)

As you'd expect, 10fps continuous shooting was generally too fast for strobes to keep up. At this speed, many frames would have no foreground fill, even when shooting at the minimum strobe power output for faster recycle times. Therefore, I often turned off the strobes to shoot ambient only when diving in the shallows with fast-moving subjects like sea lions. Both the camera's 14 stops of dynamic range and its ability to handle higher ISOs with minimal noise helped to get good results in such demanding conditions. In instances where I needed a little fill light, I made use of the convenient built-in constant light source on the Ikelite DS161 strobes.
To test the a7R III's wide-angle performance, I used several lenses: the Sony 16–35mm f/4, as well as the Canon 8–15mm f/4 fisheye and Sigma 15mm f/2.8 fisheye using a Metabones Canon EF-mount to Sony E-mount adapter. All of them achieved focus well, with the Sony and Canon focusing nearly instantaneously, while the Sigma performed slightly slower at times.

Continuous AF works much more reliably than with previous models in the a7 series, even with adapted lenses (Canon 8–15mm at 15mm, TTL flash, f/8, 1/160s, ISO 400)
4. Macro in Incredible Detail
The advantage of the a7R III's insane resolution is that it's possible to crop in on macro images to really show off fine detail
While wide angle with the a7R III was almost effortless, shooting macro pushed my patience. My struggles were due to the macro lenses used: the Sony 90mm f/2.8 and the Canon 100mm f/2.8. I found the Sony to be virtually unusable in these more challenging conditions, with the lens rarely able to lock focus. In fact, the only time I was able to achieve focus with ease was with a light nudibranch on a very dark background. This focusing issue with the lens is consistent with the experiences of other underwater photographers. While the Canon macro lens also had trouble locking focus at times, it would eventually get there. And once it had achieved focus once, it tended to be able to micro-adjust focus, such as when fighting against surge.
Both the Sony and Canon macro lenses are impressive optically, however, and notwithstanding my focusing frustrations, I was able to capture images with amazing sharpness. Of course, the advantage of the a7R III's insane resolution is that it's possible to crop in on macro images to really show off that fine detail.

42-megapixel resolution means large file sizes, but also allows for wonderful detail, even when cropping heavily (Sony 90mm, TTL flash, f/8, 1/160s, ISO 640) (Click for crop)

While the lenses' autofocus left something to be desired for shooting macro, the accuracy of the TTL connection between the Ikelite housing and the DS161 strobes was impressive. Although I usually shoot strobes in manual mode, I was happy with the accuracy of the exposure in TTL mode, especially on macro dives. The TTL did a great job of giving the correct flash output, and it was a breeze to fine-tune the power when needed. As a side note, since the TTL circuitry is located inside the housing—a switch underneath the housing that's a little tricky to change with an Allen key—you have to make sure that your desired mode is set before each dive.
Due to the Sony and Canon flash protocols, you can't switch between manual and TTL on the fly with Ikelite's TTL system, but the company tells us that they recognize the desire for the electronics to be located outside of the housing and are working on this for the future.

Ikelite TTL works well, even with tricky scenarios like these white three-lined nudibranchs on light colored hydrozoans (Sony 90mm, TTL flash, f/8, 1/160s, ISO 640)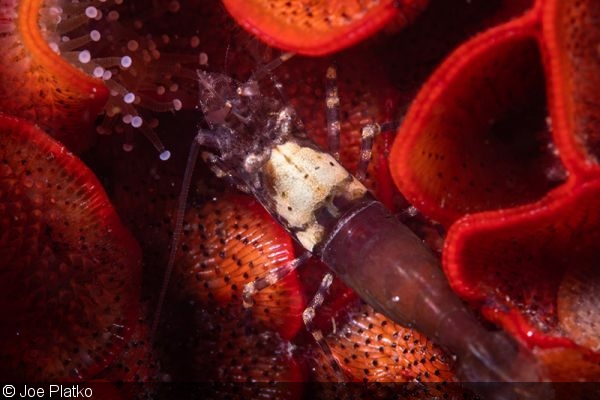 While TTL did the job for most shots, in instances requiring some manual control, I could still use the exposure compensation controls on the strobes to dial in my desired exposure (Canon 100mm, TTL flash, f/14, 1/200s, ISO 250)
5. Superb 4K Video from the Full Sensor Width
UHD 4K video may be captured in one of two ways: either from the full sensor width or from a Super 35 region of the sensor
While known as a resolution-heavy stills camera, the a7R III is a video powerhouse in its own right. UHD 4K video may be captured in one of two ways: either from the full sensor width or from a Super 35 (more-or-less APS-C sized) region of the sensor. With the Super 35 format, the camera actually oversamples the footage from 5K and then downsizes it, promising increased detail. However, wide-angle underwater shooters may still favor capture from the full width of the sensor, since the Super 35 crop factor means compromising your ability to fit the biggest subjects into the frame.

A short highlight reel of the camera's 4K video capabilities, all shot at 4K/30p and lit using the Ikelite DS161s' constant light

I was particularly impressed with the camera's white balance setting allowing the magenta to go past 9900K. This was especially useful at depth during Monterey's summer conditions when the water is normally a nice pea soup green. By setting the custom white balance, it made the water look much more pleasing, but also kept the full spectrum of color at depth.

Being able to white-balance accurately (right) even with poor visibility was a lifesaver, especially when shooting video, where changing settings later isn't an option (Sony 16–35mm at 16mm, f/9, 1/80s, ISO 2000)
6. The Versatile Ikelite 200DL Housing
The control layout makes it easy to hit the shutter release, change aperture settings, or focus with both hands while still holding the rig
The Ikelite housing fits not only the a7R III, but also the a7 III and the a9. This opens up the possibility of carrying along a different camera model as a backup. Alternatively, if you know you'll be shooting in very low-light conditions, you could simply swap the resolution-oriented a7R III for the ultra-high ISO-enabled a7 III.
Also, assuming the forthcoming a7S III hybrid stills/video model maintains the Mark III line's external appearance, which is highly likely, there will be compatibility with the Ikelite housing here as well. Note that by making the housing versatile in accommodating three camera models, Ikelite was forced to leave some knobs that serve no function when using the a7R III.
The housing is simple to navigate and intuitive to operate. The control layout makes it easy to hit the shutter release, change aperture settings, or focus with both hands while still holding the rig. I did have to let go of the right-hand grip to change shutter speed or hit the record button. However, because, like most photographers, I normally reserve quick setting changes to ISO or aperture, I would still rarely need to let go of the grip with my shooting hand.

The layout of the housing made it easy to shoot while holding the AF button down, as well as change aperture settings quickly (Canon 100mm, f/14, 1/200s, ISO 250)

Ikelite's new Dry Lock (DL) port system is a breeze to manage. Using the three thumbscrews made it very easy to line up and lock the ports and extension rings—and everything felt secure once the screws were tightened. The drainage feature worked quite well when changing and cleaning the ports after a dive. I also liked the clear back of the housing, which made it easy to quickly check the O-ring and make sure there was a good seal. With the easy-to-use vacuum system, I had even less to worry about in terms of flooding.
Despite the sturdy build and safety features, the system as a whole is incredibly lightweight. Even with a relatively heavy lens combination, I had no muscle fatigue when using the rig for a full dive. And while I didn't get to test their added trim weight, it was nice to know that Ikelite had further thought of finely balancing their systems with this new attachment. The other welcome attachment was the carrying cable, which made it easy to carry the housing in and out of the surf zone when shore diving, or hand off the rig to a crew member when coming back aboard a boat.
One minor issue I have with the housing is the manner in which the focus/zoom gear is set up: While the camera is snug and secure once installed, it must be inserted without a lens. As the sensor can attract dust and debris, this could be troublesome—especially if you're forced to switch lenses or change memory cards when diving on a small boat without much clean or dry space.

The lightweight Sony/Ikelite rig allowed me to spend a whole dive holding up the camera and focusing on passing nettles—without muscle fatigue (Sony 16–35mm at 16mm, (f/13, 1/160s, ISO 400)
7. Final Thoughts
The Sony a7R Mark III is a phenomenal camera if you're photographing big animals and fast action
Although I loved the new a7R III, I realize for underwater photography it may not be for everyone. It's probably not going to be a macro shooter's first choice because of the autofocus issues with macro lenses. However, with the ability to shoot 42MP images at 10fps with 14 stops of dynamic range and near-instantaneous focusing with wide-angle lenses, the Sony a7R Mark III is a phenomenal camera if you're photographing big animals and fast action. Add to that its high-ISO capabilities and ability to easily set white balance at depth, and this camera becomes all the more enticing.
Pairing the a7R III with Ikelite's flexible housing allows full control of the camera, provides the ability to zoom with most lenses (including adapted lenses), and also makes it possible to use other Sony a7-series bodies. The intricacies of the housing do force you to take more time in setting up your gear, but this isn't necessarily a bad thing and could even help catch problems before you hop in the water. And with a price point well below those of other manufacturers, the Ikelite housing offers excellent value—giving you the opportunity to put the cash you saved towards those famously pricey full-frame lenses.

I had the same look on my face when I had to give the Sony a7R III back! (Canon 100mm, f/14, 1/200s, ISO 250)

---
About the Reviewer: Joseph Platko is a nature and underwater photographer who currently resides in Monterey, California. He is a graduate of CSU Monterey Bay, having earned a Bachelor of Science focusing on marine ecosystems. Joe is an ambassador for Huish Outdoors and has been published by the New York Times, the BBC, HuffPost, British Airways Highlife Magazine, Virgin, and The Outbound Collective. His work has also been used by the BBC's "Blue Planet II" and the Monterey Bay Aquarium. He currently works as the operations manager for both XIT 404 LLC and Bradley Gallery and Print Services in Pacific Grove.

---
| | |
| --- | --- |
| When purchasing underwater photography equipment like the products mentioned in this article, please support DPG by supporting our retail partner—Backscatter.com | |
RELATED ARTICLES
Be the first to add a comment to this article.
Newsletter
Travel with us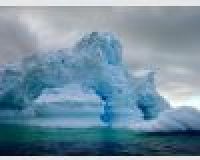 Antarctica
Plan Your Adventure >
Featured Photographer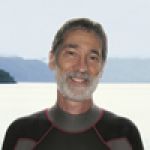 David Hall
Expert Photographer
David Hall began diving in the 1960s and has been photographing underwater professionally since 1980. Motivated initially by scientific curiosity and a love of animals, the focus of his photography evolved to encompass both...