Articles
Review of the Sony a7R II in Aquatica Housing
DPG would like to thank Backscatter Underwater Photo and Video for supplying the Sony a7R II camera, Aquatica housing for the a7R II, and various accessories used in this review.


Since the new Sony a7R II mirrorless full frame camera arrived, it has been surrounded with the hype of bringing in a new era for mirrorless cameras. On paper, the specs are staggering. With a 42-megapixel sensor, 4K internal recording, 399 AF detect points, and 5-axis image stabilization as some of its key features, it looked to be a pint-sized DSLR slayer. I was personally looking forward to this camera coming out as a possible upgrade from my current Canon 7D, knowing that many of the lenses I already owned could be used with an adaptor such as a Metabones or Fotodiox.
Recently, Backscatter lent me an a7R II for a trip to Socorro, Mexico. Since Socorro is known for its large pelagics – primarily giant Pacific manta rays – I was solely focused on shooting wide angle. I would be testing the camera in Aquatica's new A7R II housing with the company's 9.25" megadome port.
1. Overview of the Sony a7R II
The Sony a7R II boasts some serious firepower under its hood, starting with its 42.4-megapixel Exmor R back-illuminated structure CMOS sensor. The back-illuminated sensor is designed to decrease the amount of noise when working with such a high megapixel count. Between the 42MP sensor, and the new BIONX processor, the low-light capabilities of this camera are wonderful.
Specs at a Glance
42MP Full Frame BSI CMOS sensor
399 on-sensor Phase Detection points
5-axis image stabilization
Internal 4K recording from full sensor width or 'Super' 35 crop
Picture Profile system including ITU-709 and S-Log2 gamma
Full magnesium alloy construction
2.36m dot OLED viewfinder with 0.7x magnification
High speed AF with non-native lenses
Joe Platko in action using the Sony a7R II setup to frame a large manta ray.

Key Features Compared with a7 II and a7S II
a7R II

a7 II

a7S II

Pixel count (MP)
42
24
12
Maximum resolution
7,952 x 5,304
6,000 x 4,000
4,240 x 2,832
Image stabilization
5-axis
5-axis
5-axis
ISO range
(expanded)
100–25,600
(50–102,400)
100–25,600
(50–25,600)
100–102,400
(50–409,600)
Continuous shooting
(with AF)
5fps
5fps
5fps
Autofocus system
(points)
399 phase detect
25 contrast detect
117 phase detect
25 contrast detect
169 contrast detect
Optical low pass filter
No
Yes
Yes
4K UHD video (max)
30/24p (100/60Mbps)

—

30/24p (100/60Mbps)
Full HD video (max)

60/30/24p (50Mbps)

60/30/24p (50Mbps)

120p (100/60Mbps)
60/30/24p (50Mbps)
Picture profile
Incl. S-Log2
Incl. S-Log2
Incl. S-Log2 & S-Log3
Viewfinder
2.36M dot LCD
(0.7x mag)
2.36M dot LCD
(0.7x mag)
2.36M dot LCD
(0.78x mag)
Weight (with battery)
22oz (625g)
21oz (599g)
22oz (627g)
MSRP (body only)
$3,199
$1,699
$2,999
2. Overview of the Aquatica A7R II Housing
The Aquatica housing for the a7R II is both durable, being made of powder coated anodized aluminum, yet still lightweight (only 6.3 lb with grips). The housing offers multiple strobe connector options, as they can come with dual optical ports with an LED trigger relay, wired dual Nikonos bulkheads, or single Ikelite connectors.
Another interesting feature is that the housing fits the Sony a7S II and a7 II, in addition to the a7R II, so if you decide to invest in another model your housing will still work. The housing uses Aquatica's existing port line, allowing for adapted lenses to be compatible. Being able to use existing ports and extensions with adapted lenses could also make it much easier for photographers who are considering upgrading their current camera setup.
3. The Aquatica A7R II Housing in Use
The new Aquatica housing has impressive ergonomics: I was able to easily control all settings without ever having to take my hands off of its handles. The housing has four separate knobs for exposure control, with each being designated to a particular setting (shutter speed, aperture, ISO, and exposure compensation).
This allowed me to easily adjust certain settings on the fly and spend less time fidgeting with any back displays. The housing's setup also allows you to easily get to all four customizable buttons. I could toggle between AF and MF (and in turn check focus peaking), set my WB, use the back AF, take a picture, and toggle between the back display and viewfinder all without having to take my hand off of the grip.
I also loved the new lever design of the set button, which now allows you to press it and select menu options without having to take your hand off the grips. Aquatica has made sure that the controls are as easy to reach and adjust as can be, so that you spend less time trying to look at which buttons to press and more time focusing on your subjects.
With the important controls located within reach of the handles, I could focus on framing this manta ray without taking my eye out of the viewfinder to locate a button or knob.
The benefits of these easy-to-use controls are further reaped when shooting video with the camera. Instead of having to constantly navigate Sony's somewhat complex menu, I was able to set custom controls. From here, I could easily create and set a custom white balance, check focus peaking, or switch between the crop mode on the camera without letting go of it.
Aquatica's housing also takes advantage of the a7R II's one-touch recording, with a dedicated record lever that instantly recordings video. There is no longer a separate lever to have to switch between video and photo mode, perfect for capturing those once-in-a-lifetime encounters.
Even with the 9.25" megadome, the housing was compact enough that I could barely feel it while diving against current. By removing the two grips, I could easily put the camera, housing, and a couple lenses within my carry-on backpack, allowing for easily traveling. It also felt a fair amount lighter than my usual Aquatica 7D setup, something that I'm sure would be useful for all my shore diving back in California.
The back of the Aquatica housing features an extended "set button," which allows access to the control without the need to remove hands from the handles, or shutter.

The four dedicated knobs for exposure control (shutter speed, aperture, ISO and exposure compensation) make it easy to change settings on the fly, say when a dolphin comes by.
4. Best Wide-Angle Lenses for Using the Sony a7R II Underwater
Of the two lenses used in this review, I much preferred the Canon 8-15mm and Metabones adaptor over the Sony 28mm with 16mm fisheye converter. The Sony showed much more distortion around the edges of the frame compared to the Canon, especially when shot at wide open apertures.
Also, I found that the Sony would struggle to Autofocus more. In situations with many subjects, such as when I was shooting within a large school of fish, this delay could be quite pronounced. Another benefit of the Canon lens is that it covers a much greater focal range, from being a circular fisheye at 8mm to acting as a 24mm when zoomed in and shot in Sony's Super 35 crop mode.

The camera's Super 35 Crop Mode makes it easier to fill the frame with further away subjects (equivalent of 24mm with the Canon 8-15mm lens).
5. Sony a7R II Performance Underwater
Image Quality
The image quality is mind-boggling. I could easily crop in to a 1:1 ratio on a shot, and the photograph would still hold up. I also had a few shots where I had vastly underexposed, where initially the images just looked black. I was able to bring the image up 4 stops, and after some mild noise reduction the image was quite usable. This just goes to show how good the dynamic range capabilities are on the a7R II.

Subjects in the waters of Socorro don't always come super close. The impressive dynamic range and image quality make it possible to heavily crop an image.

Super 35 Crop Mode
The Sony a7R II offers a Super 35 mode that effectively increases the crop by shooting at a cropped-sensor crop rather than the full frame. One of the main benefits of using this mode is that it would allow photographers to use their crop sensor lenses such as the Tokina 10–17mm fisheye on a full-frame body, although it does reduce the resolution from 42MP to 18MP. Another benefit for video shooters is that changing between the two settings can allow you to get an initial wide establishing shot, and then instantly crop in to get a tighter secondary shot by switching to the crop mode. Also, unlike when taking photographs, there is no loss of video resolution when switching between full frame or crop mode on the a7R II: It remains 4K resolution.
While I was initially unsure about shooting in the Super 35 crop mode, I ended up shooting in fairly frequently. As I was shooting with a fisheye, subjects would have had to almost be touching me to fill the frame when shooting un-cropped. Rather than try to chase after my subjects or rush in front of them at the last minute, I would put the camera into crop mode to narrow my angle of view and better fill the frame with my subject. The crop mode was most useful for filling the frame of shy animals that wouldn't get as close, such as the silky sharks, and for keeping unwanted elements like diver's bubbles out of my frame. There were many times when I couldn't move far enough to keep a diver out of a shot, so I would quickly switch to crop mode to cut them out.

The Super 35 Crop effectively increases the crop by shooting at a cropped-sensor crop, which can be used to fill the frame more with shyer subjects.

ISO Performance
In the low available light of Socorro, many of my shots were taken between ISO 800–1000. When zoomed in on a 1:1 ratio there is no discernable noise. Even when taken up to ISO 3200, the noise is minimal and can be easily cleaned up. When shooting video in the Slog2 profile, there was a bit of noise in the shadows, however much of this was then corrected by adding contrast in post.

Socorro's dive sites aren't often brightly lit, which makes the virtually nonexistent digital noise at high ISOs (up to 3200) on the a7R II crucial

Autofocus
Also new to the Sony a7R II is its hybrid AF design, which uses 399 detect points, along with 25 contrast AF detect points. While the AF was lacking in some of Sony's previous models, this new design allows for lightning quick focusing, even in dark situations.

For fast moving, pelagic subjects having an effective autofocus is very important. The author found the Sony a7R II's hybrid AF—with 399 points—to work well even in low light conditions.

Battery Life
One of the few negative notes I had with the a7R II was its battery life, as it would die rather quickly. Even Sony acknowledges this, as the camera comes with standard with two batteries. I usually had to change out the battery after every dive, so having the second battery was quite helpful. However, having to take the camera out of the housing in between each dive could get annoying. This isn't quite as much of a problem when only taking stills alone, but if shooting any video, you will likely face this scenario.

One of the few drawbacks of the a7R II is the relatively short battery life. Having a secondary batter charged in between dives is a good trick.
6. Underwater Video with the Sony a7R II
In the video department, the a7R II can shoot internal UHD 4K at 24 or 30 fps in both full frame, and cropped in with its Super 35 mode. This allows the user to easily get an establishing shot, and then quickly crop in for a close up shot. The 4K video is shot in an XAVC S format at 100 Mbps, so there was little chance of dropping any frames and has an amazingly smooth playback.
The other major video benefit of the a7R II is its ability to shoot in customizable picture profiles, including S-log2 gamma curve. This profile expands the dynamic range while in video, allowing for more flexibility while editing. One thing to be aware of in this profile however, is that it changes the base ISO setting to 800, as a way to boost detail out of the shadows. Shooting in this setting also tends to force you to spend longer editing in post, as you will often want to bring contrast back in your videos.

The ability to shoot 4K video in customizable picture profiles expands the dynamic range, granting more flexibility in bringing back shadows in post-processing.
7. Who Should Consider the Sony a7R II in Aquatica Housing?
I was quite happy that the Sony a7R II not only met my high hopes, but surpassed them. The quality of the images and video alone made me want to become a Sony convert. Adding in the camera's image stabilization, quick autofocus, and the fact that I could use all of my current Canon Lenses and Aquatica ports, and I'm ready to upgrade.
For those looking for an amazing camera packed with features and smaller in the size department, look no further than the a7R II. With 4K internal recording, a 42MP sensor, 5 axis stabilization, and amazing low light performance as some of the slew of features provided, this camera is catered towards professional photographers and videographers. Though the price tag may seem high upon first glance, it is far less of an investment than other 4K capable full frame cameras: the a7R II is less than half of the cost of the $6,500 Nikon D5. With a much lower barrier to entry and compact size than other full frame DSLRs, the a7R II offers comparable photo and video capabilities, combined with pro-level features.

---

When purchasing underwater photography equipment like the products mentioned in this article, please support DPG by supporting our retail partner—Backscatter.com.
---
About the Reviewer: Joseph Platko is a landscape and underwater photographer based in Monterey, California. He is a graduate of CSU Monterey Bay, having earned a bachelor's of science focusing on marine ecosystems. It was there that he furthered his passion for the ocean by first obtaining his dive certification, and shortly thereafter buying his first underwater camera setup. He currently assists with photography workshops and also works as a divemaster on one of the local dive boats.
RELATED ARTICLES
Be the first to add a comment to this article.
Newsletter
Travel with us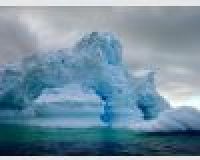 Antarctica
Plan Your Adventure >
Featured Photographer
Juan Jose
Expert Photographer
Juan Jose was born in Lanzarote (Canary Islands, Spain) in 1971. The sea has aroused his interest since childhood, although till 1994, after getting his first diving certificate, did not emerge his passion for submarine and...